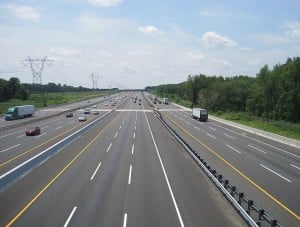 There are many different types of moves. However, every move is either local or long-distance. Long-distance moves are usually more detailed and must be regarded with organization and attention. Many movers specialize in long-distance moves or offer services and features to make the process easier.
Making a residential or commercial move far away from where you are used to being in the Bay Area might not have been something you had planned for. Nevertheless, the move must go on. Hiring a moving company is the best way to get this done efficiently. Otherwise, you could spend a ton of money and even end up with damaged or lost items during the transport. It is always best to find a Bay Area mover who deals with long-distance moves because they will have everything they need: the right tools, enough space, and enough help.
A long-distance move operates similarly to other moving types. The movers will come in and load the truck with all of your property. During this time, they usually create an inventory list. Make sure that you compare your list to theirs. Get the driver's contact information at this time, too. It could become helpful while they are en route to the next location.
While en route, you can usually use the moving company's tracking services to monitor the driver's progress. A cross-country move will usually take no more than two weeks. Make sure you are present on the day the property arrives or have someone there to be responsible for the belongings as the movers move it all into their new home. Some movers will switch drivers or even trucks during the transport. While they are professionals, sometimes things can end up lost or damaged. Even though this isn't typical, the insurance will cover anything that happens while your stuff is in the care of the moving company.
https://www.bayareamovers.co/wp-content/uploads/2015/05/bam-logo.png
0
0
[email protected]
https://www.bayareamovers.co/wp-content/uploads/2015/05/bam-logo.png
[email protected]
2015-07-31 12:12:10
2023-11-27 01:34:10
How Does a Long Distance Move Work?