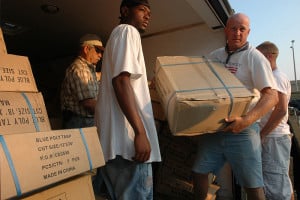 It is no secret that when you go to purchase services from anyone, you need to check out their credentials or you may become the victim of a scam. It is unfortunate, but there are people out there who will pose as movers just to make quick money. These people will have no concern over the safety of your possessions. They could end up lost, damaged or stolen. Then, when you go to file a complaint, they aren't willing to show you any signs of concern and refuse to give you your money back. It is always smart to be aware of the characteristics that scam artists or bad movers possess.
The Signs of a Bad Mover
You can't find their website or much information about them online.
They don't carry insurance coverage.
There aren't any signs of BBB approval or proper licensing.
The movers are using rental trucks rather than company trucks.
The movers are rude and careless with the handling of your property.
You will notice that they aren't using the right moving equipment.
Some may ask for a full upfront payment or large down payments.
By avoiding all of the signs listed, you can avoid hiring the wrong mover. Reliable movers possess positive qualities, including the reputation and online presence. These are simple to find out. Just go online to do some research on the companies you have in consideration. They should be found quickly and there should be reviews, testimonials and ratings from their past customers.
https://www.bayareamovers.co/wp-content/uploads/2015/05/bam-logo.png
0
0
[email protected]
https://www.bayareamovers.co/wp-content/uploads/2015/05/bam-logo.png
[email protected]
2015-08-25 05:31:28
2023-11-08 08:29:03
How to Avoid Scam Artists