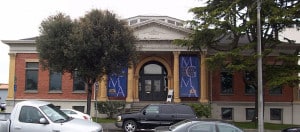 It isn't easy to conduct a move of any kind. Still, when a commercial move out of the Bay Area is in the near future, it is always wise to hire a moving company that offers services geared towards commercial relocation. These services are designed so that the movers can better prepare for the specific type of move you need to be conducted. They will bring all the proper tools to make the job go over efficiently.
Commercial moves usually require more helpers and trucks. Since commercial moves usually have much more to relocate, more space and movers are necessary. They will even bring ramps, dollies, rollers, and other similar tools, including packaging materials. If needed, the San Jose Bay Area movers will then take apart all office equipment and wrap it up safely for relocation. When it gets to its new home, they will reassemble the items. They may even do this to furniture and other large pieces.
Depending on the commercial moving services, there are usually other perks to choose from. Before the relocation day, you can purchase full-service packing, including the movers packing up everything within the commercial property. You can also opt to have the movers hold your belongings for you for a certain time or even benefit from other storage solutions. All of these types of services are usually optional. You must decide how much money you can spare in your budget and what services or features will benefit your commercial move the most.