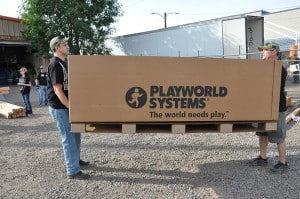 It is so easy to lose property during a relocation. Many people will go about a move without taking a second to consider all of the inventory. When the items make it to their new home, they look it over and can't remember all that was moved until they need it and realize it isn't there. This is why it is highly recommended that an inventory list is created. The moving company will often create its own inventory list, which is great for comparing yours.
An inventory list can be as detailed as you would like. If you really wish to write down each individual piece of furniture and item, you can, but many take a box count per room. This box count can also include a count of each piece of furniture in each room. It is up to you, but ensure you take an accurate count.
By creating an inventory list, you will be able to notice what made it and what didn't as the truck arrives at the next location. If you realize that items are missing, you can immediately inform the SF Bay Area moving company so that they can file a report, which you will sign. The moving company will then consult with you, and if they find that items are missing, they will tell you how to file an insurance claim. The items will then be replaced if they were found lost due to the movers' fault.
https://www.bayareamovers.co/wp-content/uploads/2015/05/bam-logo.png
0
0
[email protected]
https://www.bayareamovers.co/wp-content/uploads/2015/05/bam-logo.png
[email protected]
2015-08-09 07:34:03
2023-11-27 05:37:44
The Importance of an Inventory List