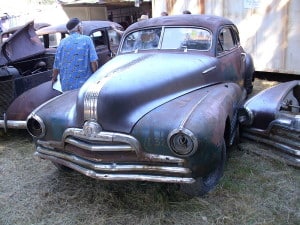 Not all movers in the Bay Area offer car shipping services. Nevertheless, car shipping is a popular form of transporting a vehicle without adding unnecessary mileage or risking the vehicle's current condition. Usually, when people are in the midst of a long-distance relocation, they will have one or all of their vehicles transported along with their belongings.
When you purchase car shipping services, you must either drop the vehicle off at a terminal or have it picked up. The vehicle will then be secured onto the back of a hauler. This hauler usually fits ten to twelve vehicles at once. The driver will be trained and experienced in handling this process. They will even be cautious of the weather and the road conditions as they are en route.
On the day that the driver arrives to pick up the vehicle, make sure you have already given the vehicle a once over and wrote down any visible damages. Even take pictures to help remind you. You can use these to inspect the vehicle again after it has arrived at the next destination. Also, be sure to give your keys to the driver of the car hauler and ask for their contact information. You can often track the driver's progress through tracking services offered.
Car shipping services include insurance coverage. Your car insurance policy will not cover the vehicle as it is in the care of a car shipping service. After the vehicle is done with the relocation, check it over to make sure you don't see any new damage done to the vehicle. If you see anything, point it out to the driver, and they will fill it out and have you sign a report. This allows you to claim with the company's insurance coverage.