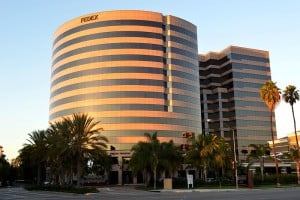 Office moves are never an easy relocation to try and conduct on your own. It requires a lot of attention that you may not even have the time for. With all of the stuff that sits within an office, there are many things that will need to be packed away, all while trying to keep organization so that nothing ends up lost. Important documents will need to be kept in order or your whole office could be thrown off. It is crucial that you hire a professional mover that has experience in office relocations to assist you with the move, no matter how near or far you intend on relocating.
A mover that performs office relocations will know how to get everything moved without jeopardizing the structure of the office. They have methods and use strategic planning to assure a safe move. They even know how to take apart office equipment that cannot be moved as a whole piece. They will wrap each piece of the machinery and when they get it safely to its new home, they will reassemble it in working order. They also have methods for moving important files without obstructing the order in which they are in.
Not only will movers come in to load, transport and unload all of your office's property, but they offer other helpful features and services. They have recycling services, hauling services, and even offer cubicle installation. They are trained to conduct an entire office move so that their customers don't have to lift a finger if they don't wish to. Consult with a mover and see what they have to offer you and then determine what services or features you would like to take advantage of. Most movers will come into the office first to conduct an evaluation and to talk about your options before you are given a quote.
https://www.bayareamovers.co/wp-content/uploads/2015/05/bam-logo.png
0
0
[email protected]
https://www.bayareamovers.co/wp-content/uploads/2015/05/bam-logo.png
[email protected]
2015-08-07 12:39:02
2015-08-07 12:39:02
Advantages of Office Relocation Services