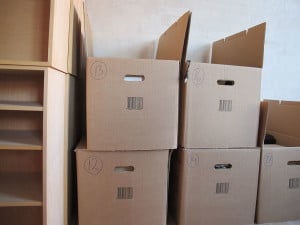 All legit moving companies should offer insurance coverage. If they don't, it is probably best you refrain from hiring them for relocation. When a mover has insurance coverage for their customers, it shows that they ultimately care about the well-being and condition of your property. Even as professionals, accidents can happen, and in this case, you will want to have that extra peace of mind to know that your stuff is covered.
Insurance coverage can work differently depending on the moving company's insurance policy and who they go through. Ask the customer service rep how theirs works. Some insurance policies won't cover jewelry, boats, or other high-value items. It is best that you pack up valuables separately and bring them along with you during the move.
If a mover loses or breaks anything that belongs to you while it is in their care, the insurance will have it covered. Anything broken will be repaired, and anything missing will be replaced or paid for. If you move on your own, you won't have this coverage. A homeowners insurance policy doesn't cover any of your property when it is not sitting at the address you have listed on your policy.
Creating an inventory list is the best way to ensure that all of your stuff makes it to the next location. Many movers will create their own list, too, but it is best to have your own. Compare your list with that of the movers before they leave after the loading process. Then, as the items arrive at their destination, check them off the list. If you notice anything is missing or damaged, inform the movers, and they will file a report, which you will need to sign. Some people won't realize that things are broken or missing until later; this is also okay. Contact the mover and let them know. They will explain how you can go about making an insurance claim.
https://www.bayareamovers.co/wp-content/uploads/2015/05/bam-logo.png
0
0
[email protected]
https://www.bayareamovers.co/wp-content/uploads/2015/05/bam-logo.png
[email protected]
2015-08-09 07:12:54
2023-11-27 05:47:12
Why Insurance Coverage Is Important