We Care About Your Moving Experience
Let Our Family Help Yours
The Bay Area Movers family is all about serving the San Francisco community and surrounding areas with all their moving and storage needs. Our team of local movers is dedicated to providing trustworthy service and peace of mind to customers in the San Francisco Bay area and beyond, and are ready to answer the call for both local and long-distance moving needs.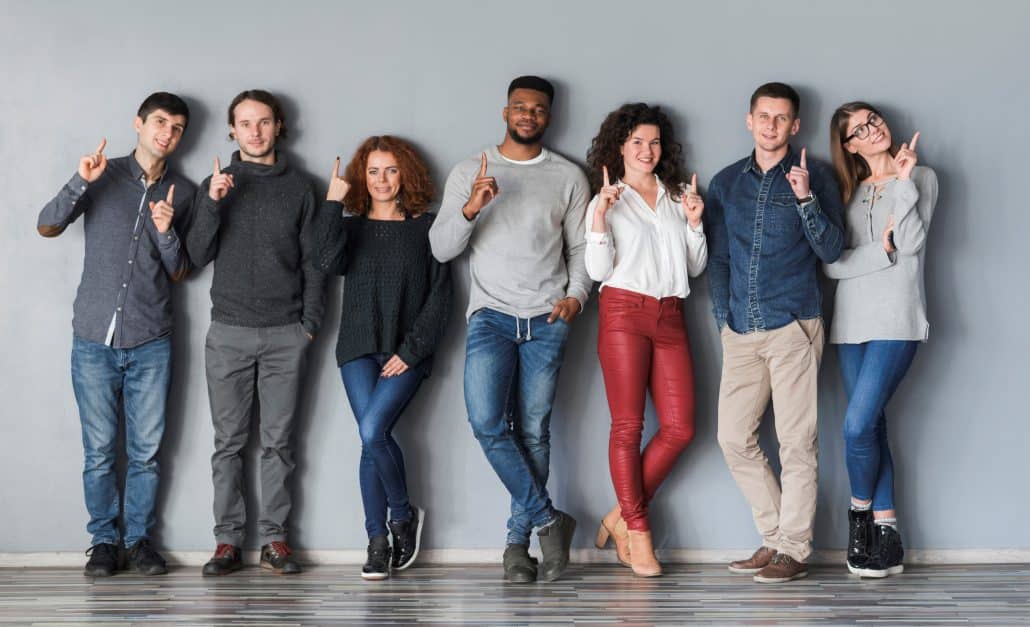 How Our Bay Area Moving Company Was Founded
Whether it's packing or dealing with moving companies, no one likes moving. The moving experts behind this company understood the need for a service that can meet the needs of residential and commercial clients alike, ranging from the small business to a large company wanting to move offices.

They also saw that it was very clear that many moving companies missed the mark when providing a stress-free move for their clients. At the heart of the company lies the goal of providing the best moving experience to all customers, whether making a small, local move or a big-time commercial move.

Bay Area Movers is a family-owned mover company that was established over 30 years ago. When moving houses, our own founders had a bad experience when their mover company tried to hold their possessions hostage after raising the price of the original quote. The horror stories are still common, over three decades later, and are a reason why many people opt out of moving services and try to tackle relocating themselves.

It was from this bad experience with that moving company that our founders were initially motivated to start the Bay Area Movers moving company. We wanted to help others steer clear of that same experience.

Ever since – our goal has been to provide reliable mover services. We are focused on treating your belongings with the care they deserve because we know what it feels like to have a bad experience.

We have risen to the top of the Bay Area's moving industry, solidifying ourselves as one of the best Bay Area moving companies to work with, and separating ourselves from other moving companies in San Francisco.
Bay Area Movers is Different From Other Moving Companies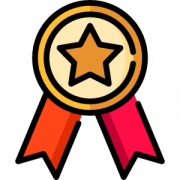 With over 30 years of running our family-owned and operated moving company in the Bay Area, our movers know all the tricks of the trade to make sure your belongings get to their destination safely.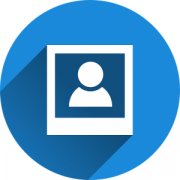 We handle each of our customers personally. When you work with our company, you can be sure that we are giving you our fullest attention, ensuring a great experience every time.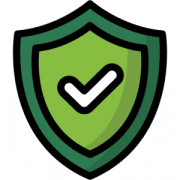 Our goal is to make your Bay Area moving experience pleasant and remove stress from your journey to a new home. Our movers will dedicate all of our efforts to making sure your transition happens smoothly and efficiently.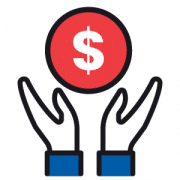 When we give you a quote, you can rely on the price staying the same. We guarantee that what you see is what you pay, so there's no need to worry about any sneaky hidden fees!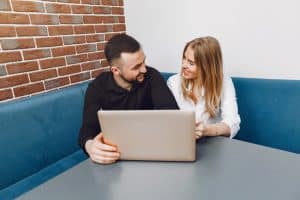 Over 30 years ago, Paul and Jill were moving across San Francisco for their developing careers. Unfortunately, they hired a Bay Area moving company that didn't treat their belongings very well. Not only did the movers damage a table that had been in her family for generations, but they tried to overcharge them too.
Paul realized that there was an opening in the market for a mover business that provided an ethical service. He quit his high-flying tech job in Silicon Valley and decided to start his own business.
Becky
Logistics Expert

Becky helps us keep track of all our customers and their needs from the moment they contact us, right up to moving day. With her help, we ensure that your belongings get where they're going on time and incident-free.

Bay Area Movers
Cole
Management Director

Cole is an expert at working with people. He runs a vetting process for our hires to make sure that all of our drivers are careful and professional, with the customer in mind. This means that only the best movers and drivers are allowed on our mover crew and behind the wheels of your rental truck.

Bay Area Movers
Liz
Director of Customer Service

Liz has been with us almost as long as our business has been around. With her friendly attitude and wealth of knowledge about our company, you can rely on her to provide you with the help you're looking for. If you have any questions about our moving services, just ask Liz!

Bay Area Movers
We Work Hard to Bring You Reliable Moving Services
With over 30 years of experience in the mover industry, Bay Area Movers' team of drivers and movers is both experienced and passionate about bringing you the best-quality moving service in the industry. Our top priority is making the mover experience the best it can be.

Our company is also fully compliant with all Federal and State regulations, including being properly insured to cover any damages caused by our guys or unforeseeable circumstances.
What we offer
As the mover, it's up to you to select the most ideal Bay Area moving crew for your specific needs. We offer a wide range of services to suit any caliber of mover, whether a lone college student, large family, or a whole office. The main mover services we offer include:
Commercial Moving Services
Bay Area Movers has been integral in helping several businesses move in, out, and around San Francisco from its inception. As business owners, we understand the importance of having partners and other companies deliver on their promises to ensure the proper flow of daily operations.

Whether you're moving a small business, or a huge office, the Bay Area Movers have the equipment and know-how to complete the job in an efficient and professional manner. The entire commercial moving process is designed to make the transition from one facility to the next as seamless and as stress-free as possible for both employers and employees.

Our services are not limited to moving boxes, as we offer complete packing services along with the moving supplies necessary to handle expensive equipment and electronics, sensitive documents, and specialized office furniture. Our mover crew is also prepared to disassemble and reassemble your office per your request, and store certain items off-site until a predetermined time.
Ready to coordinate your professional office move? Give the Bay Area moving gurus a call today!
Residential Moving Services
Is it time to move to your new apartment or house in the SF Bay Area, to popular communities like San Mateo, Walnut Creek, or Berkeley? Are you worried about finding a legitimate Bay Area moving business that won't rip you off in some way or another?

Whether it's your first time, second time, or even third time as a mover, we trust you've heard about the negative mover experiences others have had when working with moving businesses that are not professional or pop up with a ton of hidden costs.

As veterans in the mover business and an enterprise with ethical values, we've been able to structure our moving company to hire the best movers in the Bay Area while offering affordable prices. This means we can do a fantastic job for less!

Our local movers can get you into your new home in the Bay Area the same day we pick up your stuff, and if you opt for our packing service, you won't have to lift a finger! Relocating your home will be hassle-free and efficient!
In need of residential moving services? Our Customer Service Representatives in the SF Bay Area are here to serve you.
Long-Distance Moves
Moves over 100 miles are considered long-distance moves, for example, moving from the city of San Francisco, Oakland, or San Jose to Southern California or to another state in the United States. Everyone gets a bit more nervous about moving long distances, but this Bay Area moving company does so much of them, for us, it's like clockwork.

Unlike local moves, our long-distance mover fees are charged by a flat rate or weight, than by the hour, since that would be ridiculously expensive for the customer. The mover services are the same, the only difference is that your furniture and other belongings will travel a long distance.
Hire the best mover company for all your long-distance moving needs! Don't forget to ask for your FREE Bay Area Movers quote!
International Moves
For international moving, we recommend allowing a mover to pack your belongings. International moves, for the most part, don't happen via moving truck, and your belongings will spend more time in the air or on the sea. There are special rules regarding proper packaging and what you're not allowed to bring across international borders, and we wouldn't want you to face any delays at customs.

A special mover coordinator will be assigned to walk you through the entire process, all you have to do is provide us with a few details and some documentation to get started.
Moving to another country? Let the Bay Area Movers help make your move a success!
Storage Units
The Bay Area Movers are more than just a moving company based in San Jose, California. We also offer storage solutions for those needing somewhere to house the things they don't have a storage area.

We have storage units in the Bay Area for short- and long-term storage use and storage units from partners in foreign countries. Our climate-controlled storage units are monitored 24/7 by top-of-the-line video surveillance and secured by cutting-edge technology. This is perfect for businesses and offices that lack storage space or homeowners whose garages double as storage and are getting overrun.
In need of storage solutions? We have storage units for small and large needs.
Car Shipping
We deliver more than just furniture to your new home. We can also ship your car to any destination you'd like!

The process is pretty simple. One of our guys looks at it for any visible signs of damage before it's loaded onto the moving truck, and you can track it as it makes its way to the next location or storage.

This service is fully insured, and though our guys are experts at what they do, should any damage occur, you're covered!
Having your car shipped has never been easier! Contact us to schedule your pick-up ASAP!
Moving to the San Jose, San Francisco, Oakland Bay Area?- Get a Free Quote
Now that you've learned more about us, it's time to meet the mover behind the screen. We're ready to tackle your move of any size and get you where you need to go.
Call your premier Bay Area moving company today at (408) 659-2190, and let's get moving!