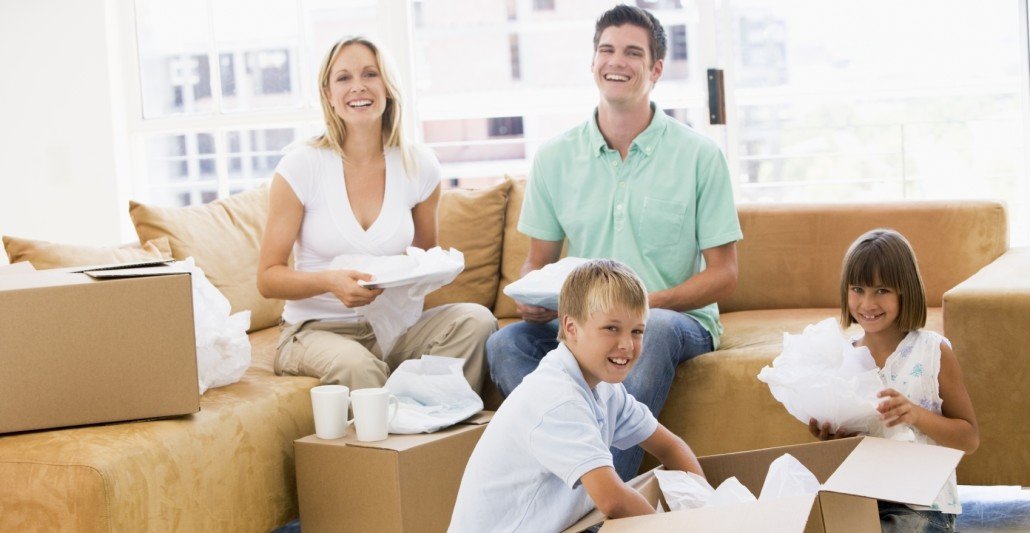 When it comes to moving your household or office locally or long distance, SF Bay Area Movers is one of the leading, full-service moving companies to consider for all your moving and storage needs in the East Bay and North Bay areas. We offer the most comprehensive line of commercial and household moving services that can easily be tailored to suit your specific needs. When you choose our Bay Area Moving Company, we'll be able to get you to your new destination on time and within your budget. Most importantly, you'll enjoy a stress-free moving experience when you leave all the headaches to us. That is why we are one of the best Bay Area moving companies.
Packers and Movers Bay Area San Francisco, San Jose, Oakland & San Mateo
In case you need cheap packing materials and moving supplies, cartons and boxes, we can supply them at a low price. Call us to know more about packing assistance. Our team of packers is efficient and trustworthy and knows all about packing fragile goods and larger items such as pianos and refrigerators for a safe move. We highly recommend our packaging services to all of our customers to help make sure your move carries on without any issues.
No matter what you are moving and where SF Bay Area Movers can:
Why You Can Count on Bay Area Movers
With our Van Lines moving trucks, up-to-date logistics, and our highly trained commercial movers and residential movers, moving in to your new home or business will go smoothly. Even our courteous customer service representatives are available whenever you have any questions or concerns about moving day. They'll gladly share moving tips and explanations of any moving service you may have questions about. We know how quickly our customers would like to be moved which is why we do everything we can to provide exceptional home moving, packing and transportation services to help you move in faster.
As a full service moving company, Bay Area Movers has USDOT certification, a US DOT number, AMSA (American Moving & Storage Association) acceptance, and Better Business Bureau approval. Our certifications help us keep our customer insured about our moving and storage services and the transporting of their belongings. We guide are customers through the entire moving process, from the time the truck arrives to the time your goods arrive at their new home.
High Quality and Professional Movers Bay Area
Additionally, Bay Area Movers understands the importance of getting you moved quickly so that you can reduce the amount of downtime that occurs as a result of relocating your home and/or office locally, in state to Los Angeles or as far as the Bay Area to New York. We'll see to it that your move doesn't interfere with your in home routine or daily work schedule any more than what is necessary.
We do our best to keep our moving costs low and to be the best movers we can possibly be within the Bay Area. Whether you're looking for local movers, home moving services, office movers, or interstate movers, we have the greatest and lowest cost moving options available.
For more information regarding a local or long distance move, commercial or residential moving, and storage options, pick up the phone and call one of the best moving companies Bay Area today. While on the phone, don't forget to get your FREE moving quote!
Bay Area Movers will move your goods from the current location to your new home or office, anywhere in the same city. Get complete assistance from packing to moving.
Let us be your Bay Area moving company as you move across states or relocate anywhere in the country. From planning the move to executing it flawlessly, we are with you at every step and that is why we are one of the best Bay Area moving companies.
Let our professional and efficient corporate Bay Area movers movers handle the relocation of your office or business. We'll deliver on time and at the most affordable prices. We are one of the top Bay Area moving companies in the area.

"I just wanted to take 5 minutes and let you know how much I appreciated your services and how smoothly our family's move went this past week. We have experienced stressful moves in the past, but not this time. Thanks to the Bay Area Movers professional crew members who packed, loaded, transported, and unloaded our furniture and belongings, our move went as smooth as possible without all the headaches and stress we have experienced in the past. We were extremely impressed with the employees that handled our move. Their camaraderie, professionalism, and respect for us as well as our items were greatly appreciated."

"My company used a different mover when we relocated the first time. What a nightmare. The lack of proper planning and professionalism cost us a great deal of downtime-based lost revenues. So when it came time to relocate a second time due to phenomenal growth in our industry niche, we decided to give Movers Bay Area a chance to prove their worth and our entire facility. To say the least, my employees, management team, staff members, and I were extremely impressed at how cost-effectively and efficiently the move went this time. We can't thank you guys enough for the job you did."
"With my husband's recent promotion, we recently moved our household from Hayward to San Jose. After living in the same house for 20+ years and raising our children in it, we were amazed at how much we had accumulated (and forgotten about in some cases) during that period of time. We searched for different moving companies Bay Area and thanks to the Bay Area Movers crew, we didn't experience the headaches and stress that we anticipated. Not only did they provide packing and unpacking services, they even hauled off some of the older unwanted items that we were unable to get rid or sell. Best of all, there were no damages to report."