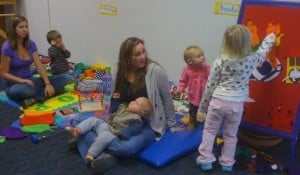 Whenever relocation is nearing, you may be worried about your children and the move they are about to make. Children aren't always as susceptible to the idea of moving. They don't want to move away from what they are used to, friends, family, schools, etc. Nevertheless, relocation is a must for some and whether the children are happy or not, we don't always have a choice.
One way to get children ready for a move is by visiting the place you are about to relocate to with them. Bring them to places that will get them excited. Show them their new school and visit the parks nearby. If visiting the new location isn't an option, take to the Internet. Research your soon to be new surroundings with your children. Show them images on the Internet or even use Google Earth to show them the exact home you will be living in or at least the neighborhood. This will make it easier on everyone.
Keep the kids involved the entire time up until moving day. Make the process fun and even allow them to help pack up some of their belongings or assist with a garage sale. Near the end of your stay in the Bay Area, throw a goodbye party where all of their family, friends and peers are invited. Create memories with them to assure they are being given a proper farewell.
On moving day, it is best to assure that the children are left with a sitter. The movers will need the space to maneuver and won't want kids running around as they are lifting and removing heavy boxes and furniture from the home. This will give them extra time to spend with family or close friends before you all set off to your new place of residence.
https://www.bayareamovers.co/wp-content/uploads/2015/05/bam-logo.png
0
0
[email protected]
https://www.bayareamovers.co/wp-content/uploads/2015/05/bam-logo.png
[email protected]
2015-08-06 15:30:15
2015-08-06 15:30:15
Preparing Children for Relocation