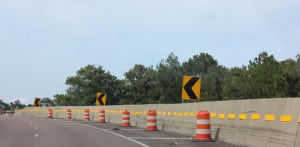 It is a lot more difficult to handle relocation when there aren't any professionals involved. Professional movers have the training, equipment and experience to do the job more efficiently. Not to mention, they are aware of all the potential hazards that as movers, they must keep an eye out for. If one isn't aware of what to watch for, they could easily end up damaging or losing the possessions.
During the loading and unloading process of the move, the movers will carefully handle all of your property. They will use the techniques they learned n training to lift and move the boxes, furniture and other possessions safely as to not cause harm to themselves or the property. The rollers, dollies, ramps and other tools they bring with them are all designed to assure safety. This makes the relocation much easier on everyone and things will be less likely to get damaged.
Other potential hazards come with being on the road en route to the next location. The driver will pay close attention to the weather and road condition reports. If they spot any potential hazards, they will try to take another route. They will avoid road construction, poor weather, bad neighborhoods, and disheveled roadways.
Not only are the movers trained to stay away from such potential hazards, but they offer insurance coverage for added protection. If anything ends up lost, stolen or broken even while the movers are being cautious, it will be covered by the company's insurance plan. File a claim if you need to and your possessions will be repaired or replaced.
https://www.bayareamovers.co/wp-content/uploads/2015/05/bam-logo.png
0
0
[email protected]
https://www.bayareamovers.co/wp-content/uploads/2015/05/bam-logo.png
[email protected]
2015-08-26 11:10:18
2023-11-06 19:05:35
Movers Will Avoid Potential Hazards