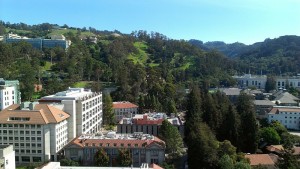 As a student needing relocation services, finding a local mover that offers student moving services is best. Oftentimes, they have discounts and lower prices to take advantage of. Moving companies understand that students struggle to get by as it is, and they do what they can to offer students the lowest rates possible. They also know how to move a student off-campus efficiently from dorms and student housing, even in the smallest areas.
Not only is it essential for the movers to move your property safely without causing harm to it, but they also have to watch that they don't damage the walls or floors of your building. That is why they come prepared with blankets, extra help, dollies, ramps, and other tools to help them get the task completed as securely as possible. The movers will also likely try to conduct the job as many students are walking around, which could be quite difficult for the untrained mover.
If you decide to allow the movers to pack away your belongings, they will use the proper packaging materials to keep your stuff safe. For example, textbooks are very expensive, and if damaged, they lose much of their value. The movers will wrap the books in bubble wrap and ensure their safety. Moving companies with experience in student moves know all matters that must be addressed during relocation.
After you schedule a student move with a moving company and know the day they will arrive, inform the campus. Some campuses will give you a parking permit for the drivers so that they can lawfully park where they need to to get all of your belongings out of the housing.
https://www.bayareamovers.co/wp-content/uploads/2015/05/bam-logo.png
0
0
[email protected]
https://www.bayareamovers.co/wp-content/uploads/2015/05/bam-logo.png
[email protected]
2015-08-07 08:22:40
2023-11-27 01:58:37
What's Entailed In a Student Move?