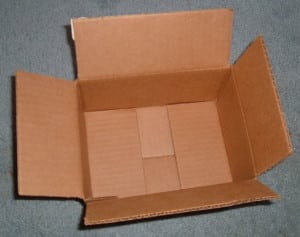 When you pack away your belongings for relocation, it must be done in a particular way so that the contents in the box arrive at the next location unharmed. You can't just throw miscellaneous items in the box then seal it and expect that everything is safe. Movers are trained to pack properly.
Each individual piece should be wrapped in bubble wrap, foam sheets or newspaper if it stands a chance at breaking during the handling of the box it is in. Dishes should be stacked with foam sheets in between them and smaller boxes should be used for such heavy items. Larger boxes should be used for linens, pillows, winter clothes, and other light weight items.
As you pack, it is suggested that you leave the boxes in the room you packed them in. Each box should be stacked nicely and there should be room left for the movers to get in and out easily. Make sure each box is taped well and sealed. The room that the box is to go in should be written legibly in permanent marker on the sides. If there are fragile items in the box, write "fragile" or "this way up," if it shouldn't be flipped over.
In order to avoid all of the packing, you could purchase full service packing. The movers will then come in and pack everything away before the scheduled moving date. They will even bring their own packing supplies and tools. When you get this service, you can avoid packing and spend time doing other things to prepare for the relocation.
https://www.bayareamovers.co/wp-content/uploads/2015/05/bam-logo.png
0
0
[email protected]
https://www.bayareamovers.co/wp-content/uploads/2015/05/bam-logo.png
[email protected]
2015-08-26 12:18:44
2023-11-05 20:14:57
How Proper Packing Protects Your Property