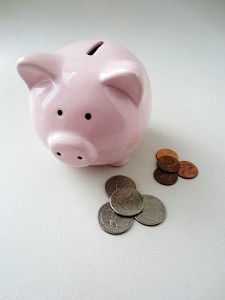 Most moving companies offer very reasonable low rates. If they don't it doesn't mean that they are a bad company and that you should count them out immediately. They may have other services wrapped up into the basic service you need. Always inquire about what is entailed in the services before you make a decision to hire. If a mover asks you for a large down payment or all of the money up front, then they may be a scam artist and this is when you should be skeptical.
Moving companies usually offer relatively reasonable rates. Many people try to conduct relocations on their own because they think movers charge too much. However if you consider all that is entailed and how much it would cost for you to do it alone, the cost of hiring a mover is often cheaper.
Not only are costs for labor a factor in the rate you are given, but fuel and other expenses must be wrapped into the rate. Not to mention, almost all professional movers offer insurance coverage. Not having to find people to help with relocation is already a huge advantage. Plus, the movers have the trucks and right equipment to conduct a move safely. Most untrained persons will end up with lost or damaged items. Which is also why it is preferred by many to hire a moving company so that they have the insurance coverage in case anything happens during the process.
You don't have to purchase any of the additional features and services that movers offer, but if you have the room within your budget, they can be of great help to you during the moving process. All of these services are usually low in price too and can free up more of your time so you can focus on other matters in regards to the move. Some movers will include full packing services into their basic services, while others offer it is as an add-on. Even as an add-on, the services aren't usually overpriced.
https://www.bayareamovers.co/wp-content/uploads/2015/05/bam-logo.png
0
0
[email protected]
https://www.bayareamovers.co/wp-content/uploads/2015/05/bam-logo.png
[email protected]
2015-08-26 08:29:05
2023-11-06 19:18:51
Why Are Movers' Rates Reasonable?