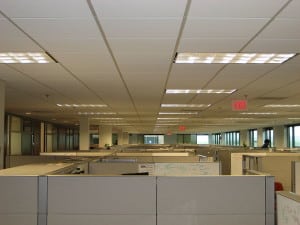 Whenever you are planning a commercial move or an office relocation, you will have an abundance of helpful and convenient services made available to you through the moving companies in the area. The San Francisco Bay Area is swamped with movers and it is up to you to decide what services and company will suit your needs best.
Cubicle installation is the simplest and quickest way to get your cubicle walls standing up without having to install them yourself. It is one of the greatest perks a mover can offer, especially to those with large office relocations where cubicles are the main form of separation between employees. Trying to fumble with the cubicle walls can take forever and become quite stressful after you have been battling with them for a long period of time.
When a mover offers cubicle installation, take advantage of this service if it is within your budget. It is usually offered for a reasonable rate and the movers can have your cubicle walls installed in no time at all. They will bring all of the tools needed when they know they are coming in for this service. They will also have many helping hands.
All of the movers are trained to handle commercial and office relocations. They understand what they must do to safely conduct these types of moves. Cubicle installation is also a part of their training. They will have the experience necessary to securely lock in your standalone partitions. They can even take old cubicle walls down whenever this service is needed.
https://www.bayareamovers.co/wp-content/uploads/2015/05/bam-logo.png
0
0
[email protected]
https://www.bayareamovers.co/wp-content/uploads/2015/05/bam-logo.png
[email protected]
2015-08-25 07:43:26
2023-11-08 08:30:08
Is Cubicle Installation a Difficult Process for Movers?