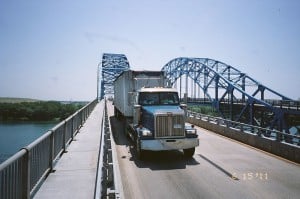 Moving companies, especially those located on the West Coast are often busy. You have many different movers to choose from, yet you must make sure you are booking with them plenty of time in advance. If you call to late, they may not have any openings around your desired time frame.
It is highly recommended that you contact a professional moving company at least two months prior to the date you would like to have your belongings hauled to the next location. Also, keep in mind that if your relocation is long distance, it could take some time for the movers to even get through the travels. Movers typically guarantee that a relocation from one side of the nation to the other will take no more than two weeks. Most will make the trip in about ten days as long as weather and road conditions are favorable.
Not only should you book with a mover well in advance, but you should consider the season in which you are in need of relocation services. Are you calling during a busy season or an off-season? Off seasons are usually when the weather turns colder. Many people do not wish to move between late fall and late spring. This is always a good option if you can make that choice. Not only will you get the help you need at the time you need from the moving company, but you could benefit from discounts or promotions offered during these colder, less busy months.
The reason it's so critical to book with a mover at least a couple months in advance isn't just due to the mover's availability. You will have much more to attend to in regards to the relocation other than booking the mover. About five weeks before the big day, the packing process should begin. This could take anywhere from a day to a couple weeks, depending on the size of the relocation. Many people will add on full packing services so that they don't have to worry about the preparation of their belongings for relocation.
https://www.bayareamovers.co/wp-content/uploads/2015/05/bam-logo.png
0
0
[email protected]
https://www.bayareamovers.co/wp-content/uploads/2015/05/bam-logo.png
[email protected]
2015-08-25 08:16:49
2023-11-06 19:18:11
When Is the Best Time to Book with a Mover?