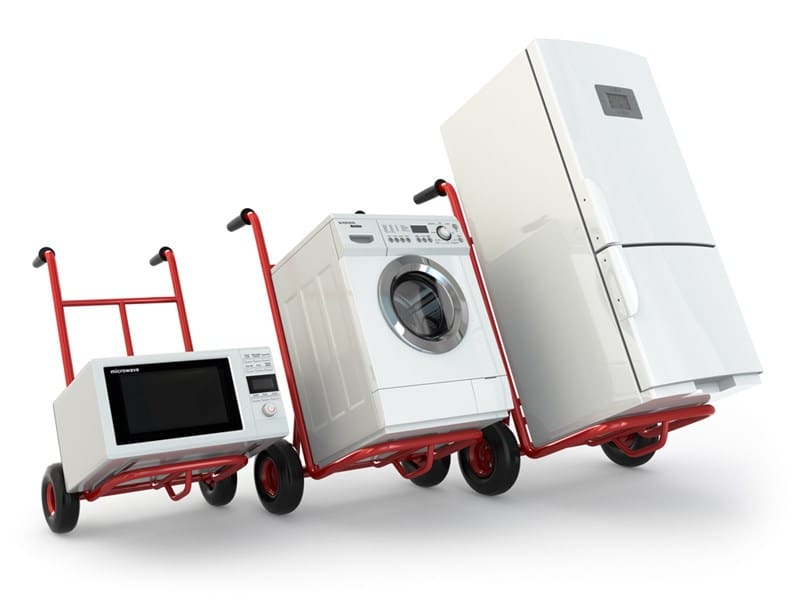 Moving out of the Bay Area is done easiest through a professional moving company. Finding a moving company to assist you might take some time because you'll want to be sure that they are capable of meeting your needs before signing any contract. Once you have hired a moving company expect to see them at your door in roughly one month.
Use the Mover's Storage Units
There are many instances where those relocating need somewhere to safely store some of their belongings. There are several types of storage units available including climate controlled units. There are also storage pods which can be delivered to the residence and placed in a driveway or on a lawn.
Get Your Appliances Ready
All movers request that your appliances are clean and dry before the day of the move. If you are planning on transporting a washing machine, don't prepare it for the move until at least a week before moving day so you can continue to do laundry. Most reputable movers have trained their employees so that they can properly service your appliances during the move. They'll even set them back up for operation at your new home.
Create an Inventory List
Make sure to give the mover a reliable number to reach you at so that they can keep you updated on the location of your property. Before the move, prepare an inventory sheet so that you have proof and record of all items shipping. A copy of this list should be provided to the mover.
If You're Missing Property
If you notice that some items are missing or damaged, contact the mover to file an insurance claim. Moving companies are usually quick to return phone calls in regards to missing or damaged property while under their care. Moving companies have insurance plans that you should consider purchasing so that you can be reimbursed in the event of an accident.
https://www.bayareamovers.co/wp-content/uploads/2015/05/bam-logo.png
0
0
[email protected]
https://www.bayareamovers.co/wp-content/uploads/2015/05/bam-logo.png
[email protected]
2016-11-07 08:11:29
2023-11-06 19:15:48
Take Advantage of Bay Area Moving and Storage