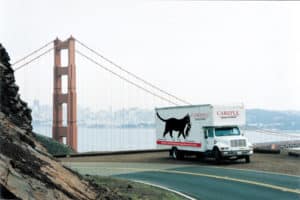 If you have plans to move out of the North Bay Area, consider hiring a professional moving company. Moving companies take the majority of the stress of your shoulders by offering a number of different services. Without a professional, moving will be much more difficult.
There is no question that moving is difficult, and moving companies in the North Bay Area want to help. Make sure you get in touch with a professional moving company at least one month prior to the date you want to move. This will give you enough time to document the condition of your valuable items.
How to Stay Safe During Your Move
Keep chemicals and sharp object out of reach of children
Use proper lifting techniques
Keep hallways and stairways clear of tripping hazards
Keep children at a safe distance from the work zone
Dress appropriately
Use common sense
Use moving safety tools such as handtrucks or dollies
Inspect the property for dangerous areas
Organize the movers so everyone has a role
How Much Does Moving Cost
The cost of moving all depends on how much you will need to transport and the distance from point A to B.  To save some extra cash, consider having a garage sale. If this is not something that you would like to do or have time for, consider throwing away some of those old boxed up items in the attic and basement.
Typically, it only takes about fifteen minutes to determine a quote. To find out how much your move will cost, get in touch with a professional moving company in the North Bay Area. To avoid an accident, make sure you properly pack valuable items or ship them by some other means.
https://www.bayareamovers.co/wp-content/uploads/2015/05/bam-logo.png
0
0
[email protected]
https://www.bayareamovers.co/wp-content/uploads/2015/05/bam-logo.png
[email protected]
2016-11-20 23:44:20
2023-11-06 19:06:08
Moving Companies North Bay Area