Moving is without a doubt one of the most difficult things to have to go through. It requires a lot of patience and planning in order for it to go smoothly. If you have plans to move in the near future, consider hiring a Bay Area Houston moving company. A professional moving company offers a number of different services that make moving much simpler.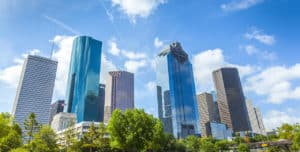 To discuss a quote, get in touch with a moving company. However, before hiring a moving company, make sure to collect at least three quotes from three different companies. Wear the Proper Clothing Wearing the right clothing could make all the difference. Make sure to wear shoes with enough traction and gloves for gripping boxes. Also, make sure you dress appropriately for the season. The summer months can be very hot, especially when moving large objects. Dress in clothing that keeps you cool such as shorts and a t-shirt. You will also want to make sure you stay hydrated in order to avoid injury.
What Materials Do I Need for a Move?
Boxes
Box cutter
Permanent marker
Colored tabs
Packing paper
Tape gun
Hand truck or dolly
Keep Work Zone Safe
If you have children, make sure to keep them at a safe distance from where the movers will be working. Keep chemicals and sharp objects in a safe location as well. Make sure that all stairways and walk ways are clear of tripping hazards. Before the scheduled move day, make sure to have all your boxes stored in the largest room of the house. Typically, people will store their goods in the living room or garage. If you have items you no longer have any use for, consider holding a garage sale to save money.
https://www.bayareamovers.co/wp-content/uploads/2015/05/bam-logo.png
0
0
[email protected]
https://www.bayareamovers.co/wp-content/uploads/2015/05/bam-logo.png
[email protected]
2016-12-15 05:42:09
2023-11-03 20:29:46
Bay Area Houston Movers