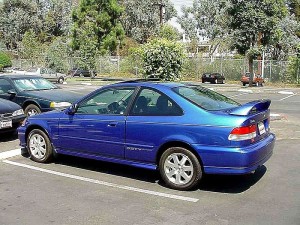 Not all movers will offer car shipping services. However, you will find that some do, and this could greatly help you during the moving process. Car shipping services are especially helpful to those with multiple vehicles who intend on moving a great distance away from their current home in the Bay Area. This allows them to ship the vehicle or vehicles off with the moving company so that you don't have to physically drive them to their new home. Not getting such services when you have multiple vehicles could cost you even more in fuel, hotels, food, and minor repairs along the way.
When you opt-in for car shipping services, the movers will pick the automobiles up on the day of the scheduled move. They will use a car haulier that fits about ten to twelve vehicles at once, so shipping multiple vehicles at one time is never an issue. They will secure the vehicle safely to the haulier using their experience and knowledge in car shipping. Each one of them is professionally trained to secure the vehicles safely.
As the drivers are en route, they will pay close attention to weather and road conditions. They will avoid anything that could possibly cause any damage to the vehicle as their main goal is to get the car from one location to the next without causing it any damage. However, if something should occur and the vehicle needs repairs due to the negligence of the car shipping process, insurance will cover it.
Every car shipping service must carry insurance coverage on the vehicles while in their care. As the owner, your car insurance policy will not cover the vehicle as it is in the hands of the professionals. Therefore, any repairs must be claimed with the car shippers' insurance policy.
https://www.bayareamovers.co/wp-content/uploads/2015/05/bam-logo.png
0
0
[email protected]
https://www.bayareamovers.co/wp-content/uploads/2015/05/bam-logo.png
[email protected]
2015-07-31 15:28:54
2023-11-27 01:48:01
How Does Car Shipping Work?