When the moving date approaches, it's time for the most dreaded part of every move – packing. No matter how many personal belongings, appliances, electronics, and valuables you have, everyone can benefit from some packing help. It's definitely not a one-person job.
Most people don't even realize how many belongings they own until they start packing. Packing everything in bags, boxes, and containers can take days, and shipping it to your new address. Aside from being time-consuming, packing is also stressful and exhausting. This is where professional packers come in.
This article will discuss everything you need to know about hiring packers for moving. In addition, we'll give you a list of 10 factors to consider in order to hire the best professional packing company.

What Are Professional Packers?
When we decide to move to a new apartment or house, one of the most significant decisions we have to make is whether to do everything ourselves or hire a moving company. A professional moving company has many advantages; home packing services are one of the biggest.
Many people wonder whether a professional packer and a mover are the same. If you choose a full-service moving company, packing and unpacking services are usually included. With an experienced packer, moving becomes more manageable, allowing you to focus on other matters. You can choose between full packing and partial packer mover services.
Full packing services are the best option for large moves, where you need to rent a moving truck. Before the moving day, the movers will come to your home for a pre-move inspection and give you a free estimate. When the moving day comes, the movers will come again to organize all your belongings, pack them in boxes, and carry them to the moving truck. When they arrive at your new home, the packers will haul your belongings and unpack all the boxes.
Partial packing services are for people interested in a budget-friendly moving solution. This includes packing some of your belongings and leaving the bigger items for the movers. With such home packing services, you usually need to buy the boxes, packing supplies, and other materials.
Whether you choose full packing or partial packing is up to you. Full packing services are a better option if you can't set aside time to pack your stuff or if you need to turn your attention to other matters. If you don't have many belongings and prefer to pack alone, you should opt for partial packing.
What Are the Benefits of Hiring a Professional Packing Service?
If this is your first time moving, you might think, "I don't need any packing help." Sure enough, packing doesn't seem like a challenging undertaking at first. All you need to do is organize your belongings into boxes and protect them with bubble wrap or other packing materials. Then you need to label the boxes so you'll know which box goes where in your new home, and that's it. However, it isn't until people start packing that they realize it's actually not that simple.
Efficient and quick packing is a skill that not everyone can master. Every item must be cleaned, disassembled, folded, and protected with packing materials. When homeowners pack their own things, they might stumble upon an old family album or memorabilia, distracting them and slowing down the moving process.
Moreover, all the items must be carefully organized into categories. If you throw random piles of stuff into boxes, unpacking them will be an even bigger nightmare. Not to mention that some of your belongings, like household appliances or boxes with books, are extremely heavy. You might not be able to lift the box alone or carry it to your vehicle.
A professional packing company will do all the work for you, allowing you to sit back and relax. If you have packing help for moving, you can focus on other things, like how you will decorate your new home. Professional movers also know how to pack all kinds of belongings, from complicated entertainment systems and large pool tables to precious antiques and electronics with many wires.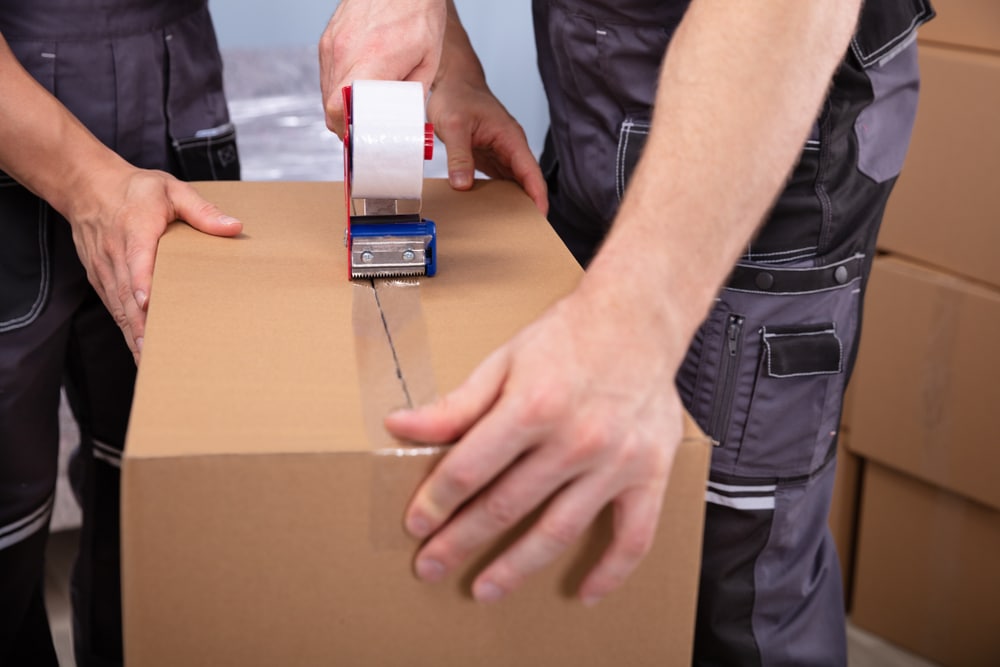 What to Look for in Packers for Moving
Now that you know all about moving and packers, let's see how to find the best professional packing company. While there are various movers and packers with local and long-distance moving services, finding one that meets all your requirements might be challenging. That's why you must set aside time and research packing companies.
Here are 10 factors you need to consider before hiring a professional packing service:
1. Licensed Experience
Experience, knowledge, and skill are important when hiring any service. When it comes to moving and packers, experience matters even more. Naturally, you want your belongings to be in the hands of skilled professionals with years of experience. That's why it's imperative to look for a moving company that can pack up all kinds of items, regardless of size, weight, and shape, most quickly and efficiently.
Experienced moving companies should be licensed, so look for operating licenses and federal registration on their website. If your new home is in a different state, make sure the long-distance moving and packing service you choose is licensed by the Department of Transportation (DOT).
2. Travel Distance
Not all movers offer long-distance moving services, so this is one of the first things you must check. Look for local movers and packers if your new home is in the same city or region. On the other hand, if you're relocating across the state or even internationally, you need to hire movers that offer long-distance moving services.
If there is a professional packing company somewhere in your area, hiring them will pay off. A local moving company will charge less due to lower mileage, and they can also send someone over to do an in-person estimate.
3. Insurance
If a moving and packing company has insurance, they will be responsible for any broken items. That's why they must go through all your belongings before packing. By doing so, they can ensure nothing is broken before they pack it and place it into boxes.
Note that only items and belongings packed by the moving company are covered under the default valuation policy. If you opt for a partial packing service, you won't be able to get your money back for broken items. Your belongings are more likely to get damaged during long-distance moves. Hiring an insured mover is even more critical if you're moving nationwide.
You can check a moving and packing company's insurance policy on their website or use the Federal Motor Carrier Safety Administration (FMCSA) search tool.
4. Specialty Items
Ensure the moving and packing company you choose has experience packing specialty items. This includes artwork, hot tubs, chandeliers, pool tables, vases, antiques, pianos, mirrors, and fragile items. Moving a piano requires training and special skills, and such a valuable item must be carefully protected.
This also applies to appliances that must be mechanically removed, like wall-mounted TVs, hot tubs, entertainment systems, shelves, etc. Certain items require special packaging, like paintings and flat-screen TVs. Packing heavy appliances like refrigerators, stoves, washing machines, and dryers, which can't be disassembled, also requires skill and strength.
5. Packing Supplies
One way to ensure you've made the right choice is by finding out what's included in the service and what is charged extra. Packing supplies like boxes, tape, plastic covers, bubble wrap, and similar materials may or may not be included in the price. Some moving companies let you buy packing supplies from them, but they offer lower prices than those in supply stores.
6. Unpacking Services
Just like packing services are included in the full-service moving deal, the unpacking service also needs to be included. These two services typically go hand in hand. In other words, if you don't need to pay extra for packing services, you also don't need to pay additional fees for the movers to unpack all your belongings.
When unpacking all your things, the packing company might not place every item where you want it to go. So, communicate with the packers and let them know about your preferences. Of course, this applies to furniture, appliances, and larger items that you might be unable to move alone.
Professional packers won't leave behind a mess when they've finished unpacking. They'll throw away all the used packing supplies and keep anything that can be reused, like boxes and plastic covers.
7. Storage Options
If you're moving to another city or across the country, you might need to store your packed belongings in another location until you're ready to move in. You must look for professional packing and moving companies offering storage options.
Choose a professional packing service with a list of short-term and long-term storage services. This type of service also includes temporarily relocating your belongings and furniture when you're renovating your home. Storage services give you peace of mind, knowing all your belongings are in a safe and secure storage unit.
8. Positive Reviews and Recommendations
One of the most foolproof ways of finding a trustworthy moving and packing company is with positive reviews and recommendations. Ensure the reviews you find are genuine and not generated by bots or fake accounts. If you visit a specific company's site and the testimonials page, you can find many reviews, but they might not always be authentic.
You can find honest and reliable reviews on websites like the Better Business Bureau, Yelp, and Google. For a bonus tip, look for reviews from people in your region.
You can also ask for recommendations if you don't trust online reviews. Ask your neighbors, friends, family members, and colleagues if they can recommend reliable moving and packing services.
9. Additional Costs
Some moving companies may charge for additional hidden expenses. For example, if you live on the fourth floor and don't have an elevator, the mover will charge you extra for the distance between your apartment and the moving truck. You might not be aware of various other costs until it's too late.
You don't want to be surprised by any unexpected fees incurred when you receive the bill. This is especially relevant if you're on a budget. To avoid unnecessary additional fees, ask the packers many questions before deciding.
10. Competitive Prices
Finally, you must consider how much the whole packing service will cost and how it fits into your budget. None of the abovementioned factors matter if the company is overcharging you. If you're moving locally, the company will probably charge you by the hour. Most packing companies charge $32 to $42 per hour. And that's only if you hire one packer. Note that some movers charge a lower hourly rate if you hire multiple packers.
The total price of the professional packing service depends on a number of factors, including the travel distance, the shipping volume, moving date, packing supplies, storage options, and more. Naturally, the more items you need to pack, the more it will cost.
Look for professional packers for moving that offer a free quote. This will let you know whether they're offering a good deal for their moving, packing, and unpacking services or if they're ripping you off. If you find a local company, you can also get an on-site, in-person estimate.
While finding a packing company that fits your budget is important, hiring the cheapest company isn't the answer. Quality and reliable services are likely to command a higher price, but at least you know your items are in the hands of professionals.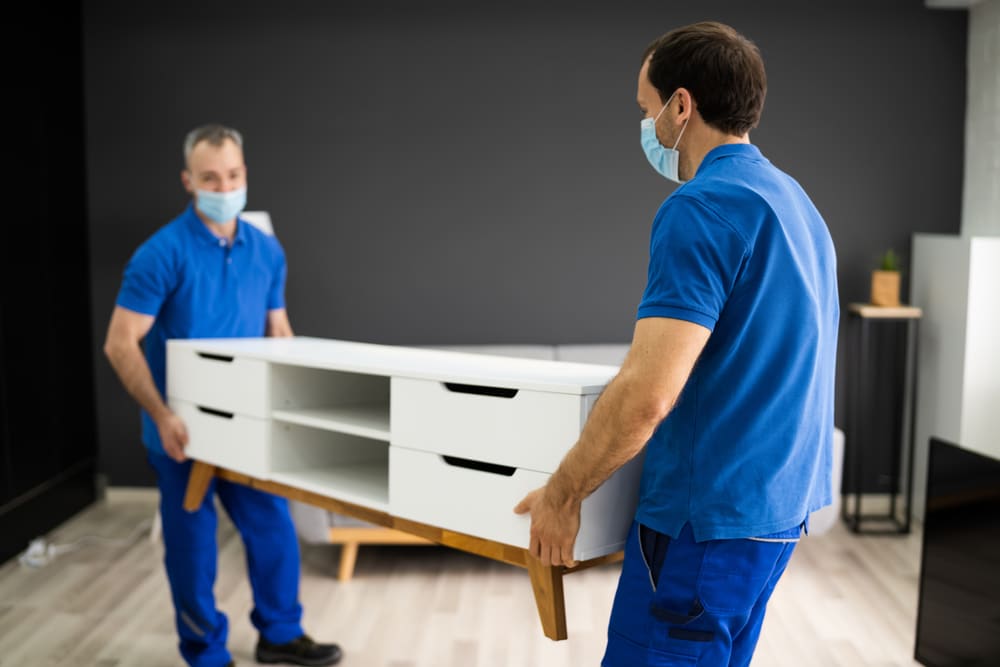 Ready, Set, Pack!
Packing can be very stressful, even when you're good at it. However, the right professional packing company can make it much easier. Professional packing services are convenient for a number of reasons. The packers will come to your home, disassemble furniture, protect your breakable belongings with the appropriate packing materials, and organize everything into boxes. When you arrive at your new home, all your stuff will already be waiting for you.
If you're looking for reliable moving, packing, and unpacking services, Bay Area Movers are here to make the moving process as stress-free as possible. You can get a free quote on our website or contact us if interested in our full packing service.
https://www.bayareamovers.co/wp-content/uploads/2022/08/shutterstock_1389054653.jpg
662
1000
joetolm
https://www.bayareamovers.co/wp-content/uploads/2015/05/bam-logo.png
joetolm
2022-08-19 10:41:00
2023-11-27 00:56:21
What to Look for in Packers for Moving