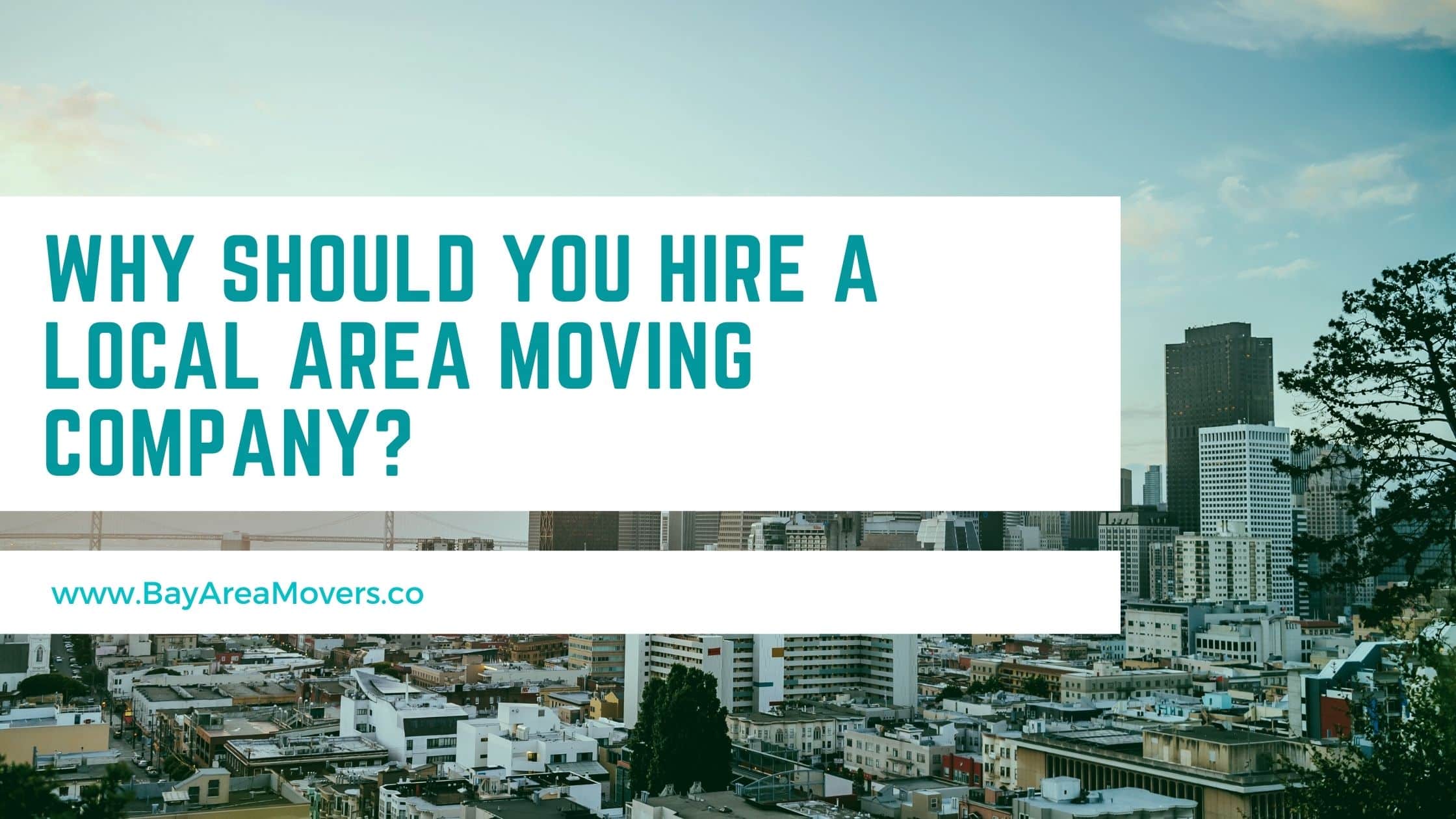 Planning and preparing for a move can be a challenging if not frustrating task, even if you're just moving locally (less than 50 miles).   Despite the fact that it's a short distance to your new home, there are still plenty of reasons for hiring local moving companies to help with the task.  Thus, in order to alleviate the stress and save the hassle that typically accompanies most relocations, hiring Bay Area Movers will ensure that your needs are met and the transition goes smoothly.
Should you hire professional or DIY?
It doesn't matter if you're just moving a few blocks down the street or cross-country, moving is stressful and requires money and time.  Prior to moving, there is a lot you have to figure out.  Who's going to do all the heavy lifting? Who's going to pack your belongings? Who's going to transport all that furniture and those packed boxes? Most importantly, how much is all of this going to cost? Even when you're moving locally, hiring local moving companies just makes good sense.
When deciding between a DIY move and hiring a moving company such as Bay Area Movers, there are a number of factors that you have to consider in order to make a well-informed decision.  Ask yourself the following questions:
How much time do you have to move? If you have a month or longer, a DIY move might be the way to go. However, if you have less than a month you should consider hiring professionals.
Will that be enough time to get everything organized and packed? If the answer is "YES", the DIY move is still an option. If the answer is "NO", you'll be better off hiring Bay Area Movers.
Can you handle heavy lifting? If "YES", a DIY move is still an option. If the answer is "NO", hiring professionals makes more sense.
Are family members and friends going to help you? If you can depend on these individuals for help, a DIY move may still be an option. But, if this is iffy, you're best bet is hiring professionals.
Will your budget allow you to hire professional movers? If there's not enough room in your budget to hire professionals, a DIY move may be your only option. However, if you can afford to hire a company like Bay Area Movers, then you should.
Do you have a large home with lots of belongings? A large home filled with lots of belongings and personal items requires a lot of help. Thus, if you can't rely on family members and friends to help, hiring professionals is the best option.
Is saving money your goal or is saving time more important? This is often the deal-breaker. If your goal is to save as much money as possible, then stick with doing the move yourself.  On the other hand, if time is crucial such as being in your new home on a specific day, then hiring Bay Area Movers is your only option.
If you have more questions or you're still not sure about hiring local moving companies, feel free to contact us and speak with one of our moving and relocation specialists. We have years of experience dealing with the relocations and have helped innumerable businesses and residents move locally and out of state.
How do you benefit from hiring Bay Area Movers?
With our years of industry experience in local relocations, we can customize a moving plan that is tailored to your specific needs and requirements.  Choosing a local area moving company offers a broad range of benefits such as:
Affordability – hiring local moving companies is usually more cost-effective than hiring a national company. Additionally, they understand the area better.
Convenience – accessibility to our services is much easier than with many national moving companies. Having a smaller local clientele base makes it easier for you to acquire our services, even on short notice.
Credibility and reliability – national moving companies are not always as reliable as local companies. Since we operate on a local basis, we are more understanding of the areas we service.
Dedicated to our work – needless to say, Bay Area Movers is more dedicated to local area customers than most national moving companies. This means we can dedicate more attention and time to our clients.
Security – in addition to a company's history and track record, hiring local moving companies ensures the safety and security of your belongings while in transit.