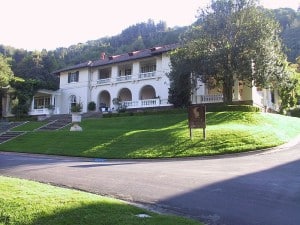 Moving an entire commercial building or even a home, can be tough work. It takes many helping hands and a lot of time to even conduct a relocation. As soon as you learn that you must relocate your commercial or residential property in Saratoga, begin searching for the right local mover. They should possess all of the right qualities before you decide to hire them to handle your property.
8 Qualities of a Reputable and Professional Mover
Better Business Bureau approval
Proper licensing and certifications
Workman's comp
Insurance coverage
State-of-the-art moving equipment
Trained and experienced employees
Great reviews and ratings online
A well-formatted website with information on their services
Finding a mover with the characteristics above isn't hard. There are many wonderful options. Just find one with the right services for your relocation type. You'll notice that some specialize in specific move such as commercial or office relocations. Others will offer numerous services for all moving types.
Types of Relocation Services
Relocations are all different. Even a residential move can be different than the next. This is why some moving companies will offer a variety of services so that you can better customize your relocation to suit your needs.
Commercial
Residential
Military
Student
Small Move
Heavy Furniture and Piano
Storage Solutions
Furniture Liquidation
Hauling Services
Recycling
Cubicle Installation
E-Crate Rentals
Long Distance
Local
Full Service Packing
The list above isn't even everything you can take advantage of. You never know what you might be presented with. Always keep your budget in mind, but purchase any services that will benefit you during your relocation. It helps to ask about discounts, sales and promotions too. You may be able to save a little more.