PROFESSIONAL MOVERS-MOVING TO OR FROM ALAMEDA, CALIFORNIA
Moving out of Alameda is an easy feat when you hire a reputable moving company to assist you with your relocation. When you begin looking around for the movers near you, it is important that you make sure they have a good reputation, the right moving services, and a reasonable price. Most legitimate moving companies will also carry insurance packages and all of the proper licensing to maintain their operation.
The services offered by a majority of local moving companies near Alameda CA vary, but you may notice that many of them offer the same or similar ones. Make sure you find a professional mover company that offers the services you need to address all your moving needs.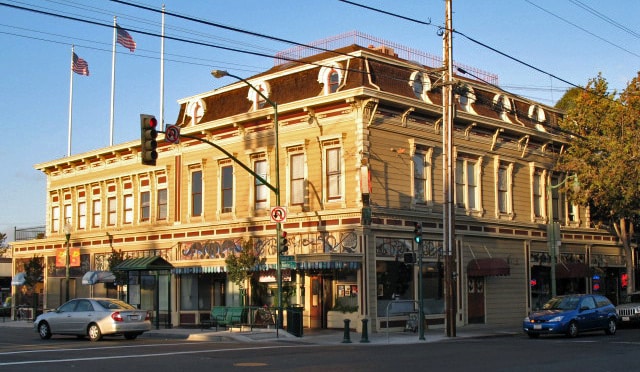 Finding a moving company
Headed to the university-town of Berkeley, or the commercial districts of Oakland? How do you find a moving company to help you change your zip code?
Well, when hunting for a mover, be prepared with some questions to ensure they are a reputable and well-established mover before you agree to anything. Ask about their licensing with the state of California, along with the U.S Department of Transportation, BBB approval, and what types of insurance packages they have.
After you have finally made a decision as to which mover you would like to hire, start preparing for moving day. Packing is the first and foremost matter that you will want to address. It can take weeks to pack, and if you decided not to purchase full packing services from your moving company, make sure that you have assorted box sizes, packing tape, newspaper, foam sheets, wardrobe boxes, shrink wrap, markers, and other important tools to assist you with this tedious process.
Our moving company can supply all the packing materials and supplies you will need. You need only ask. Be sure to give yourself enough time before your move date to receive all these supplies and materials so you can get everything together before the moving truck and Alameda movers arrive.
On the day the Alameda movers are expected to arrive, having all pathways cleared and all boxes packed will be greatly appreciated. There must be somewhere nearby the entrance for the movers to park the moving truck. If they must park the truck on city property, a permit will be needed.
Types of moving services offered
Alameda, CA is the place to be for ocean-lovers, sports enthusiasts, and those who like to take things slow. Whether you like the bustling urban vibe of Oakland, or the quaint, suburbs of San Leandro, Alameda, California, has something for all types of folks.
If you're planning to make the move to Alameda CA, welcome! If you're planning your next move to another location, be sure to come back soon!
At Bay Area Movers, we're pleased to assist you with your move to or from Alameda, CA. Our focus is making sure your relocation is simple, so you can get from A to B without a hitch!
Whether you've got a short trip ahead or you're hitting the interstate, professional Bay Area Movers in Alameda are ready to do an excellent job every time!
Commercial Relocation
Residential Relocation
Storage
Long Distance Moves
Small Moves
Piano Moving
Pick Up and Delivery
Military Moves
Student Moves
Not every moving company in California will offer such a variety of services. Some Alameda moving companies choose to specialize in precise moving types. Nevertheless, finding services to meet your specific needs is crucial if you wish to benefit the most from the assistance of professional movers.
Bay Area Movers is one of the best moving companies you can hire to help you move. Call (408) 659-2190 to get a free, no-obligation to buy price quote on interstate moving services.
You can also fill out the quote form on the screen and someone from our company will reach out to you with more details.
---
Bay Area Movers can help you move your household goods nationwide. Call (408) 659-2190 to get a free, no obligation to buy price quote on interstate moving services.
---
Long-Distance Movers
You'll want a crew you can trust with your most valuable possessions when making a long-distance move. For this reason, you should only enlist the best among your local moving companies.
We recognize the importance of having peace of mind while moving. Customers who are moving to /from their new home or office in Alameda, California can rest easy knowing that we've got everything taken care of during their long-distance move.
We have the best movers in Alameda and professional supporting staff to coordinate the move to another zip code. We will take care of all of the logistics, making sure you've got all of the packing assistance you need or the storage facilities that your possessions require.
That includes:
Superior packing and unpacking services
Efficient loading and unloading service
High-quality transportation and packing tools
Amazing staff who are easy to talk to and ready to answer any questions or concerns
Shipment tracking
Checklist service to ensure all of your belongings made the trip
Local Movers
Is your move within the same zip code? We can help with that. Our local movers know the streets of Alameda, CA like the back of their hands!
We're pleased to assist with your prepping, packing, loading, and moving truck needs. Our comprehensive moving services ensure that your local move is just as secure as one that requires state-to-state services.
Apartment Moving
Looking to move from your current apartment space to a new house? Moving to/from Alameda, California from an apartment can be easy and hassle-free with the best movers around.
We know the work it requires to move your home from an apartment, let alone one with lots of stairs and tight-fitting hallways!
At Bay Area Movers, this is no problem. We've got the tools and problem-solving skills for efficient loading and transportation of all of your things safely from one home to the next, unlike other movers who will charge more or turn up their noses at the job.
To give you even more reason to relax, we are fully insured for your maximum protection. So your move will be completely stress-free!
Full-Service Moving
Full service moving to or from Alameda, California has never been easier. Most moving companies will offer full service moving, simply for the convenience of their clients.
If your hands are full with all of life's other distractions, we're happy to take the lead from start to finish of the job. That means safely packing your belongings, loading them up on the truck, and getting them where they need to go.
While we focus on making your move a great experience, you can focus on all of the other things life is throwing at you, or take some time to get to know the state of California!
Military Moves
Bay Area Movers are pleased to assist military members. Rest assured, you and your family members will experience a hassle-free move, while you focus on what really matters. Whether moving close-by in the state of California or cross country, our guys will be there to make sure the most important things in your life get where they're going in one piece.
Commercial Moving
In 2019, Alameda, California welcomed a slew of new businesses to its downtown core. The stores included Pizzerias, real estate offices, and even a town tavern! With so many new commercial locations coming to Alameda, we've been busy helping everyone in the community with their move. Will your business be next?
Get in touch with us, and we'll be happy to discuss all of the moving services we offer for commercial moving in Alameda, California, and be a helpful partner in getting your business set up.
Be sure to fill out our quote form to receive a free quote on your next move!
Office Moving
Your line of work is important to you, and that's why we take office moving in Alameda just as seriously as residential moves.
Our crew of movers are no strangers to hard work and getting things done in an efficient fashion. You can be sure that all of your office items will be organized carefully and systematically, so you can set up in your new location without a hitch.
Services we offer include:
Removal of furniture and office supplies
Cubicle Installation
Full-service packing and loading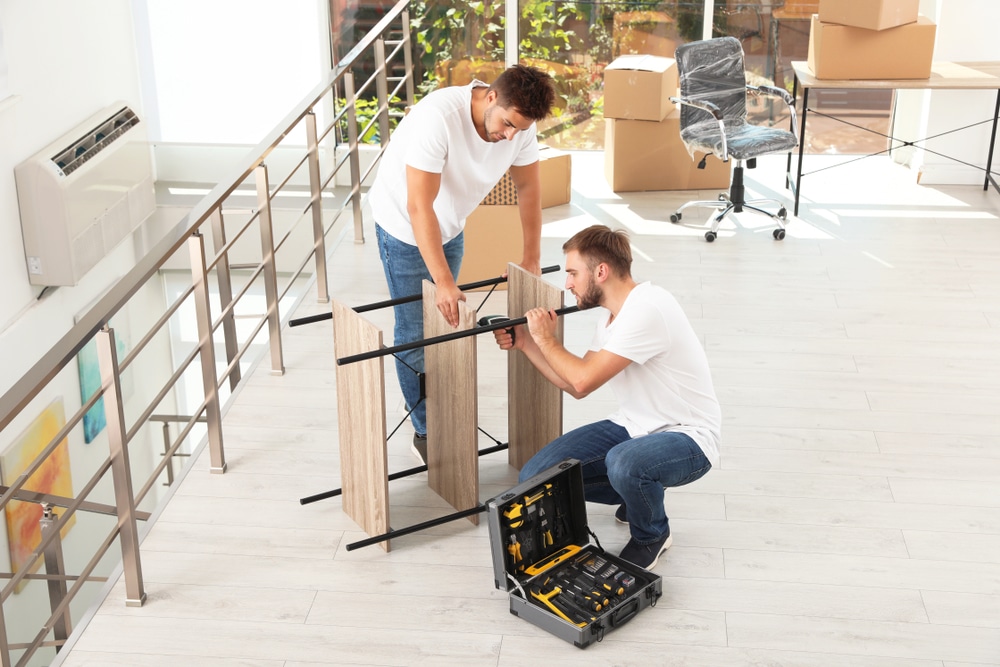 International Moving
At Bay Area Movers, we provide services both inside and outside of the United States. That means anyone moving internationally to or from Alameda CA will be taken care of.
We take the business of moving internationally very seriously. Items will be packaged properly and shipped with care, making their way through customs checks before being loaded for their final destination.
We direct you towards the proper moving procedures and paperwork to make it all happen smoothly. Our company can also connect you with professional partner companies overseas that offer storage solutions and other services you may require.
Taking just a few clothes and knick-knacks? Ask, "How can I ship all my things in my car", when you call for more information.
Furniture Moving
Bay Area Movers are made up of a qualified and professional staff, who can move your furniture from your house or place of business quickly and in the safest possible manner.
If you're moving to/from Alameda, consider our guys for assistance with large, awkward, or heavy items. Our professional staff utilizes the best tools for the job, making sure to protect both your residential or commercial location, as well as the items we're relocating.
Small Moves
In Alameda, no job is too big or too small for our guys. We're happy to put our services to work, to ensure that all of your moving worries are put to rest.
Shipping a Car
Not all movers offer car shipping options, but at Bay Area Movers, we know how helpful it is to offer this service.
Most people choose to hire professionals to move their vehicles, especially when they're traveling a long distance. Your car will be loaded securely onto a hauler, and safely transported to your location of choice.
For peace of mind, we offer full insurance for this kind of service. Call us today for a free moving quote and more details about our efficient auto transport offerings.
Storage
If you require additional space for your personal items, you may want to consider getting a storage unit! In Alameda CA, you can enjoy safe, reliable storage solutions that will make your moving process easier and more organized.
We also offer long-term storage solutions for clients who don't expect to find room for all their stuff in the near future.
Contact us today to learn more about storing your furniture and other belongings in short-term and long-term storage units!
Cheap Local Moving Companies in Alameda Near Me-Oakland, Fremont, Hayward, Berkeley, Daly City, etc
If you're looking for affordable Alameda movers, search no further! At Bay Area Movers, we offer a range of moving package prices that are tailored to fit your specific needs that beat other Alameda moving companies by a landslide!
When we send you a moving quote, you can be sure that what you see is what you're going to pay. We take pride in the ability to offer our clients the highest-quality service for a great rate that they can feel good about.
How Much Does It Cost?
For moving quotes in Alameda, California, be sure to get in touch with us today! We can discuss all of your moving requirements, and come to the right price. Our helpful agents can also answer all your burning questions regarding moves in Alameda, California, or any zip code within the U.S.
Visit our Contact Us page for a free moving estimate today!
Moving Cost & Time Examples
To/From
2BR
4BR
Days
Alameda to Fremont
$1740-
$2135
$3245-
$4605
1 – 2
San José to Alameda
$1800-
$2210
$3365-
$4790
1 – 2
Alameda to Santa Rosa
$1800-
$2205
$3365-
$4785
1 – 2
Las Vegas to Alameda
$2505-
$3125
$4865-
$7020
2 – 4
Seattle to Alameda
$2880-
$3620
$5680-
$8240
3 – 5
Alameda to Denver
$3300-
$4165
$6565-
$9565
3 – 5
Alameda to Dallas
$3830-
$4855
$7700-
$11255
4 – 6
Memphis to Alameda
$4185-
$5315
$8460-
$12390
5 – 7
Alameda to Detroit
$4530-
$5765
$9190-
$13490
6 – 8
Alameda to Boston
$5212-
$6656
$10660-
$15680
7 – 9
*Prices and times are estimated. They can vary depending on the season and the contents of the home. Prices do not include packing.
Estimated Weight (based on home size):
1BR=2600 lbs – 3900 lbs
2BR=3900 lbs – 5200 lbs
3BR=6500 lbs – 9100 lbs
4BR=9100 lbs – 14300 lbs
5BR=11700 lbs – 19500 lbs