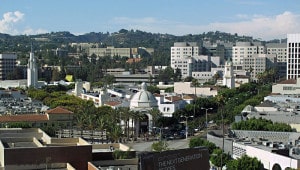 Moving out of Oakland may be something you are dreading, but by hiring a reliable moving company from the Bay Area, you can avoid a lot of the headaches relocation tends to cause. A professional mover will have everything necessary for a smooth move. With their training and experience, they can securely move your property from one location to the next, no matter how near or far.
There are many different types of moves and fortunately, moving companies cater to these moves by offering a variety of different services. These moving services can assist commercial, residential, student, military, and other moves that many in the Bay Area tend to need. It is important that you find a company with the service you need to better assist your relocation.
Student Moves
Student moves are a little more technical than other moves. Not only is it important to inform the campus of the relocation, but there are rules that usually apply when a student hires a moving company to assist them. Campuses also have much smaller housing units. This can present many issues for the untrained mover. However, professionals will have all of the right tools such as dollies, rollers and other mechanisms that will help them to maneuever all of the belongings out of the dorm or housing unit without causing harm to the belongings or property they are in.
The movers are also trained to take apart and reassemble large pieces of furniture. This is necessary in most cases. It can be nearly impossible to remove some pieces of furniture when small doorways and narrow hallways are an issue. Another concern is parking. Parking can be difficult to find especially on a campus. In most cases, you will need to get permission for the movers to park on the property and nearest to the entrance of the building or property.