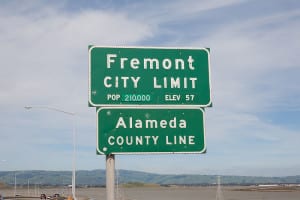 Living or owning a commercial property in the Fremont within the Bay Area makes it easy to find a mover whenever a relocation is necessary. There are some wonderful moving companies around that can easily help you get your stuff from one location to the next without causing it any damage or losing any of your valued possessions.
Moving is never easy on your own. You'd have to find people willing to help, purchase packing supplies, rent a truck, have money for fuel and other things that arise, and use up a lot of your time trying to keep everything rolling. When you hire a mover, you will have more time, money and less stress. The process will go along much smoother and you will be moved in no time.
What Should My Checklist Include?
To stay on top of everything during a move, you should create a checklist. This will help you to stay on task as you cross things off the list that need to be done prior to the relocation.
Utility transfers
Job, medical and school transfers
Finding someone to watch kids or pets
Pull out money for movers
Buy packing supplies and other necessary items
Making phone calls to anyone necessary
Cancelling cable services or any other similar services
Buying drinks and snacks for the movers
Packing away valuables to bring along with you on your way to the next location
Of course, this list can have as little or as much as you would like on it. Make it detailed though. This will only make it easier on you to stay on task. Movers have their own lists to abide by during the moving process, so make this one specific towards your needs in regards to the relocation. Organization is always best under these circumstances.