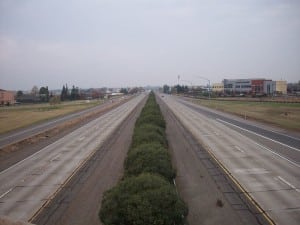 The time has come where you must leave your home of Dublin. While this might not be something you had desired, you haven't a choice. Maybe you were relocated for your job or must move nearer to a loved one. Whatever the reason may be, don't cause yourself any more stress than necessary. Hire a reliable moving company out of the Bay Area to help you with your move.
When you hire a moving company, you aren't just hiring help. You are getting people who are knowledgeable in the moving process, that have years of training and experience. The movers will have the equipment needed to better fulfill your relocation's needs. Ramps, dollies, rollers, blankets, packing supplies, and other materials will be brought along with the movers on the day the loading process is to take place. They will have everything out of your home in no time and be well on their way to the next location before you know it.
How Should I Prepare for a Move?
The best thing you can do to prepare for a move is to assure that the house is in order. Everything should be ready to go, labeled and packed. The entryways should be free of any clutter or mess, and there should be parking open somewhere for the movers to park nearest to the entrance or exit of the home. Find a babysitter for any children or pets too so that they aren't in the way of the movers on the day of the move.
Other than preparing your home, you can prepare yourself. Make a checklist to keep everything in order as the relocation nears. Add job transfers, medical transfers, packing and whatever else needs to be done before the move, onto the list. Cross things off as you accomplish them. You might also want to create a list of inventory. This will allow you to keep track of your belongings and as they make it to their new home, you can go over the list and the items to make sure it is all there.