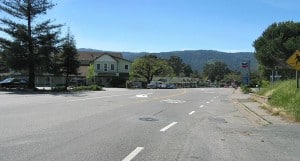 Having to relocate outside of the beautiful Town of Woodside might not have been something you anticipated, but no matter the reason- it has to happen. Many people who work with large corporations have to relocate to different states to work at other corporate offices.  This is typical and when it happens, it is best to hire a mover to help you get your stuff across the nation to where it needs to go.
What a Mover Can Do for Your Long Distance Relocation
Long distance relocations have to be carefully planned out and handled. It is very easy to lose belongings or cause harm to something of yours when it isn't handled properly. Professionals will know exactly what to do and they will have the loading and unloading process taken care of as quickly and securely as possible. They will use their advanced equipment and critical planning to conduct the move. Every reputable moving company trains their employees and will further protect your belongings with insurance coverage. Having coverage for a long distance relocation is always important.
After the movers have loaded all of your stuff onto the truck, they will set out to the next location. Some moving companies will have tracking services so that you can locate your belongings while they are en route. The movers will avoid any road hazards or poor weather by taking alternative routes. Your property will be in capable hands and arrive at the next location in days to two weeks, depending on the length of travel.
With the insurance coverage to protect your property, you can put your mind at ease. If anything does happen to get lost, stolen or damaged, it will be repaired or replaced. Of course, this is rarely an issue seeing as the the movers are trained and experienced.