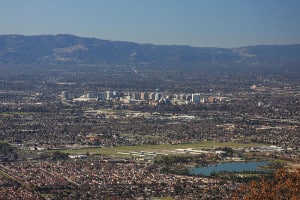 Moving out of the Bay Area can be done with the aid of a reliable moving company. There are numerous professional movers nearby your home in San Jose and all of them offer such a range of services that you will certainly find a company that can meet your relocation needs. While not all movers offer the same services and some tend to specialize in specific moving types, the cast majority of movers tend to all types of moves.
Residential moves are perhaps the most common. You can easily find a moving company that can handle residential relocations. Not only will they load, transport and unload the property to and from one location to the next, but there many optional services and features to choose from. These optional services will only free up more of your time and lessen the amount of work you must do for the relocation.
About Residential Services
Residential services include a number of things. You can get the typical services or you can choose to add on other optional services including full service packing, recycling, hauling options, and e-crate rental. Some of these services are created for the environmentally conscious while others are to simply ease the moving process.
A typical residential move includes having the movers come in to load up the truck with your already self-packed belongings. They then take the property to its new home and unload it all inside. If you choose to purchase full service packing, the movers will come in prior to the scheduled moving date to box up all of your belongings and to prepare the furniture. At this time they will crate an inventory list and make sure all boxes are labeled clearly with the room they are to go in at the new address.
As long as your budget allows, take advantage of some of the optional services. They will greatly reduce the amount of time you spend on the moving process. This will give you more space to prepare other matters in your life and in regards to the relocation, such as job, utility and medical transfers.
Professional Movers in San Jose – BayArea Movers
We at BayArea Movers are aware of how stressful and demanding relocating can be. We are here to make your relocation simple and hassle-free, whether you are moving your house or business. We take pride in providing excellent moving services that are tailored to your individual needs as one of the top moving companies in San Jose. Your stuff will be carefully handled and delivered to your new location by our team of experienced movers. For a quick and easy move, trust BayArea Movers.

Comprehensive Moving Solutions

To satisfy your specific needs, BayArea Movers offers a variety of relocation solutions. Whether you are moving across the street from San Jose or across the nation, our professional crew is prepared to handle any move. We provide commercial moving services for businesses of any size as well as residential moving services for houses of all sizes. From packing and transporting to unloading and packing, our complete solutions make sure that every part of your move is handled.

Experienced Team of Movers

All types of moving are expertly handled by our team of skilled and experienced professional movers in San Jose. They possess expertise in safe packing methods, loading and unloading procedures, and overcoming a variety of moving obstacles. You can rely on them to handle your valuables with the highest care and attention to detail thanks to their competence. Our team of movers are committed to giving our clients outstanding service and making the relocation process easy and stress-free.

Affordable and Transparent Pricing

We are committed to giving our customers fair and honest prices. While maintaining the highest level of service quality, we provide affordable moving services in San Jose. The size of your move, the distance travelled, and any additional services you need are all taken into account when determining our pricing. We give you thorough cost estimates up front so that you are aware of all the costs involved. You may anticipate fair and upfront pricing from BayArea Movers without any additional fees.

Local and Long-Distance Movers

BayArea Movers can help you move, whether it's down the hall or across the state. We specialise in local and long-distance moves and offer dependable, effective services. Due to our extensive local knowledge, our local movers can travel across the city's neighbourhoods with ease. We have a devoted team and the tools required to facilitate a smooth transition to your new location for long-distance transfers.
Superior Customer Service
At BayArea Movers, we place a high priority on client satisfaction. We aim to provide each client customised attention since we recognise that every move is different. Our helpful and knowledgeable staff is on hand to respond to your questions, handle any issues you may have, and assist you throughout the entire moving process. We are dedicated to providing top-notch customer service and making your relocation as easy and stress-free as we can.

Streamlined Moving Process

We strive to make your move hassle-free from start to end with our streamlined moving process. In order to completely understand your unique goals and expectations, we start with a thorough consultation. We develop a personalised moving plan based on this information and your preferences. Packing, loading, transportation, unloading, and unpacking are all tasks that are handled by our staff. We put forth a lot of effort to make sure that everything goes off without any issues and effectively, saving you time and effort.
Packing and Unpacking Services

To protect your possessions throughout the transfer, proper packing is crucial. To save you time and effort, BayArea Movers provides expert packing and unpacking services. Our expert packers safeguard your valuables and guard against damage during shipment using top-notch packaging supplies and methods. Our experts will handle everything carefully, whether you need help with delicate devices, large pieces of furniture, or fragile things. We can also help you unpack and set up your stuff after you get to your new location so you can get settled into your new place quickly.

Storage Solutions

During your move, if you need storage solutions, we can help. For short- or long-term storage requirements, BayArea Movers provides safe and secure storage facilities. To safeguard your valuables, our storage facilities are clean, climate-controlled, and fitted with cutting-edge security measures. We can offer flexible storage choices that meet your needs, whether you need to keep a few items or the complete contents of your home or workplace. When you use our storage options, you can rest easy knowing that your possessions are safe and secure until you're ready to have them delivered.

Licensed and Insured

Choosing a licensed and insured moving company is crucial for the safety and security of your belongings. BayArea Movers is fully licensed and insured, giving you the confidence that your move is in capable hands. Our insurance coverage provides protection against any unforeseen incidents during the moving process. We prioritize the safety of your belongings and take every precaution to ensure a smooth and secure move.
When it comes to professional movers in San Jose, BayArea Movers stands out with our comprehensive moving solutions, experienced team, affordable pricing, and superior customer service. Whether you are planning a local or long-distance move, our streamlined process ensures a seamless and stress-free experience. From packing and unpacking services to secure storage solutions, we have the expertise and resources to handle every aspect of your move. Contact us today for a customized quote and let us take care of your relocation needs.