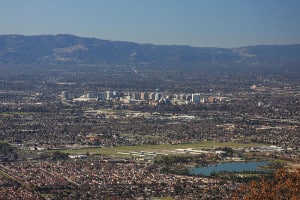 Moving out of the Bay Area can be done with the aid of a reliable moving company. There are numerous professional movers nearby your home in San Jose and all of them offer such a range of services that you will certainly find a company that can meet your relocation needs. While not all movers offer the same services and some tend to specialize in specific moving types, the cast majority of movers tend to all types of moves.
Residential moves are perhaps the most common. You can easily find a moving company that can handle residential relocations. Not only will they load, transport and unload the property to and from one location to the next, but there many optional services and features to choose from. These optional services will only free up more of your time and lessen the amount of work you must do for the relocation.
About Residential Services
Residential services include a number of things. You can get the typical services or you can choose to add on other optional services including full service packing, recycling, hauling options, and e-crate rental. Some of these services are created for the environmentally conscious while others are to simply ease the moving process.
A typical residential move includes having the movers come in to load up the truck with your already self-packed belongings. They then take the property to its new home and unload it all inside. If you choose to purchase full service packing, the movers will come in prior to the scheduled moving date to box up all of your belongings and to prepare the furniture. At this time they will crate an inventory list and make sure all boxes are labeled clearly with the room they are to go in at the new address.
As long as your budget allows, take advantage of some of the optional services. They will greatly reduce the amount of time you spend on the moving process. This will give you more space to prepare other matters in your life and in regards to the relocation, such as job, utility and medical transfers.