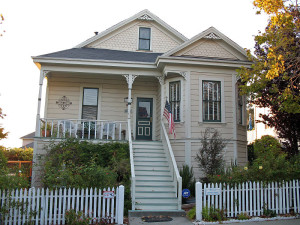 The time has arrived and it is finally time for you to move outside of your community in Pinole. Whether you are moving locally or anywhere else in the nation, Bay Area Movers can help. With the vast array of services they have to offer their customers, they can basically handle any type of move. Commercial moves and residential moves are the most common, along with local and long distance relocations. No matter what you need or expect, they will make sure they get the job done without any hassle or obstacles interfering.
How to Cut Moving Costs
After you sifted through countless cheap moving companies for a long distance relocation, you might be wondering how you can save some money. Try not to overspend on packing materials. Moving companies can offer state of the art packing supplies at a lower cost than what you would get buying from a store.
Many moving materials are easy to find such as newspaper and boxes, so be sure to make more of an effort in finding them before wasting money. Always label boxes with fragile items inside so that the movers can put them in a safe location inside of the moving truck. Forgetting to label boxes is one reason expensive losses can occur during a move.
Use linens and other soft materials to fill in spaces in the boxes or to wrap breakable items in. Some people even use old, lonely socks to stick their glasses in before packing. There are many ways to cut costs when it comes to the packing process. Of course, when it can be afforded, using the proper materials or even opting for full service packing through the mover, is suggested.