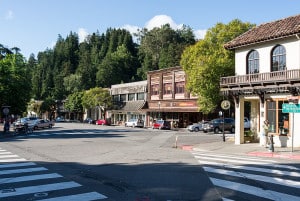 Finding the right moving company can be done by calling around to a few different companies and comparing quotes. Not all moving companies charge the same for their services, but there are reputable moving companies in Mill Valley that can provide great service for a fair price. If you are concerned about the safety of your items, make sure to read customer reviews online to get further insight on the company before signing a deal with them.
Different Types of Moves
Local Moves- When it comes to moving locally, you can expect to pay very little and the least amount of stress. Typically, moving companies will classify any move that takes an hour or two of driving time a local move.
Intrastate Moves- An intrastate move is longer than a local move, but it still a move within the same state. Making a few trips back and forth from your old home to your new home is possible with a smaller moving truck, but moving companies don't recommend this.
Interstate Moves- Moving to another state will cost more than local moves and intrastate moves and requires more planning. When moving out of state, you will more than likely not be able to make multiple trips between homes.
Consider Purchasing Full-Coverage
Reputable moving companies will offer different levels of insurance, but it is highly recommended that you select full-coverage when it comes to purchasing insurance. Most moving companies can offer standard insurance, but this is rarely enough to cover the full value of your items. In the event of an accident, you can expect the moving company to repay you for any losses if you purchased full-coverage.
Why You Should Take Advantage of Storage
Storage solutions can come in handy for people who are not quite ready to move into their new home, but want to get out of their current living situation. A customer can take advantage of storage for as long as they like, but they will have to pay a monthly fee. Storage facilities are quite secure and only those who are renting space are able to gain access behind the gates.