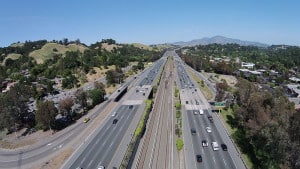 There are a lot of moving services to consider when you are ready to schedule a date with a moving company. Luckily, finding a mover nearby your place in Lafayette shouldn't be difficult. There are many Bay Area moving companies waiting for your call. Having a mover assist you in this process will allow you more time to get other things together and ready for the relocation.
If it is just a residential move that you are preparing for, finding services will be even simpler. Residential moves are perhaps more common than other moving types. Not to mention, on average an American moves five times throughout their life. Some people try to move on their own especially when it's residential. However, this will be more time consuming, stressful and often times, cost you more.
Save yourself the hassle and call a reputable moving company out the Bay Area. It will only make your life easier. Unless you add on other optional services such as full service packing, you will still have other things to focus on anyhow. It is suggested that the packing process begins at least five weeks prior to the moving date that is set. This is to give you plenty of time to prepare.
Packing Tips
Use the right materials. Assorted box sizes, packing tape, bubble wrap, newspaper, blankets, marker, and scissors.
Pack dishes and heavier items in small boxes.
Never over stuff a box.
Fill in empty space with newspaper, linens, foam sheets, bubble wrap, or packing peanuts.
Mark all boxes legibly with the room they are to go in.
Stack all boxes in the rooms they were packed in. Leave room for the movers to get in and out of the room safely.
Pack away electronics separately and put the cords and accessories in labeled bags. Tape the baggies to the electronic.