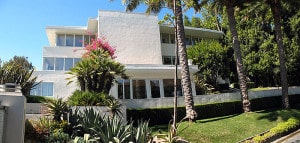 When it is necessary for you to move out of Hillsborough, you must consider all of the time and money spent if you conduct the relocation on your own. This is why many decide to hire a moving company from the Bay Area. You will benefit from having the free time and the extra money necessary to take care of other matters involved with the relocation process.
Moving Services Offered
Commercial
Residential
Student
Military
Local
International
Storage Solutions
Office Relocations
Full Service Packing
Insurance Coverage
Piano Moving
E-Crate Rental
Recycling
Furniture Liquidation
All of these moving services vary because specific moves will need different tools, equipment, more space and other things that some movers cannot provide. Some of the services are optional and can greatly benefit your move. Nevertheless, it is crucial that you pay mind to your budget and assume that there will be other expenses that need to be paid out during the moving process as well, such as tips for the movers.
Moving Day
Moving day can be quite chaotic especially if there is a lot to do yet. That is why it is wisest to have everything prepared and ready to go by the day the movers are expected to arrive. This can be done by having all boxes packed up and sealed. They should also be clearly labeled and stacked so that the movers have room to come in and grab everything without hesitation.
When it comes to children or pets, try to find someone to watch them on the day of the move. If they are running around, they or someone else could end up hurt. It is best that they aren't present at this time. Make sure that there is also somewhere for the truck to park. If they must park on the street or other form of city property, you will need to obtain a parking permit for them.