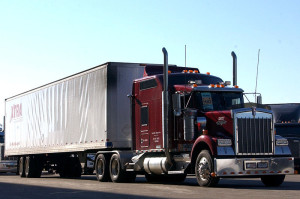 Whenever you are in need of relocation services, finding a mover within proximity of Hercules is often best. This will make it easier for you to focus on other matters in regards to the move, such as job transfers and children's schooling. The amount of stress relieved when you have a mover's help is tremendous. Otherwise, you will spend countless hours trying to get everything situated for the relocation.
It is recommended that you book a date with a mover at least two months ahead of time. That way, you can begin packing and preparing about five weeks in advance. The prepping for relocation is the key to a safe and secure move. All boxes must be packed properly and labeled clearly. Having the home clean and pathways cleared for the movers is also essential. Some people find it easiest to keep a to-do list in regards to the moving process to help them stay on top of everything and organized.
What Is the Best Way to Prepare for a Commercial Move?
Preparing for a commercial move is a little more detailed than preparing for a residential move. It is smart to begin preparing for such a large move well ahead of time. Create a plan and stick to it and make sure all of those involved are aware of the plan.
As a part of the planning, make sure that you keep your budget in mind. Planning around your budget is extremely important especially when it comes to your business. Adding on extra costs is always a possibility so make sure that you leave some leeway.
Start packing early. However, if you decide to purchase full service packing, then you won't have to worry about this process. If packing is something you intend to do on your own, make sure you have help, start immediately after scheduling a moving date, and have all of the right packaging supplies and tools. All large office pieces will more than likely need to be taken apart for the transport.