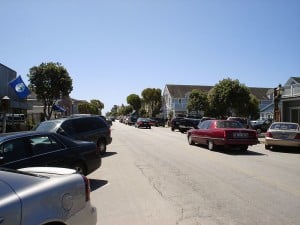 Moving out of Half Moon Bay is done better with the help of a moving company. This will free up your time and allow you to save money when you decide to get moving services. Otherwise, you will be left to find truck rentals, helping hands, and quite possibly spend more than necessary on the entire process. Not to mention, movers will have insurance coverage to protect all of your belongings. You won't have insurance on the property any other way, as homeowners insurance policies only cover belongings that are on the property they have listed.
Top Ten Reasons to Hire a Moving Company
They have insurance coverage
They offer specific moving services geared towards your needs
You will have more time to focus on other matters
You will save money
You won't have to scramble for help or a rental truck
They are trained professionals with the right training to conduct a move
They can work within your timeframe
They are approved by the BBB and have the proper licensing to conduct moves
They will handle your stuff with care and professionalism
Local movers are aware of the rules and laws of the city in which you live
There is no doubt about it, hiring movers to perform relocation is the wisest decision you can make. They will be of great help and be capable of doing things you can't. When an untrained person tries to conduct a move, it is likely that some stuff will end up damaged or lost. It is more difficult than you might believe to conduct a move on your own.