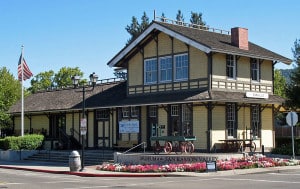 The time it takes to conduct a move can be greatly shortened if you decide to hire a mover nearby your Danville residence. Moving is never an easy feat, but with professionals helping you with the relocation, it will go along much smoother and faster. it is never a bad idea to hire a mover, especially a local mover. Some people believe it may not be within their means, this isn't exactly accurate. A lot of movers cost less than if you were to try and perform the move on your own.
Ask About Discounts, Sales and Promotions
A lot of moving companies will offer promotions, discounts and sales. When you call around asking about the companies and what they offer, don't forget to see if you qualify for any of the deals. A lot of the discounts are for people of all ages and backgrounds such as students or military personnel. Don't pass up the opportunity to qualify for such discounts if you believe you might be capable of benefiting from them.
You may notice that some movers offer seasonal promotions a couple times a year or with every off season. While it isn't suggested that you move in an off season, it could make the entire moving process much cheaper. Don't be afraid to ask questions or inquire about what the movers have to offer.
Insurance Coverage for Your Property
Since your homeowners or renters insurance won't cover your belongings while they are in the care of the movers, moving companies are required to offer insurance coverage. This will cover your belongings in case they are lost, stolen or harmed in the process of relocation during its travels with the movers. Whenever you think you are missing something or something ends up damaged, make sure you inform the driver or moving company.