Moving To or From Corte Madera
Corte Madera is a small town in Marin County, California. Historically, the city is known for providing redwood tree lumber during the building of San Francisco; Corte Madera fittingly translates to "Chop Wood' in Spanish.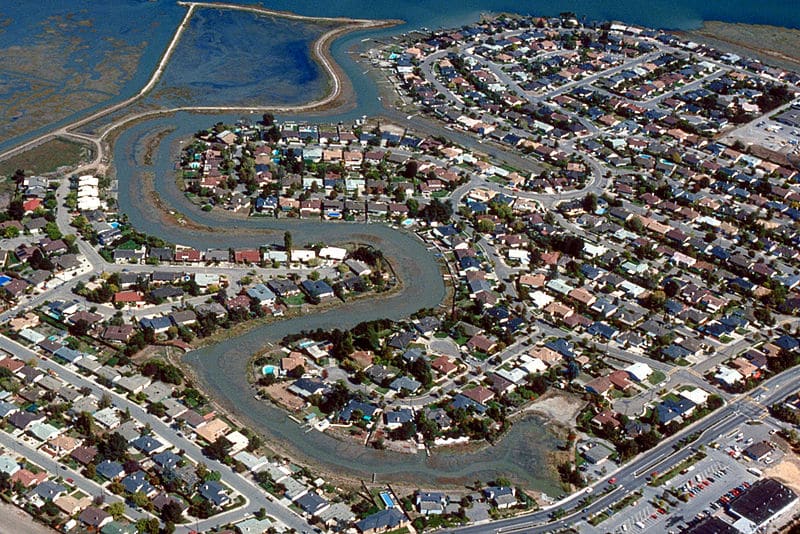 Why hire a professional mover?
There is no better way to conduct relocation than with the assistance of a local mover from the Bay Area. Find Corte Madera movers that offer all sorts of different services to better assist you during this process. They offer services for every moving type so that they can be equipped and ready for the move appropriately.
It is always smart to prepare for a move the best that you can. Make checklists and really stay on top of everything. Even create an inventory list so that you can make sure everything makes it to the new location. Have the house cleaned up and all of the boxes ready for the movers by moving day. Being organized is key through this entire process.
Bay Area Movers has been in the industry for more than 30 years and we happily service clients in the Corte Madera area with their moving needs. Whether residential or business-focused, we can help you move to or from Corte Madera quickly and efficiently without stress or worry.
---
Bay Area Movers can help you move your household goods nationwide. Call (408) 659-2190 to get a free, no obligation to buy price quote on interstate moving services.
---
Long-Distance Movers
Our professional moving team offers moving services state-to-state, and cross country. Any move that is more than 100 miles are charged a flat rate, or by weight.
Corte Madera has Federal Freeway 101 running right through the middle of it, making homes and businesses very accessible for our moving company. We'll arrive at your destination with all of the necessary supplies and equipment, and easily get you where you need to go.
Local Movers
If you're not leaving the city of Corte Madera, we suggest checking out the Ring Mountain Open Space Preserve, and The Village at Corte Madera. While you're doing that, we'll be taking care of your local move!
Clients can take advantage of all of the services we offer with our long-distance moves. This includes storage options, packing options, GPS tracking, and more. Our moving services will get your possessions wherever they need to go safely and securely.
Apartment Moving
The Parc Marin and the Preserve at Marin are just two of the amazing apartments located in Corte Madera. If you're moving in or out of an apartment in this area, we can help!
Moving large or bulky items can be tough in apartments, especially if you have a lot of stairs or tight hallways! Avoid the stress of this process, and let Bay Area Movers do the work. We'll use experienced movers and quality equipment to make sure everything comes in—or goes out—without any damage. You'll be on your way in no time!
Full-Service Moving
We believe that moving companies should always offer full-service moving options to their clients. This service allows even the busiest people to experience a stress-free move from start to finish.
Our Bay Area Movers team will collect your belongings, carefully pack them, and safely load them for relocation. We support you every step of the way so that you can focus on more important things. Your move will be over and done with before you know it!
Military Moves
With so many military men and women being relocated for work, we want to offer quality moving services that will help make the move easier.
We proudly offer military moves that including packing, loading, and even unloading of your possessions. We do this so that you can focus on more important things in life, without having to stress about the moving process. We're happy to do it!
Commercial Moving
Commercial property opportunities are always popping up in Corte Madera, so we offer moving services to help! With many years in the business, we've learned that some commercial moves require plenty of supplies, equipment, and movers to get the job done.
We'll assess your space, and figure out exactly what you need for an organized, efficient move. We'll even help with office takedown and reassembly, including relocating furniture, cubicles, office supplies, and more.
Office Moving
We know your business is important to you, and our office moving services prove that. We will help you at any stage of your relocation, making sure to keep your items safe and confidential when necessary.
Services we offer for your office include:
Cubicle takedown and reinstallation
Insurance Coverage
Complete office relocation
Packing supplies
International Moving
Sometimes, our business or residential moves take us far beyond the interstate. That being said, we want to help our clients make the most of their move.
Our agents have lots of experience with international moving, and we can help you properly prepare for this kind of relocation. That includes educating you about protocol, paperwork, customs expectations, and more. You'll even have an international relocation expert to consult from start to finish.
Furniture Moving
One of the hardest parts of a move is furniture relocation. Furniture is often heavy and awkward, and it can be dangerous to do on your own. At Bay Area Movers, we can take care of that!
Let us handle your furniture and bulky/heavy items without ever making a mess or causing damage. We'll get the best people for the job, and bring a truck that will hold everything safely.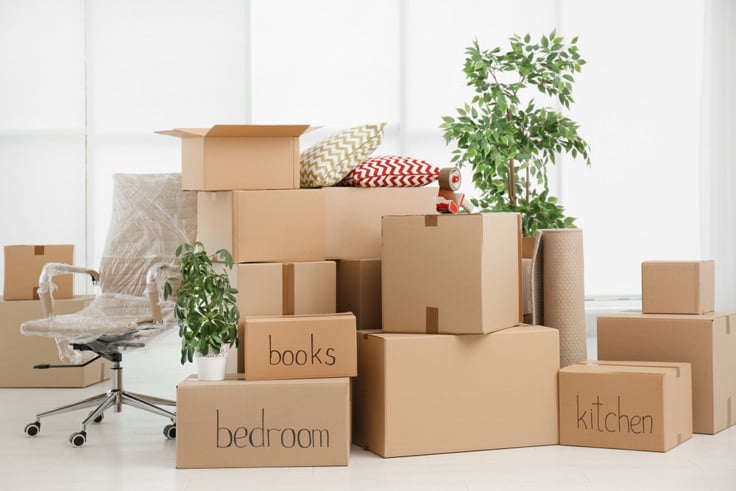 Small Moves
If you have a small move you need taken care of, consider it done. We have the movers and trucks for the job, even if you only have a few things to relocate.
No job is too big or too small for our team.
What Are small Moving Services?
Small moving services are designed to help move those with small apartments, dorms, studios, or in some cases, just some heavy furniture. These services include the right amount of movers and space to get the job done. If it is heavy furniture or a piano, the movers will be capable of taking the piece apart and reassembling it when it gets to its new home.
A small move doesn't cost nearly as much as other moving services. However, they can be more tedious. These moves are usually hard to maneuver through. Apartment hallways and small spaces make moving more difficult which is why it's best left to the movers under such circumstances.
The movers will be sure to bring dollies, ramps and rollers to the jobsite with them. They know what they will need to conduct a move in such a cramped area. Try to find them somewhere nearby the entrance or exit that they can park. If you have to, consult with the city or property owner for permission or a parking permit.
Shipping a Car
Relocating a vehicle? Say no more. At Bay Area Movers, we have the qualified hauling trucks and drivers to transport your wheels without a worry.
They'll only drive when it's absolutely safe, and they'll make sure to have your car keys in your hands as soon as you need them.
Cheap Movers in Corte Madera Near Me
Moving prices vary from company to company, but if you're looking for cheap movers in Corte Madera, you've found your solution! We're proud to offer competitive prices that will leave you feeling satisfied. Get in touch with us for a moving estimate!
How Much Does it Cost?
The moving quote you receive will depend on the specific services you require for your move. It will also depend on how far you're traveling, how much you have, and when you need everything done. We'll discuss your moving needs, and come up with a quote that you can feel great about!
MOVING COST & TIME EXAMPLES
To/From
2BR
4BR
Days
Corte Madera to Oakley
$1800-
$2210
$3360-
$4780
1 – 2
San José to Corte Madera
$1860-
$2280
$3490-
$4970
1 – 2
Corte Madera to Gilroy
$1910-
$2350
$3600-
$5140
1 – 2
LA to Corte Madera
$2470-
$3080
$4800-
$6920
2 – 4
Seattle to Corte Madera
$2880-
$3620
$5680-
$8240
3 – 5
Corte Madera to Denver
$3300-
$4160
$6570-
$9570
3 – 5
Corte Madera to Dallas
$3830-
$4850
$7700-
$11260
4 – 6
Memphis to Corte Madera
$4300-
$5460
$8700-
$12750
5 – 7
Corte Madera to Miami
$5080-
$6480
$10360-
$15230
7 – 9
Corte Madera to Boston
$5210-
$6660
$10660-
$15680
7 – 9
*Prices and times are estimated. They can vary depending on the season and the contents of the home. Prices do not include packing.
Estimated Weight (based on home size):
1BR=2600 lbs – 3900 lbs
2BR=3900 lbs – 5200 lbs
3BR=6500 lbs – 9100 lbs
4BR=9100 lbs – 14300 lbs
5BR=11700 lbs – 19500 lbs
Storage
If you're not ready for all of your items in Corte Madera, we have you covered. We are happy to offer storage facilities to all of our clients, no matter how big or small your haul is.
We'll keep all of your items safe and closeby, so we can drop them off whenever you're ready for them.