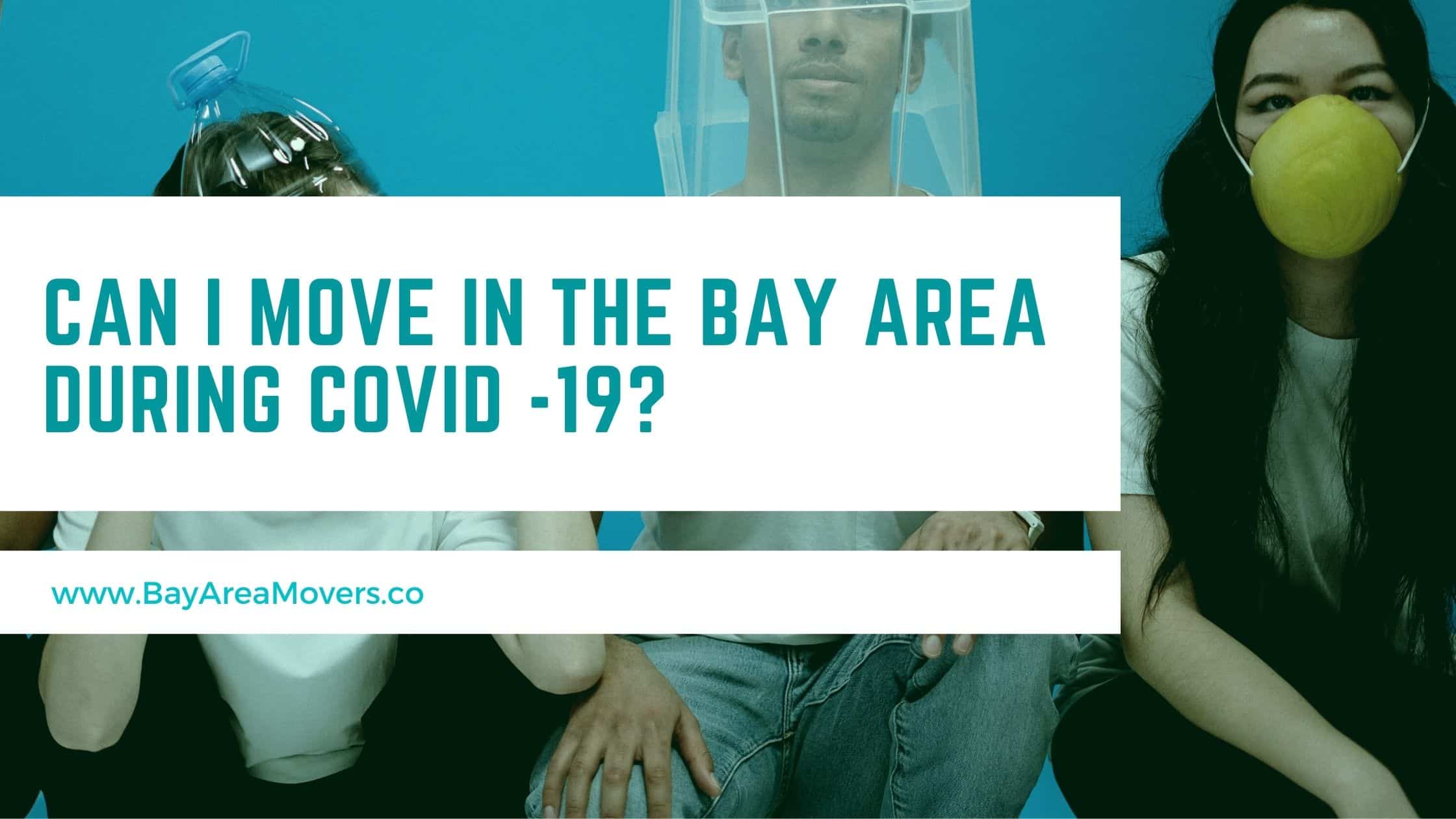 Bay Area Movers wants to ensure that your move into or out of the San Jose-San Francisco-Oakland area during the COVID-19 pandemic.  Without a doubt, this has been a very challenging time in US history.  During this time, our #1 priority is the health and safety of our clients as well as our employees.  Just know that we are here to help and support you, if you are scheduling a move during these times and feel that it's very important to share some vital information about moving in the Bay Area during the COVID-19 pandemic.
What has Bay Area Movers done to ensure your move will be conducted as safely as possible?
Our company is open for business and has kept operating during these difficult times in order to assist Bay Area residents and newcomers.  The following info will give you a better idea of what we've been doing in order to address the situation and keep our clients and employees safe at all times:
WE are following all CDC guidelines and precautions as well as pertinent information from local, state, and Federal authorities. We schedule routine meetings to keep our employees informed about actions and guidelines to ensure their safety as well as the safety of our clients.
WE check our team members daily and have sanitizers in every truck. Additionally, we've added gloves for further protection.
WE clean and disinfect our offices regularly and have established hand sanitizer stations throughout our facilities.
WE clean and sanitize our equipment and trucks every day to ensure our employee's and customer's safety.
WE have replaced in-home, in-person estimates with virtual ones. This enables our specialists to view your home with you in order to see all items that are being moved and to provide you with a more accurate estimate.
WE instruct our Bay Area Movers team to maintain social distancing requirements to ensure staying 6 feet apart from customers at all times.
For anyone that has been impacted by COVID-19, our thoughts are with you.  Our #1 priority is keeping you and our employees as safe as possible and to minimize the spread of the virus. We take all precautions and our teams of movers and packers are trained to handle everything carefully.
Is the Coronavirus driving people out of the Bay Area?
Bay Area Movers has noticed a spike in the number of families and individuals that have hired our company to help them move out of the area.  But despite this news, the Bay Area and especially San Francisco remains one of the most desirable areas in which to live and work.  If you're still planning on moving to the Bay Area we are here to help with your moving and relocation needs.
However, regardless of all the negativity surrounding the Coronavirus, here are some excellent reasons to consider moving in the Bay Area:
Great weather is common throughout most of the year
It's an excellent environment for raising a family
Many businesses are headquartered here, especially in the e-commerce, finance, and tech industries
The Bay Area has more parks per capita than every other major US city
There's an abundance of outdoor activities including cycling, hiking, and surfing
Various transportation options are available
You're close to world-class attractions such as Carmel, Monterey, Muir Woods, the Wine Country, and Yosemite National Park
The only downside to living in the Bay Area is the cost of living and the traffic. If you can manage that you can be sure you'll enjoy living here. And if you are still thinking about all the planning and packing, just let us know and we'll get it all done.
Have you found a moving company to help you with your Bay Area move?
If you haven't yet found the right moving team to help with your Bay Area relocation, consider contact Bay Area Movers to have a specialist conduct a virtual walk-through and provide a FREE estimate of your moving costs.  If you've already selected a moving company in the area to help you, be sure to inform them if you or a family member has been exposed to COVID-19.  This is because it takes 11 to 14 days for the symptoms develop when you've been exposed.
If you think that you or one of your family members has been exposed, consider rescheduling your move two or three weeks down the road to play it safe.  It will help everyone stay safe.