Moving To or From Burlingame
Burlingame is a beautiful city in San Mateo County, boasting a picturesque shoreline that brings in lots of water-loving visitors. Often referred to as "the city of trees", Burlingame is known for its high quality of life and impressive real estate market.
If you're moving to or from Burlingame, California, Bay Area Movers can help! With an extensive knowledge of the area, our professional movers can get you where you need to be, whenever you need to get there. With a range of services available, we offer a moving experience you won't soon forget.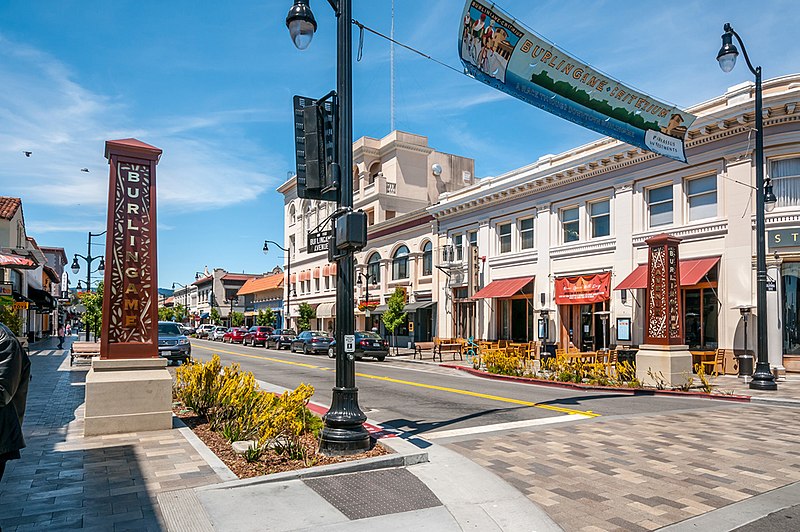 Make your move easier
Moving isn't something that many people look forward to. It is time consuming, tedious and costly. What most people don't realize is that hiring a mover will release most of the stress and even be less costly than if you were to conduct the relocation on your own. Luckily there are many options around your location in Burlingame. It's best to hire a local mover as they will understand the city laws and the routes to take to get to where they need to go.
---
Bay Area Movers can help you move your household goods nationwide. Call (408) 659-2190 to get a free, no obligation to buy price quote on interstate moving services.
---
Common services offered for relocation
• Office Relocation
• Small Moves
• Commercial Moves
• Residential Moves
• Heavy Furniture
• Full Service Packing
• Long Distance
• Local Moves
• Recycling Services
While some movers only offer a small range of services, others will offer a larger selection. They want to make sure that they can address the needs of all their clients by offering them services that suit their exact moving type better. For instance, full service packing is an optional service that tends to appeal to those who can't fulfill or wish not to fulfill the packing process. It is a wonderful service that can greatly help those with very little time to dedicate towards the move.
Long Distance Movers
With four main highways passing through Burlingame, we can get you in or out of the city quickly and efficiently. Whether you need to head towards Interstate 280 or to San Francisco, we've got the equipment and team to make it happen.
At Bay Area Movers, we'll transport your things a few kilometers down the interstate, or we'll travel with you cross country! To make sure things go smoothly, you can enjoy helpful storage options, and even utilize our tracking services to keep an eye on your items.
Local Movers
Burlingame boasts a wide range of amazing neighborhoods, including Burlingame Gardens, Burlingame Gate, Easton Addition, and Oak Grove Manor.
If you're only moving a few streets over, we can understand the attraction! At Bay Area Movers, we're happy to offer all of the same services for local moves as we offer for long-distance moves.
Take advantage of our packing and loading services, or simply utilize our quality moving supplies! No matter what you need from us, we can help with your local, residential move in Burlingame.
Apartment Moving
Our moving services at Bay Area Movers cater to every home and business. That being said, we have apartment moving services to help you relocate more easily.
Apartments in the Burlingame area can be tricky when it comes to maneuvering furniture and larger items. Avoid the struggle of it all and leave it to us! Whether you're on the top floor or the basement floor, we have the equipment to get everything in or out safely.
Full-Service Moving
Some moving companies only offer a short list of services. At Bay Area Movers, however, we are capable of assisting you from start to finish!
Let us know what you need from us, and we'll help you during whatever stages you require. Do you need help packing? Loading your items? Just transportation? Our qualified staff is able to help you every step of the way. Just let us know what aspects you need assistance with, and we'll be there.
Military Moves
California is home to 9 army bases and 16 naval bases, so it's common for military personnel to need moving assistance in this area. Bay Area Movers are pleased to assist in military moves, both in the larger California cities and smaller towns like Burlingame.
We'll take care of every stage of your move, including packing up your items, loading them up, and transporting them. Regardless of whether you're moving cities or traveling state to state, we're proud to help military personnel make the most of their relocation.
Commercial Moving
Burlingame's businesses are an integral part of the community; businesses can be found up and down the city's shoreline, and new ones are popping up all of the time.
That being said, if you need to perform a commercial move to or from Burlingame, Bay Area Movers can help! We have the team and the equipment to get your business moving, no matter how big or small it is.
We'll even help with taking down office furniture and equipment and help you set up again in your new location. We know your business is important to you, so we treat every file, cubicle, and cabinet with the utmost care and attention.
Office Moving
Similar to commercial moving, office moving often requires a larger moving team and a lot more equipment. At Bay Area Movers, we'll assess your office's moving needs, and provide you as many supplies, movers, and trucks as you need.
You'll be back in business in no time.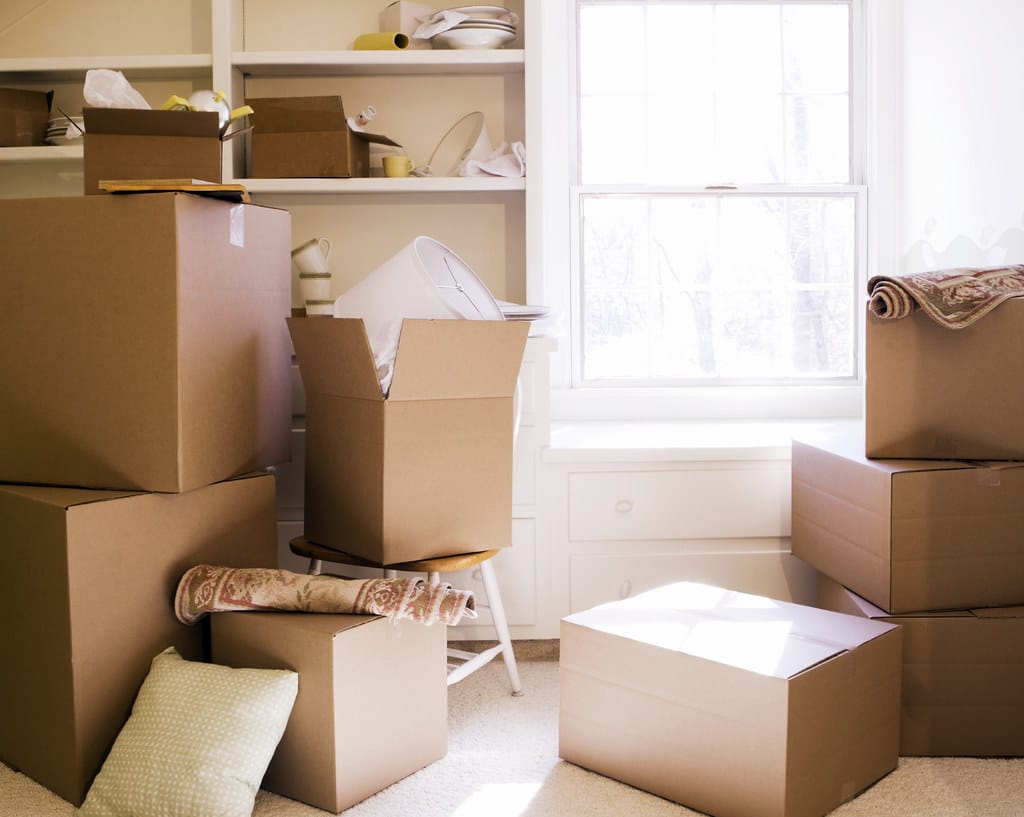 International Moving
Are you making the trip to Burlingame from across the pond? We can help with that. At Bay Area Movers, we provide all of the information you need to know about relocating internationally.
We'll help you figure out customs requirements, necessary paperwork, and pricing for your items. At the end of the day, you'll be able to rest easy knowing your things will make it safely to their destination without a hitch.
Furniture Moving
Burlingame has a handful of furniture stores in the downtown area; however, if you've already got your own furniture, we can help you move it!
Moving furniture can be difficult, awkward, and unsafe on your own, but our team of qualified movers can do it without a sweat. We have the proper equipment and supplies to keep furniture safe, regardless of how large or oddly-shaped it is. We'll pack it up, and even unload it for you in the room of your choosing.
Small Moves
Burlingame boasts a number of amazing attractions, including the Shorebird Sanctuary, and the Burlingame Museum of Pez Memorabilia! With so much to see and do, we don't blame you if you're not traveling very far.
We can help with your small moves, whether you're going across town or down the street. You'll be able to enjoy all of the services we offer, including packing, loading, shipping, and transporting your things. This move will be a breeze!
Insurance packages
Insurance packages are usually offered by every mover in the Bay Area. To prove their legitimacy and trustworthiness, it is important that they offer coverage to their customers. It will assure them that the company only has the objective of getting your belongings safe from one destination to the next.
Before you send your belongings off with the mover, make sure you created a list of inventory. This will help greatly. A list of inventory will help you to keep track of all your property as it is the midst of relocation. Then, as it arrives at its new home, take a box count and makes sure everything is there. Look over it all and if you notice anything is missing or damaged, inform the movers right away.
Shipping a Car
If you need an additional vehicle transported during your move, then the Bay Area Movers are here to help. We'll pick up your vehicle, or you can drop it off at a designated date.
We'll safely load it onto one of our haulers, and a qualified driver will get it where it needs to go. If you want to know where your vehicle is at all times, we offer a tracking option to keep you in the loop.
Cheap Movers in Burlingame Near Me
If you're searching for cheap movers in Burlingame near me, than Bay Area Movers can help. Our team is proud to offer quality services, at prices that you can feel good about. Get in touch with us about a moving quote, and we'll discuss what your move requires.
How Much Does it Cost?
After hearing about the ins and outs of your move, we'll be able to hone in on the services that will work best for you. We're confident that you'll get a moving estimate you're happy with …and we guarantee that number will never change.
MOVING COST & TIME EXAMPLES
To/From
2BR
4BR
Days
Brisbane to Concord
$1740-
$2130
$3240-
$4600
1 – 2
Brisbane to San José
$1800-
$2210
$3366-
$4790
1 – 2
Santa Rosa to Brisbane
$1800-
$2210
$3360-
$4780
1 – 2
Las Vegas to Brisbane
$2500-
$3130
$4860-
$7020
2 – 4
Brisbane to Phoenix
$2860-
$3590
$5620-
$8150
3 – 5
Brisbane to Houston
$4050-
$5140
$8160-
$11940
5 – 7
Chicago to Brisbane
$4310-
$5480
$8730-
$12790
5 – 7
Atlanta to Brisbane
$4620-
$5890
$9390-
$13780
6 – 8
Brisbane to Jacksonville
$4830-
$6160
$9840-
$14450
6 – 8
Brisbane to Boston
$5210-
$6660
$10660-
$15680
7 – 9
*Prices and times are estimated. They can vary depending on the season and the contents of the home. Prices do not include packing.
Estimated Weight (based on home size):
1BR=2600 lbs – 3900 lbs
2BR=3900 lbs – 5200 lbs
3BR=6500 lbs – 9100 lbs
4BR=9100 lbs – 14300 lbs
5BR=11700 lbs – 19500 lbs
Storage
Not all moves can be done in one go. That being said, Bay Area Movers offer storage options for your move to or from Burlingame. This option is often helpful for people who are traveling internationally, or for people who are downsizing.
This way, you can keep items safe and protected until you're ready for them. We'll help you load them all up, and bring them to their final destination.