Moving To or From Brisbane
Brisbane is a small city in California, located in the northern part of San Mateo County. The population of this quiet area has barely peaked 5,000, and the people who live there enjoy a slower, quieter lifestyle.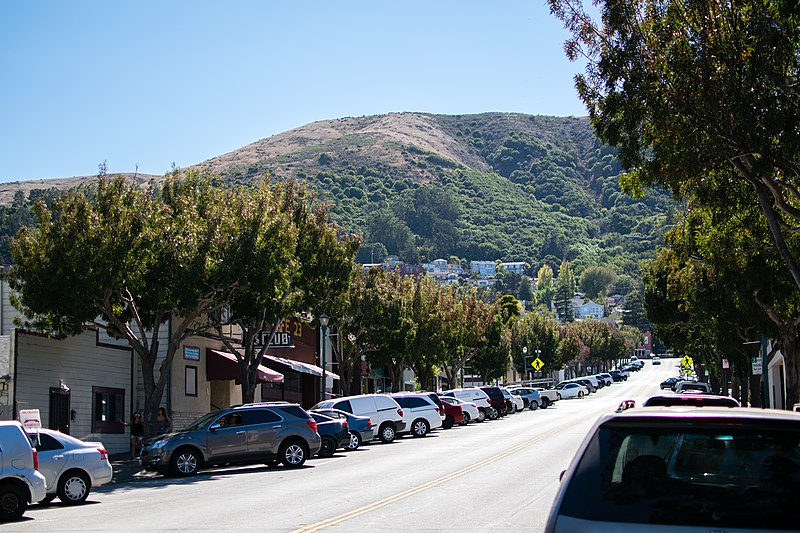 Finding a mover
Relocating across the nation to a place unfamiliar can be very trying. Don't make matters more difficult by trying to conduct a long distance move on your own. There are plenty of reliable long distance movers in the Bay Area nearby your home in Brisbane. These movers only have one goal and that is to get your belongings safely relocated to their new location.
As professionals, the movers will cautiously load all of your belongings onto the truck. They will make sure that all large furniture or bulky items are taken apart if necessary and then reassembled when they arrive at their destination. During the transport, you can view the progress of the trip through tracking services offered by the moving company.
If you're planning on moving to or from Brisbane, you'll want to work with experienced movers that know the city well. Bay Area Movers has been helping people in Brisbane for more than 30 years, and they're prepared to get you where you need to go.
---
Bay Area Movers can help you move your household goods nationwide. Call (408) 659-2190 to get a free, no obligation to buy price quote on interstate moving services.
---
How to pack properly
Packing is one of the most detailed and time consuming parts of a move. After you book a date with the mover, begin packing right away. It is best to pack up room by room, leaving all of the essentials or daily use items for last. Leave everything you pack in the rooms that they were packed up in and keep the boxes stacked neatly against the walls to give the movers room when they finally arrive.
Make sure that you do not over pack boxes. Having an assorted variety of box sizes will help greatly. Use smaller boxes for heavier items such as dishes and kitchenware. If the movers feel that a box has not been adequately packed, they may repack it. They don't want to be at fault for damaged items.
As you pack away your belongings, make sure that you use packing peanuts, foam sheets, bubble wrap and newspaper to fill in any open space. This will prevent the items from rubbing together and getting knocked around during the moving process. Label each box with the room they are to go in. Use a permanent marker to prevent it from smearing.
Long Distance Movers
Bay Area Movers are pleased to offer state-to-state transportation for your next move. In the case that you need to travel more than 100 miles, we'll quote you a flat rate, or charge by weight.
There won't ever be any surprises when you travel cross country with us. We'll head in or out of Brisbane via the city's main road, Bayshore Boulevard, and from there it's up to you where the final destination lies. Whether we travel on country roads or the busy interstate, your items are safe with us.
Local Movers
Sticking around Brisbane? We don't blame you! With beautiful spots like San Bruno Mountain and Quarry Road Park, we can understand why you'd want to stay put. That being said, we can help with moving services that are keeping you local.
Whether you're moving neighborhoods from The Ridge to Landmark or looking to head right into downtown Brisbane, our professional moving team will get you and all of your things where they need to be.
Apartment Moving
Brisbane has a wide range of apartment buildings right in the downtown core, where residents can enjoy the farmer's market, outdoor patios, and live music. If you're ready to move, we can help!
At Bay Area Movers, we know that apartments can make for a tricky move. Fortunately, our staff has the experience and supplies to get all of your possessions in (or out!) without a hitch. We'll properly pad all working areas, and safely remove your things without causing any damage. You'll be on the move in no time.
Full-Service Moving
We know that life can get busy. With more than two million people in Brisbane, there is always somewhere to go and someone to meet. With that in mind, we offer a full-service moving option to help!
This service can be customized to your needs. Need help with packing? We can do that. Looking for someone to simply transport your items? We do that too! You let us know where you need help, and we'll be there.
Military Moves
We are proud to support all men and women who have or who are currently serving their country. If you need to move to or from Brisbane for your military work, we're glad to lend a hand.
We'll help with packing, loading, transporting, and even unloading! We want to ensure that your moving experience is simple and stress-free, so you can focus on the things that really matter.
Commercial Moving
There are more than 1,100 businesses in Brisbane, California, and we're happy to serve them all! Bay Area Movers offer commercial moving services for your business, no matter how big or small.
We'll work with you to figure out how many movers you need, and what kind of equipment will be necessary. We'll happily take down your office space for you, and even build it back up in its new location. Depending on the help you require, we'll make sure we have enough boxes, dollies, ramps, and trucks to get all of your things from A to B safely.
Office Moving
Similar to commercial moving, we recognize that office moves sometimes need more workers and supplies than residential moves.
That being said, we'll assess the size of your office, as well as your personal preferences for the move. That way, we can get your office safely packed and relocated without a hitch. You'll be back in business in no time!
International Moving
If your move is taking you much further than you ever imagined, you've got a team to help you. At Bay Area Movers, we offer full services for international moving, to ensure your items make it safely to their final destination.
Unlike other moving companies, our international relocation experts will work with you to prepare you for this long travel. That includes making sure you've filled out all the right forms and connecting you with an international account facilitator to keep in touch with you from start to finish.
Furniture Moving
Moving furniture in Brisbane? We've got you covered. Furniture can be big, bulky, and awkward to move. Not to mention, it can also be unsafe!
Our team of experts is qualified to pack up your furniture safely and we'll happily remove it from your home or business without a scratch. No matter the size or shape of the item, we have the supplies and equipment to load it, transport it, and unload it again. You'll never have to lift a finger!
Small Moves
Small moves in Brisbane are common since it's already a fairly small town to begin with. If you aren't traveling very far, we can still help!
Whether you're moving two kilometers or two hundred, we still offer all of the same services to make your relocation a breeze. This includes heavy item moving, packing, transporting, and unloading. Need to move quickly? Even with a short time-frame, we have the team to make it happen.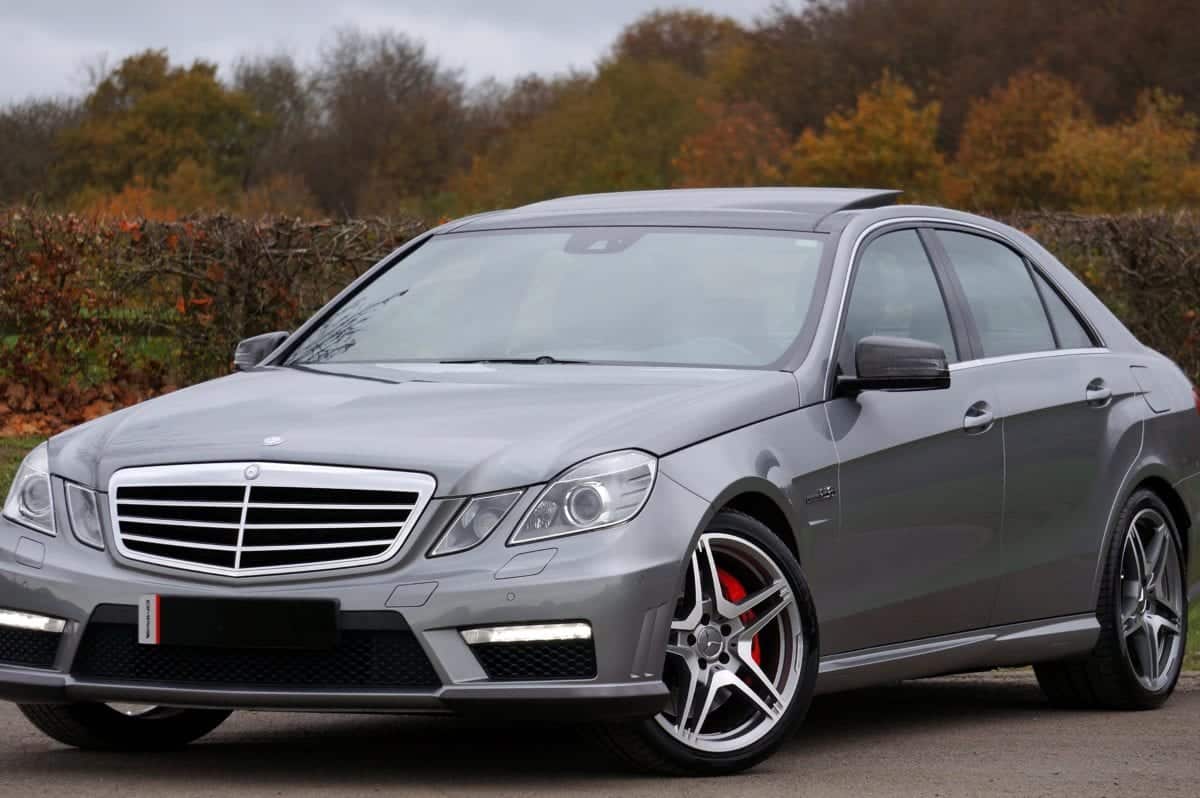 Shipping a Car
Trying to figure out how to move with multiple cars? We have the answer! At Bay Area Movers, we offer car shipping services both state to state and internationally.
Depending on what works for you, you can either drop off your vehicle, or we'll pick it up. We'll transport your vehicle safely on a hauler, and we'll only drive during safe weather conditions. Feeling anxious? We're happy to offer tracking services to keep you in the loop.
Cheap Movers in Brisbane Near Me
If you're searching for "cheap movers in Brisbane near me", the Bay Area Movers can help. We offer affordable moving options that reflect the quality of our services.
We can work together to figure out exactly what your moving needs are. We're confident that you'll walk away feeling great about your choice, and happy with the quote we've come to.
How Much Does it Cost?
At Bay Area Movers, we're happy to offer a moving estimate to anyone moving to or from Brisbane. Our prices reflect the quality of our work and the years of experience that we can offer.
If you want to know how much our services will cost, feel free to get in touch with us for a moving quote. We'll figure out exactly what your move requires, and what options will make the process easiest for you.
MOVING COST & TIME EXAMPLES
To/From
2BR
4BR
Days
Brisbane to Concord
$1740-
$2130
$3240-
$4600
1 – 2
Brisbane to San José
$1800-
$2210
$3366-
$4790
1 – 2
Santa Rosa to Brisbane
$1800-
$2210
$3360-
$4780
1 – 2
Las Vegas to Brisbane
$2500-
$3130
$4860-
$7020
2 – 4
Brisbane to Phoenix
$2860-
$3590
$5620-
$8150
3 – 5
Brisbane to Houston
$4050-
$5140
$8160-
$11940
5 – 7
Chicago to Brisbane
$4310-
$5480
$8730-
$12790
5 – 7
Atlanta to Brisbane
$4620-
$5890
$9390-
$13780
6 – 8
Brisbane to Jacksonville
$4830-
$6160
$9840-
$14450
6 – 8
Brisbane to Boston
$5210-
$6660
$10660-
$15680
7 – 9
*Prices and times are estimated. They can vary depending on the season and the contents of the home. Prices do not include packing.
Estimated Weight (based on home size):
1BR=2600 lbs – 3900 lbs
2BR=3900 lbs – 5200 lbs
3BR=6500 lbs – 9100 lbs
4BR=9100 lbs – 14300 lbs
5BR=11700 lbs – 19500 lbs
Storage
Storage can be a key component of a successful move. People often need a place for their things while they relocate, or because they're downsizing. In many cases, our clients need a safe place for their things to stay.
Fortunately, we offer storage in a variety of locations; we are happy to store your items from Brisbane while you get settled. When you're ready for them, we'll even load and transport them to their final destination.