Moving to or From Brentwood, California
Brentwood California knew humble beginnings in the late 19th century; it was known for its successful farms, as well as its bounty of cherries and peaches.
As time has gone on, Brentwood has become a popular destination for new residents, experiencing a population increase of 21% between 2010 and 2016. If you're thinking about moving to or from Brentwood, California, you are certainly not alone!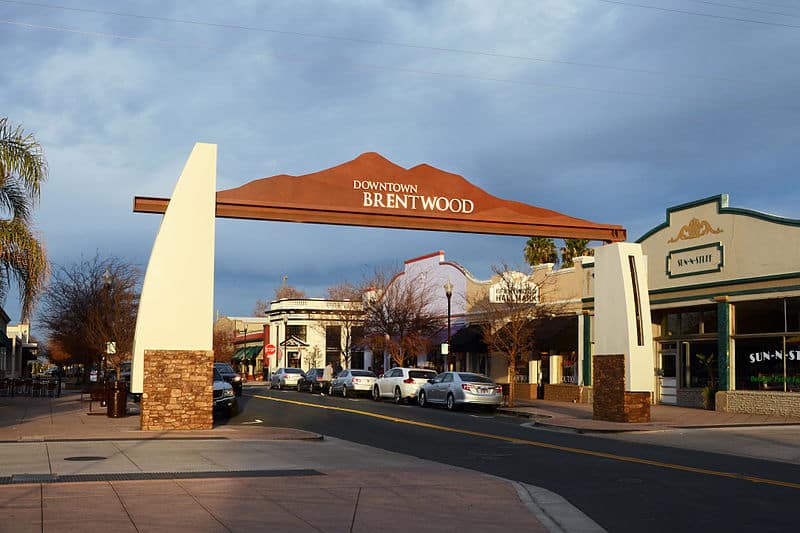 Hire a reliable company
Getting out of Brentwood and moving to a new location might now have been something you desired or planned. Nevertheless, relocations are common among all of us and fortunately, there are many great moving companies in the Bay Area to assist you with an easy move. Allowing professionals to handle the relocation will only make the entire process less stressful on you while assuring the safety of your property.
Insurance coverage is offered through all reliable movers. Considering that your own insurance policies won't cover your property while it is in transit, it is crucial that you opt in for such coverage. Even though it is unlikely that anything will happen to your property while in the care of skilled movers, it is best to assure the security of your possessions. If something ends up lost or broken, it will be repaired or replaced through the movers' coverage.
---
Bay Area Movers can help you move your household goods nationwide. Call (408) 659-2190 to get a free, no obligation to buy price quote on interstate moving services.
---
Services we offer
To make your move hassle-free, Bay Area Movers are here to help. We service all of Brentwood city, and we want to help you next!
Depending on your needs, we offer a selection of moving services to assist you better. Below are the main services we offer:
Packing and unpacking services
One of the many perks that movers offer is full packing and unpacking services. These services are optional but tend to be of great assistance. Packing is perhaps the most tedious part of the entire moving process. It takes time which can be hard to find in the midst of your daily routine and other matters going on. While packing and unpacking services cost a bit more they may very well be worth it if you have no time to dedicate to packing up.
When you hire the movers for packing services, you are hiring a team of professionals who will delicately handle your property. Using all of the right packing materials and tools, they will pack away everything on the property that is to be relocated. Any bulky furniture or large items can be taken apart for the relocation and reassembled when they make it to their new home. The movers will be trained to handle all scenarios. Everything will be kept neat and organized throughout the process.
Local Movers
Local moves, whether they are residential or commercial, are just as important to us as long-distance moves. We offer full service moves, packing solutions, transportation vehicles and more!
Our team of professional staff will ensure that your possessions are properly packaged with all of the best supplies, and we'll use top-of-the-line equipment to get everything safely from A to B.
Apartment Moving
No home is too difficult for us to work with. With more than 30 years of experience moving people in and out of different spaces, we've got apartment moving down to a science.
At Bay Area Movers, our fully-insured staff will move your possessions safely from your apartment to the moving truck. We'll use the proper safety equipment and protocols to make sure the move is stress and damage-free.
Long-Distance Movers
Moving long distance to or from Brentwood? We've got you covered. Bay Area Movers service cities in the California state, but that doesn't mean our services stop there.
With long-distance moves, we're happy to help you go state to state, cross country, or just further along the interstate. Our services include:
Full serving moves
Packing supplies
Teardown and reassembly of commercial spaces
Car shipping
Full insurance coverage
GPS tracking
…and more

Full Service Moving
We know you'd rather be exploring the Brentwood Farmers Market or checking out the Campos Family Vineyards, which is why we offer full service moving!
This moving option allows our clients to take a back seat in the process; we'll pack your things for you, with the utmost care and respect. We'll then load everything up and transport it where it needs to go.
Without hardly lifting a finger, your move will complete! Forget all of the prepping, packing, and loading and let us take care of your move from start to finish!
Military Moves
Moving to or from Brentwood to serve in the military? Then you'll want a moving company that can take care of all the little details.
We're happy to assist the men and women who serve our country, and we'll do so with expert care of professionalism.
Commercial Moving
We understand that commercial moving needs to be a careful and organized process. At Bay Area Movers, we'll happily asses your commercial moving needs, and bring in the best equipment for the job.
Services include:
Office takedown and reassembly
Office furniture packing, loading and transporting
Quick, efficient relocation
Organized move that keeps things in order
Office Moving
Like commercial moving needs, office moves can also be large and complicated. Fortunately, we've got expert staff who know how to relocate your office in an organized and timely manner.
We'll provide all of the proper equipment and trucks needed, as well as additional supplies should you need them. These include ramps, dollies, packing boxes, bubble wrap, and more.
With our help, you can have your office up and running again in no time!
International Moving
Some moving companies do not offer international moving support, but Bay Area Movers are prepared to help their clients in every situation.
That being said, we'll stay in contact with you in the days leading up to your move, and prepare you to the best of our ability.
This includes providing packing checklists, informing you about custom expectations, as well as keeping you in-the-know about foreign important policies. Doing so will ensure that you pack everything properly, and that all of your things will make their way safely to your new location.
Furniture Moving
Furniture moving in or out of Brentwood, California is a snap with our expert movers!
Our teams will assess your furniture needs, and bring along all of the required tools and supplies to protect your items properly. We'll load and transport them as well, making sure to keep your home and your furniture free of dents, scratches, and holes!
You'll be glad you did!
Small Moves
We see every move as an opportunity to serve our community. If you're doing a small move in Brentwood, we're happy to supply everything you'll need.
Whether you need help packing, loading, or transporting, we've got a team that's ready!
Shipping a Car
We don't just move couches and dressers. In fact, Bay Area Movers serve the Brentwood community for their car-moving needs as well!
We're fully-insured to load and transport your car anywhere in the country. Rest easy knowing that your vehicle is in good hands and on its way to you!
Storage
The needs of our clients always differ. While some need us to move their belongings, others just need somewhere to store it all!
With that in mind, we offer safe, secure storage units to all of our clients. Your items will stay dry and protected until you need them again.
Cheap Movers in Brentwood Near Me
At Bay Area Movers, we take pride in offering experience, quality, and fair prices. If you are looking for cheap movers in Brentwood, our team is happy to assess your moving needs and provide you with a moving quote.
How Much Does it Cost?
If you'd like a moving estimate for your specific needs, get in touch with us and we'd be happy to help!
Depending on the services you need, prices will vary. When we come to a final number, you can be sure that you won't be asked to pay a penny more! With 30 years of experience in the business, we're confident that we will far exceed all of your expectations!
Moving Cost & Time Examples
To/From
2BR
4BR
Days
Brentwood to San Fran
$1800-
$2210
$3370-
$4790
1 – 2
San José to Brentwood
$1800-
$2210
$3370-
$4790
1 – 2
Brentwood to Oakland
$1740-
$2130
$3240-
$4600
1 – 2
Seattle to Brentwood
$2620-
$3280
$5120-
$7400
2 – 4
Brentwood to Portland
$2670-
$3350
$5230-
$7580
2 – 4
Brentwood to Seattle
$2880-
$3620
$5680-
$8240
3 – 5
Brentwood to Denver
$3230-
$4070
$6420-
$9340
3 – 5
Brentwood to Dallas
$3830-
$4850
$7700-
$11260
4 – 6
Philadelphia to Brentwood
$4980-
$6350
$10150-
$14920
7 – 9
New York to Brentwood
$5200-
$6640
$10650-
$15680
7 – 9
*Prices and times are estimated. They can vary depending on the season and the contents of the home. Prices do not include packing.
Estimated Weight (based on home size):
1BR=2600 lbs – 3900 lbs
2BR=3900 lbs – 5200 lbs
3BR=6500 lbs – 9100 lbs
4BR=9100 lbs – 14300 lbs
5BR=11700 lbs – 19500 lbs