Moving to or From Berkeley, California
Allowing yourself to get stressed over relocation is only going to make life harder and complicate the moving process even more. Before you begin to allow such stress into your life, consider hiring a moving company near your residence in Berkeley. Allow the people with the proper tools, training, and experience to conduct the move. It will only make it easier for everyone. It is also much safer for the condition of your belongings.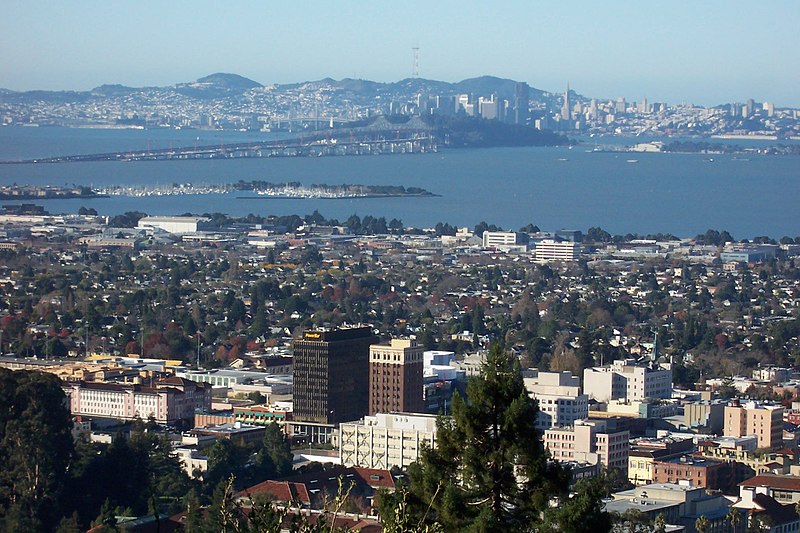 Getting the house ready for a move
In the weeks leading up to a move, it is always a good idea to start getting your home situated and ready. Start by packing up all of your possessions after you schedule the moving date with the company. Have all of the right packing materials to make the job easier and to securely pack away everything so that it isn't harmed in the relocation process. Leave the boxes in the room they were packed in and pack up one room at a time.
When most of the packing is done with the exception of the essentials being left out for now, start cleaning up the place. Leave plenty of space for the movers to get around while they load up your belongings on the scheduled relocation date. You must make sure there is adequate space for them to park the truck as well. If they must park on city property, make sure you get a permit from Berkeley before the movers arrive.
On the day of the move, get the driver's contact information. It is always wise to have their phone number handy just in case you need it. Most of the movers around the Bay Area have tracking services so you can always check on the progress of the relocation. If you happened to have created an inventory list, compare it with that of the mover's before they take off on their journey to the new location.
---
Bay Area Movers can help you move your household goods nationwide. Call (408) 659-2190 to get a free, no obligation to buy price quote on interstate moving services.
---
Services we offer
The city of Berkeley sits on the east shore of San Francisco Bay, boasting gorgeous architecture, amazing schools, and lively communities.
Whether you're moving to or from Berkeley, California, we trust that your stay has or will be unforgettable! First things first though: Who is helping you with your move?
At Bay Area Movers, we have serviced Berkeley and the surrounding areas for more than 30 years. We'd love to put our team to work for you, getting you and your most prized possessions where they need to be!
Thinking of using our moving services for your needs? Check out what we offer below!
Commercial Moving
The buzzing city of Berkeley sees new commercial developments all the time. If you're going to be next, let us handle all of the heavy work!
Our experienced staff will discuss your commercial moving needs, and provide you with all of the hands, supplies, and equipment you need to relocate swiftly and efficiently.
Services can include:
Office furniture packing, loading, and moving
Quality packing supplies including boxes, tape, bubble wrap, labels, etc.
Entire takedown and reassembly of office desks, cubicles, etc.
Office relocation in the manner you specify
Additional equipment for larger spaces, including ramps, dollies, and boxes
Organized packing approaches so you can relocate easily
Storage options
Office Moving
Similar to commercial moving, we know that you want your business to be back up and running quickly.That's why we offer all of the tools and equipment necessary to get the job done in a timely manner. We're fully-insured to transport all of your office's possessions, and we'll get you packed up and re-organized in as little as a day.
Military Moves
If you're being relocated to or from Berkeley for military purposes, we want to help. Our professional staff can take care of the main move itself, or we can do all of the work from start to finish.
Need someone to pack up your things? We can do that for you! With a plethora of moving options for you to consider, we can assure you it will be a hassle-free, enjoyable experience.
Small Moves
If your move doesn't require a lot of hands or equipment, we'd still like to do business with you! We can work together to decide how much help you need, and what size moving truck would work best.
Furniture Moving
Moving furniture can be difficult, awkward, and dangerous to your walls! If you're moving furniture in Berkeley, let our qualified staff take the lead.
We'll wrap up valuables so they're protected, and move large items onto the truck without a scrape or bump. Need a place for the furniture to go? Consider using our storage spaces! No matter the size or time frame, we've got something for you.
Shipping a Car
Moving state to state or cross country? Perhaps you need a vehicle shipped along the interstate!
If your kids are extra lucky, maybe you'll even be moving a car for them to enjoy at the University of California, Berkeley?
That's no problem for our fully-insured team. We'll take your vehicle off your hands, and load it onto a haul for transporting. Trust us when we say, we know what your car means to you. You'll get it back in one piece, at a specified drop-off that works for you.
Storage
Not ready to move your furniture from point A to point B? How about a point C then!
At Bay Area Movers, we're happy to provide a full storage service for our clients. Choose from a variety of storage sizes and spaces; you can rest easy knowing your items will be protected until you come back for them.
Local Movers
Local moves are just as important to us as long-distance ones. Whether you're relocating from the Elmwood District to the Lorin District, or from the Gilman District to Fourth Street, we're here to help!
All of the services available for long-distance moves are also available for local ones. These include:
Full service moves
Packing supplies, if requested
GPS tracking of our vehicles
Fully-insured moves
Loading and unloading
Apartment Moving
Moving in our out of an apartment in Berkeley can be a tricky thing, especially if you get billed for the accidental holes left in the hallway! Leave the moving to us, and you can rest easy!
With more than three decades of experience, our staff know a thing or two about maneuvering furniture smartly and safely. We'll use the best tools and equipment for the job, and you'll never have to worry about damages to your possessions, or that awkward staircase.
Long Distance Movers
Seeking a long distance mover in Berkeley? The Bay Area Movers are at your service!
Whether your long-distance move is residential or commercial, we've got the equipment and staff qualified for the job.
We'll carefully transport all of your things in our fully-insured vehicles, and we'll even provide you with GPS tracking to keep you in the know. Consider using our full service option to make things even easier!
Full Service Moving
Who wants to worry about moving when they could be visiting the Sather Tower, exploring the Berkeley Marina or getting lost at the Tilden national park?
Give us the go-ahead, and we'll put our full service move into action!
With this service, our team will carefully and respectfully prep, package, and pack your belongings, and then safely load them onto our moving trucks. From there, we'll transport them to your new location, leaving you with the job of deciding where everything goes! From start to finish, we'll utilize the best equipment and supplies, and treat your things as if they were our own.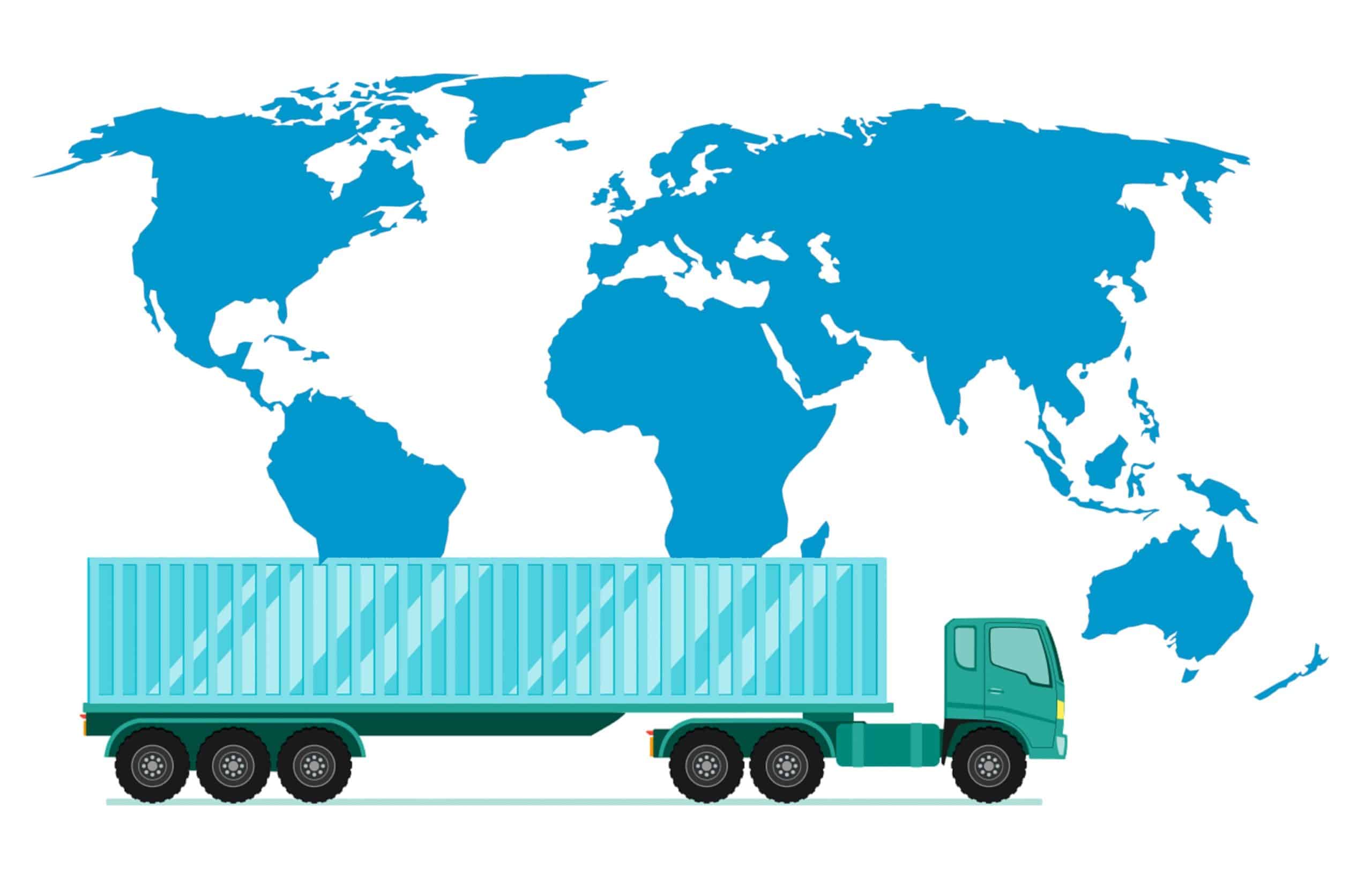 International Moving
Experience a stress-free, international move to or from Berkeley with our qualified staff.
We'll provide you with everything you need to know and do prior to your move, as well as what you can expect when it comes to customs preparation and foreign import policies.
While some moving companies don't offer international moving, we want all of our clients to know that they can rely on us no matter where they go.
Cheap Movers in Berkeley Near Me
With years in the business, we've learned what customers value most. That's experience, service, and affordable prices.
If you're looking for cheap movers in Berkeley, get in touch with us today for a fair moving quote.
How Much Does it Cost?
All of our services require various levels of time and effort. That being said, we're certain we can offer a budget-friendly moving estimate for your needs.
Moving Cost & Time Examples
To/From
2BR
4BR
Days
Berkeley to San Fran
$1690-
$2060
$3120-
$4430
1 – 2
Berkeley to Oakley
$1740-
$2130
$3240-
$4600
1 – 2
Gilroy to Berkeley
$1850-
$2280
$3480-
$4960
1 – 2
Berkeley to Las Vegas
$2500-
$3130
$4860-
$7020
2 – 4
Phoenix to Berkeley
$2860-
$3590
$5620-
$8150
3 – 5
Berkeley to Austin
$3940-
$4990
$7930-
$11600
5 – 7
Berkeley to Memphis
$4300-
$5460
$8700-
$12750
5 – 7
Chicago to Berkeley
$4310-
$5480
$8730-
$12790
5 – 7
Berkeley to Atlanta
$4620-
$5890
$9390-
$13780
6 – 8
Miami to Berkeley
$5080-
$6480
$10360-
$15230
7 – 9
*Prices and times are estimated. They can vary depending on the season and the contents of the home. Prices do not include packing.
Estimated Weight (based on home size):
1BR=2600 lbs – 3900 lbs
2BR=3900 lbs – 5200 lbs
3BR=6500 lbs – 9100 lbs
4BR=9100 lbs – 14300 lbs
5BR=11700 lbs – 19500 lbs
Contact us today!