Moving to or From Atherton, California
Moving out of state from your home in Atherton is a lengthy and often stressful experience, at least if you decide to conduct the move on your own. Even when it is a residential move, it is best left to those trained and experienced in handling such relocations. That is why there are many movers in the Bay Area to choose from. Not all of them are worth hiring though. Make sure you do your research before scheduling your move with just anyone.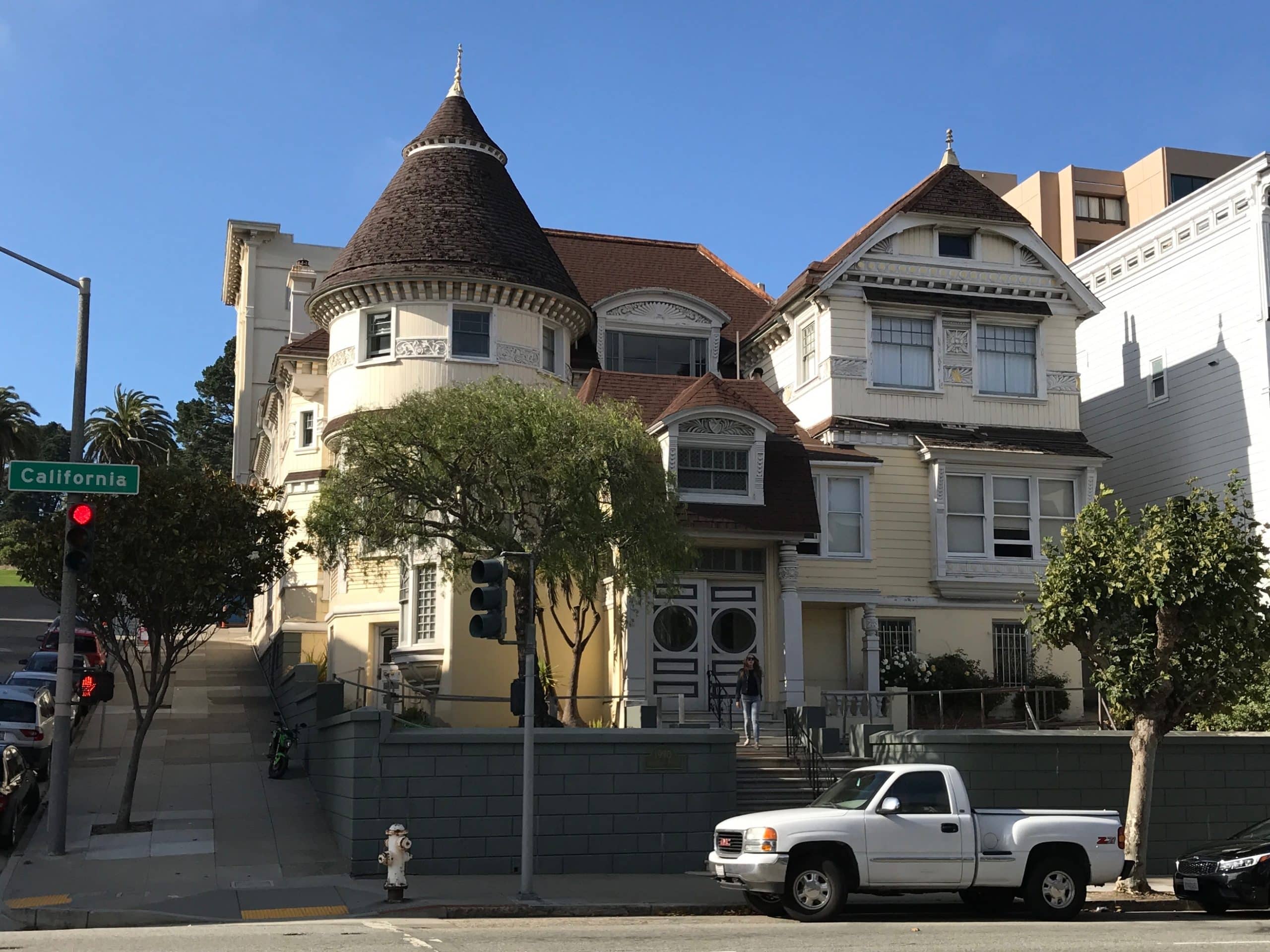 What to look for it a reliable mover
Finding a mover you can trust is critical to the entire moving process. There are a lot of scam artists out there who are only looking to gain a dollar without putting forth any effort. Luckily, there are ways to find a reliable mover in the Atherton area without having the wool pulled over your eyes.
• Movers should all offer insurance coverage.
• They should be BBB approved or carry all of the proper licensing.
• Most moving companies will have years of proven experience.
• They will have a valid website and uphold a positive reputation.
• They will have all of the latest equipment and materials to better address the needs of your move in particular.
• The customer service should be friendly, helpful and capable of answering all of your questions.
• Ask them what services they offer. They should have a variety of services geared to help you with specific moving types.
It is easy to find a reputable mover if you know what you are looking for. By paying mind to the characteristics of a legitimate mover, you will be able to find several wonderful companies to choose from. Find the right fit for you and your needs. It is important that you feel comfortable with whom you choose to hire for the job.
---
Bay Area Movers can help you move your household goods nationwide. Call (408) 659-2190 to get a free, no obligation to buy price quote on interstate moving services.
---
Bay Area Moving Services
The great city of Atherton boasts beautiful properties and gorgeous real estate. With so many gorgeous places to call home, more and more people are making the move to Atherton every year!
Are you moving to or from this beautiful place? We can help! At Bay Area Movers, we have substantial knowledge about the area, and we're confident in our ability to get you where you need to go.
As one of the top-rated moving companies in the Atherton area, Bay Area Movers offer a range of moving services no matter how close or how far you're traveling. Our experienced staff will get all of your belongings safely to their new location in a safe and timely manner, ensuring that your experience is enjoyable and stress-free. Here are some of the services we offer:
Local Movers
Staying within the borderlines of Atherton, California? We don't blame you! Get where you're going with confidence, with our team of local movers. We'll treat your move with just as much care as a long-distance or international move. Choose from a variety of moving options, including:
Packing supplies for personal use
Full packing of your personal items by our team
Loading your items onto a truck
Transportation of items
Unloading
…and more
Small Moves
If you don't have a lot of stuff to move, we're happy to provide a small move service to you! We'll send out a small team of professionals who can get the job done quickly and safely.
No job is too small!
Apartment Moving
Moving to or from Atherton out of or into an apartment? We've got you covered!
Even though apartments often hold less furniture, these moves can still be tricky with small hallways and tight corners. The last thing you want to deal with is damage done to the apartment while you're moving out.
Bay Area Movers are experienced in these situations; we'll wrap up your items safely, and use problem-solving solutions to get everything out scratch and dent-free. In any case, we are fully-insured so you don't have to worry about a thing!
Military Moving
There are more than 30 military bases in the state of California, and we're proud to say that we offer moving services to all of those who serve in the Atherton area and beyond!
If you require moving services for your military relocation, know that you're in good hands. We can provide you with quality packing supplies, or we can do the whole job for you from start to finish!
Full Service Moving
Our moving services include full service moving, which acknowledges the fact that not everyone has the time or patience to pack up their house for a move!
With this in mind, our team at Bay Area Movers is happy to do the entire job for you. We'll pack up your things safely and in an organized manner, load them and transport them for you. All you have to do is meet us at your new location!
Furniture Moving
Need some furniture moved to a different location? Whether you've got residential or commercial needs, we can get your items where they need to go.
We can provide all of the equipment you need to get your furniture to its new location including ramps, dollies, packaging equipment, trucks and more. Not ready for your furniture to be dropped off yet? Enjoy our storage solutions to keep your items safe for the time being.
Storage
Bay Area Movers provides storage options to all of their clients in the Atherton area!
We recognize that some moves take time and that not all clients move right from A to B! That's why we offer storage solutions for your personal belongings, where they will stay safe until you need them again.
Shipping a Car
If you've got a car that needs transporting, Bay Area Movers can do that for you in Atherton!
We are fully-insured and equipped with the right tools for the job. We can work together to plan a drop-off time that works for you, as well as a pick-up location. Whether you're traveling from state to state or just a few miles down the interstate, your wheels are safe with us!
Commercial Moving
Leave your commercial property in our hands, and we'll transport every last desk and file cabinet safely and securely.
Have a large commercial space that needs relocating? We can provide an excess of ramps, dollies, packing boxes, and more for your needs. Our team will create an organized plan that ensures a simple relocation of your business's possessions. Take advantage of these services:
Office furniture protection
Office takedown and reassembly
Cubicle disassembly and reassembly
Office Moving
Moving your office to or from Atherton, California? Bay Area Movers can help!
Similar to our commercial moving services, our qualified staff will pack up your office in an organized manner, and reassemble everything in its new location. Whether you're moving across the street or cross country, we can promise a quick turnaround so your business doesn't miss a beat.
Long Distance Movers
Making a longer trip to or from Atherton? We've got you covered. At Bay Area Movers, we're qualified to safely transport your items no matter where life takes you.
Enjoy some of these services during a long-distance move:
Full service moving
GPS tracking of our moving trucks
Car Shipping
Maintained and durable moving trucks
Full checklist provided on day-of

International Moving
Allow Bay Area Movers to take the stress out of your day when you're moving internationally.
Our team is knowledgeable about international moving systems, and we'll go through all of the protocols and requirements with you ahead of time. That way, all of your things will make it safely through customs and arrive on-time in peak condition.
Cheap Movers in Atherton Near Me
We know that moving can be stressful, and no one wants to worry about paying an arm and a leg for acceptable service!
If you need cheap movers in Atherton, Bay Area Movers is happy to discuss the moving services that are right for you. We're confident we can provide you with a moving estimate that leaves you feeling confident.
How Much Will It Cost?
Looking for moving prices in the Atherton area? Get in touch with us today! We'll provide you with a free moving quote.
We guarantee that the number you see will be the number you pay!
Moving Cost & Time Examples
To/From
2BR
4BR
Days
Atherton to San Fran
$1740-
$2140
$3250-
$4610
1 – 2
Atherton to Concord
$1740-
$2130
$3240-
$4600
1 – 2
Santa Rosa to Atherton
$1850-
$2280
$3480-
$4960
1 – 2
Las Vegas to Atherton
$2500-
$3130
$4860-
$7020
2 – 4
Atherton to Phoenix
$2790-
$3500
$5470-
$7930
3 – 5
Atherton to Houston
$4050-
$5140
$8160-
$11940
5 – 7
Chicago to Atherton
$4310-
$5480
$8730-
$12800
5 – 7
Atlanta to Atherton
$4620-
$5890
$9390-
$13780
6 – 8
Atherton to Miami
$5080-
$6480
$10360-
$15230
7 – 9
Atherton to Jacksonville
$4830-
$6160
$9840-
$14450
7 – 9
*Prices and times are estimated. They can vary depending on the season and the contents of the home. Prices do not include packing.
Estimated Weight (based on home size):
1BR=2600 lbs – 3900 lbs
2BR=3900 lbs – 5200 lbs
3BR=6500 lbs – 9100 lbs
4BR=9100 lbs – 14300 lbs
5BR=11700 lbs – 19500 lbs