Moving to or From Antioch, California
Finding a mover company
Moving out of Antioch can be done much more efficiently and safely with a skilled moving company out of the Bay Area. When you choose a company with a reputation for professionalism and that is capable of maintaining positive feedback, you can guarantee that your belongings are in good care. All legitimate movers will carry insurance to assure the security of your relocation.
It doesn't matter what type of relocation you have in your near future. A moving company will be capable of assisting you. There are many companies that offer services for a variety of different moving types such as commercial, office or residential relocations. Find one that can address your needs directly. You may even be applicable for a discount or savings depending on the moving type and the services you select.
---
Bay Area Movers can help you move your household goods nationwide. Call (408) 659-2190 to get a free, no obligation to buy price quote on interstate moving services.
---
Services we offer
The budding city of Antioch, California is the second largest city in Contra Costa County.
For anyone who is moving to or from Antioch, California, you're in good hands. The Bay Area Movers service this area and all of its residents, providing professional moving services that are top-rated.
What do you need from your moving professionals? We bet we can help! Get in touch with us today and find out what an experienced moving company can do for you!
Services we offer in the Antioch area include:
Local Movers
Moving within the city limits? We have a team for that! At Bay Area Movers, we take local moves in Antioch just as seriously as our long-distance and international moves.
Choose from a variety of moving options:
Packaging supplies
Moving trucks
Full packing services
GPS tracking
Long Distance Movers
Taking your move a little further? You'll need a company you can trust. We offer state to state moving services that will get your things where they need to be.
Enjoy your moving experience with the peace of mind that you're working with movers who have been doing this for years. Need some extra help with the big move? Consider these services:
Packaging services
Loading services
Quality packing supplies provided
GPS tracking available
Full Service Moving
While some people prefer to organize and pack their own things, others simply don't have the time or patience for this stage of the move. We can help with that!
Our team is trained to ensure that all of your most prized possessions are safe and protected at all times. Full service moving provides moving services from start to finish, taking care of organizing, packing, loading, transporting, and unloading your things.
Regardless of whether you're move takes you across Antioch, California or cross country, we'll treat your possessions with the utmost care regardless.
Furniture Moving
Furniture can be large, awkward, and difficult to move. For those people who don't have a troop of friends or family to help them move their things, we're happy to be a stand-in!
Our team at Bay Area Movers will make sure to prepare your pieces accordingly and to remove the items safely from your residential or commercial property.
Small Moves
Keep Bay Area Movers in mind whether you've got a large moving task or a small one! We take every moving job seriously, and no need is too big or too small.
We can provide smaller moving trucks and fewer movers to make the job quick and efficient.
Apartment Moving
Apartments might have less items to move than a house, but that doesn't mean the moving process is any easier. If you're moving from an apartment in Antioch, California, we would love to make the process easier for you!
Our dedicated staff will use the proper protection and equipment to make sure your items are moved unscathed. Similarly, we'll use our problem-solving skills to maneuver furniture through even the tightest hallways and smallest elevators.
Your fellow apartment neighbors will never know we were even there!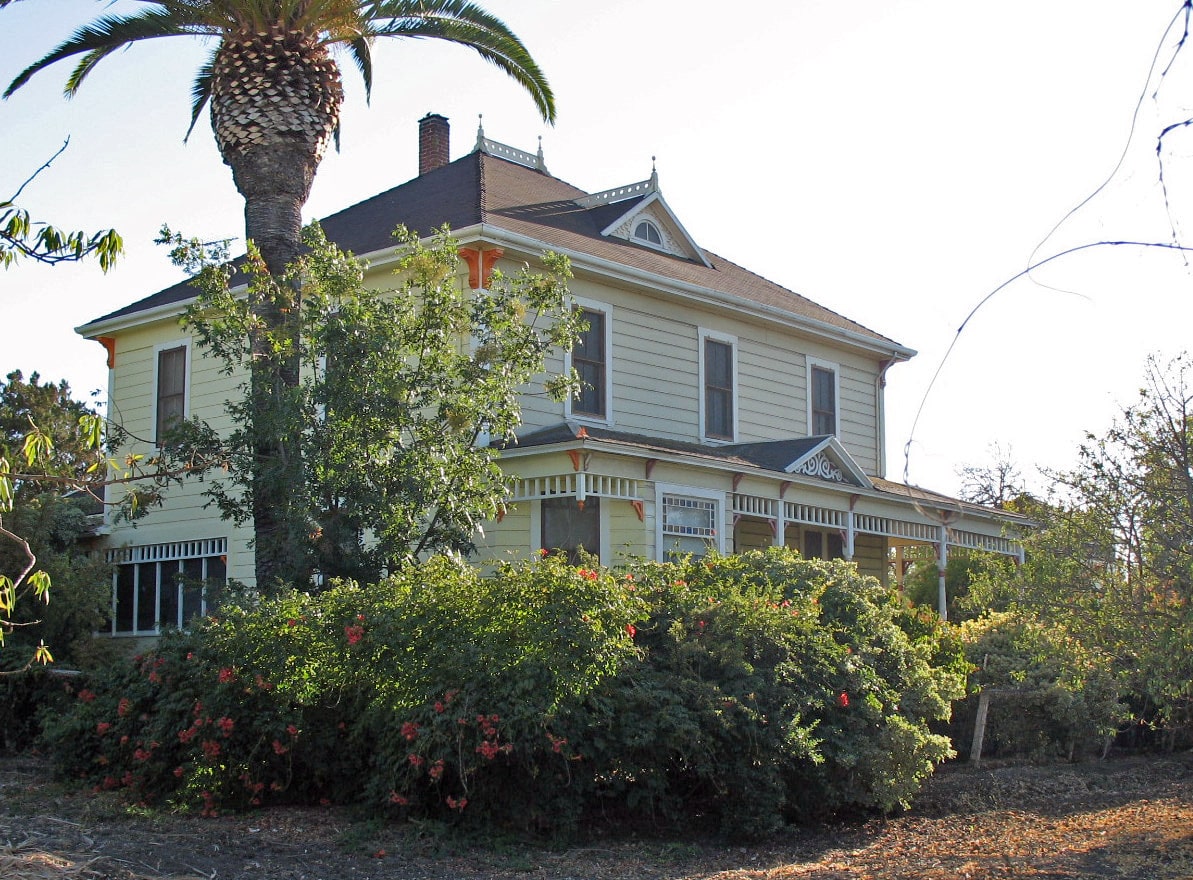 International Moving
We're proud to offer international moving services all over the world. No matter where your life takes you, we're here to make the moving portion easy.
Not only will we ensure that your items make it safely from point A to point B, but we'll also help you to understand the customs process, as well as the foreign import policies in place.
With our knowledge of how these systems work, you can be sure that all of your things will get to where they're going safely and on time.
Shipping a Car
Need your car shipped? Whether you're moving to or from Antioch, we can offer solutions for your vehicle relocation needs.
We guarantee that your car will be moved and stored safely; additionally, we'll work together to plan a drop-off and pick-up plan that works best for you. We are a fully-insured company, and we promise to take care of anything that you're not happy with from start to finish.
Storage
At Bay Area Movers, we're not in the habit of rushing our clients. Need your belongings stored for a while? No problem!
We have a range of storage options in Antioch, California to keep your things safe and protected until you're ready to use them again.
Military Moves
All moving companies should offer comprehensive moving packages to those being relocated for military purposes.
We're proud to provide our entire range of services to those men and women, whether they're moving a few miles down the interstate, or across the country. Rest easy knowing that your moving expectations will be met and far exceeded with our services.
Commercial Moving
The last thing any business owner or employee wants is to have their company in disarray after a move. This is where the experience of the Bay Area Movers comes in.
We recognize that commercial moving often requires additional help and services, to ensure that a business can be up and running in a new location as soon as a day later.
With that in mind, we offer the following services:
Additional workers, ramps, dollies, and equipment
Storage for office supplies and equipment
Disassembly and reassembly of office desks, shelves, cubicles, etc.
Office Moving
Similar to commercial moving, office moving in Antioch, California also requires a high level of attention to detail.
At Bay Area Movers, we will assess the needs of the office and provide the necessary amount of movers, trucks, and moving equipment to make the process quick and efficient.
No matter how quickly you need your office relocated, our expert staff will finish the move as soon as requested and have your office back in working order in no time.
Discounts, Savings, and Specials
A lot of the more reputable moving companies will have numerous specials and discounts running for their customers. It always helps to see if you qualify for any of them. It could save you a significant amount of money off your move.
Some of the discounts you may be able to benefit from include those in need of military or student moves. Some movers will give discounts when you bundle services too. Just inquire while you are on the phone with a customer service representative. Ask if there are any seasonal sales or other specials running too.
Insurance Coverage
Movers will offer almost always carry insurance coverage. If they don't, they may not be a very reputable source. Insurance coverage only assures that the relocation will go over smoothly and even if something were to happen, your property is covered. Any repairs or replacements will be covered through the mover.
One of the best ways you can prepare yourself for a move is by keeping a list of inventory. The movers will usually do this too, but it is best to create your own for comparison. Then, as the items arrive at the new location, you can make sure it is all there so you know whether or not you will need to file an insurance claim.
Cheap Movers in Antioch Near Me
At Bay Area Movers, we offer a range of moving services to suit your specific needs, timeframe, and budget.
For basic prices and a unique moving quote for your moving needs, get in touch with us today!
How Much Does It Cost?
Your individualized moving estimate will depend on the services you require. At Bay Area Movers, our team of experts are proud to offer affordable pricing options that will not only meet but exceed your expectations.
Get in touch with us today to learn more about moving in the Antioch area!
Moving Cost & Time Examples
To/From
2BR
4BR
Days
Antioch to San Fran
$1800-
$2210
$3370-
$4790
1 – 2
San José to Antioch
$1800-
$2210
$3370-
$4790
1 – 2
Antioch to Santa Rosa
$1850-
$2280
$3480-
$4960
1 – 2
San Diego to Antioch
$2620-
$3280
$5120-
$7400
2 – 4
Antioch to Portland
$2670-
$3350
$5230-
$7580
2 – 4
Antioch to Seatlle
$2880-
$3620
$5680-
$8240
3 – 5
Antioch to Denver
$3230-
$4070
$6420-
$9340
3 – 5
Antioch to Dallas
$3830-
$4850
$7700-
$11260
4 – 6
Indianapolis to Antioch
$4390-
$5580
$8885-
$13030
5 – 7
New York to Antioch
$5198-
$6640
$10650-
$15680
7 – 9
*Prices and times are estimated. They can vary depending on the season and the contents of the home. Prices do not include packing.
Estimated Weight (based on home size):
1BR=2600 lbs – 3900 lbs
2BR=3900 lbs – 5200 lbs
3BR=6500 lbs – 9100 lbs
4BR=9100 lbs – 14300 lbs
5BR=11700 lbs – 19500 lbs