Moving to or From American Canyon, California
American Canyon is a beautiful city in southern Napa County, where picturesque views are offered at every turn. Whether you're moving to or from American Canyon, we're here to make the process simple and secure.
Living in the Bay Area makes finding a trustworthy mover around American Canyon much more convenient. There are many options and all of them vary in the services that they offer. Nevertheless, you'll also find some great companies that offer multiple services to better address the needs of their customers.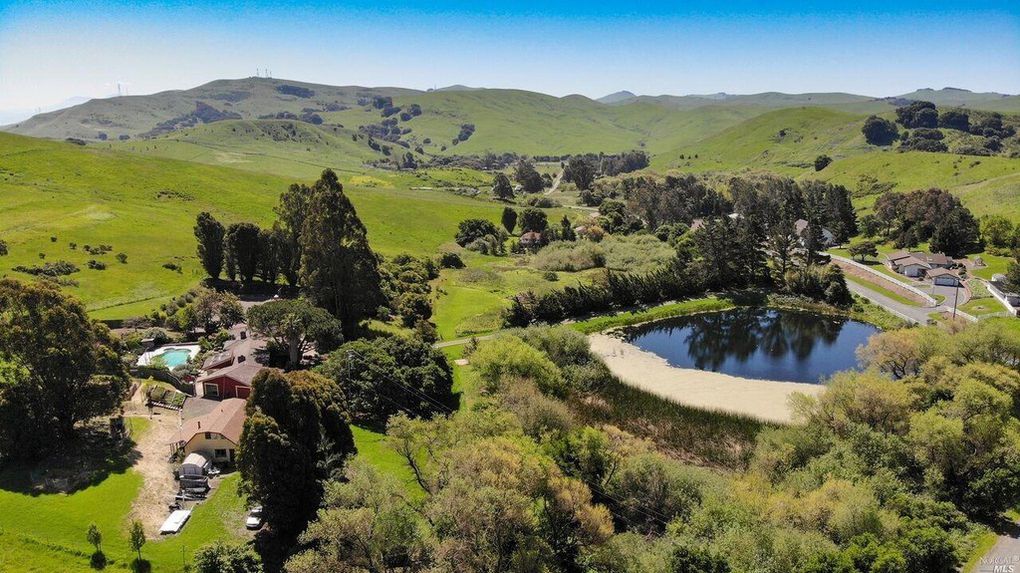 Moving Preparation
Preparing for a move adequately is perhaps the best thing you can do to make sure the process goes over smoothly. Make a checklist to keep yourself on track with all that needs to be done. The list can include everything from minor details to more important matters involved with the move.
After you book a date with a reputable mover, start packing if you didn't opt in for full service packing through the American Canyon moving company. Buy all of the right packing materials such as assorted boxes, packing tape, scissors, markers, and other relevant supplies. Then, begin packing up one room at a time, keeping all of the boxes in the rooms they were packed up in. Make sure to label each box with either the contents or the room the box is to be placed in.
After everything but the essentials are packed, get the house cleaned up and ready for the movers when they arrive. Have a babysitter ready to watch the kids or pets on the day of the move and make enough room for the movers to maneuver around the property as they load the truck. There should also be parking somewhere nearest to the building. If they must park in the street, obtain a permit from the city if necessary.
Common Moving Services
At Bay Area Movers, we'd like to say 'Welcome!' to those moving to American Canyon, and 'You will be missed!' to those who are leaving. To make everything easier, here at Bay Area Movers we'd like to offer you our complete and professional moving services.
Not sure what you need? No problem. The following are all of the services we've been providing satisfied customers for years:
• Commercial Relocations
• Office Relocations
• Small Moves
• Residential Moves
• Heavy Furniture
• Packing Services
• Insurance Options
• Storage Solutions
• Long Distance Moving
• Student and Military Moves
---
Bay Area Movers can help you move your household goods nationwide. Call (408) 659-2190 to get a free, no obligation to buy price quote on interstate moving services.
---
Long-Distance Movers
We've helped customers move within American Canyon, we've helped them move from state to state, and we've helped people all along the interstate!
No moving needs are too great for our team at Bay Area Movers.
Long-distance moving doesn't have to be hard or expensive. We've spent years perfecting our moving services, and we're happy to offer a variety of services to make long-distance moving easier:
Packaging services
Loading services
GPS tracking for clients
Full coverage
Experienced movers
Storage Options
With these services and so many more available, we can promise the best move to or from American Canyon.
Local Movers
Staying within the borders of American Canyon? We don't blame you! While your moving trip might be shorter, we don't take short moves any less seriously.
We offer the same services to local movers, to ensure that all of your belongings get where they're going in a safe and timely manner.
Apartment Moving
At Bay Area Movers, we don't underestimate the effort needed for an apartment move. Tight stairways and stuffy elevators can be tricky for moving, but we can help you with that!
If you're relocating from an apartment in American Canyon, trust our moving expertise to get the job done right. You can enjoy full insurance coverage, as well as safe packaging practices for all of your valuables.
We'll get you from point A to B whether you're on the first floor or the thirtieth!
Full Service Moving
Whether you need commercial or residential moving services, we are pleased to offer full service moving for both!
Full service moving from Bay Area Movers includes everything you can think of:
Belonging organization
Safe packing of items
Truck loading
Transport of items
Location drop-off
The best moving companies will offer this service to their clients. A full service option recognizes that clients are busy, and they don't always have the time to prepare for a move.
Let us take that responsibility off your shoulders—we're happy to do it!
Military Moves
Moving to or from American Canyon for military purposes? We're here to help. No matter the distance, we're confident in our ability to protect and take care of your possessions.
We'll use state-of-the-art supplies to pack up your things safely, and take them where you need them to go. Enjoy a stress-free moving experience, so that you can focus on more important things.
Commercial Moving
At Bay Area Movers, we recognize that some commercial moving needs are larger than others. That's why we come prepared with the right number of trucks, dollies, and ramps to get you out and into a new commercial space fast.
Whether you're moving your commercial property in or out of American Canyon, we can provide full moving services to get the job done right! That includes full service packing and takedown, as well as relocating your possessions in as little as a day.
Office Moving
The budding city of American Canyon sees new businesses go up every day. Will we be servicing your office needs next?
At Bay Area Movers, we offer office moving services that will get your business up and running as quickly as you need it to. We'll help with office takedown, including desks and cubicles, and even help with complete office relocation.
You'll be back to business before you know it!

International Moving
We know that life can take you to some unexpected places. That's why we offer international moving services to all of our clients!
We will help with the packing of your personal items, as well as the transportation of larger items. Our staff will also provide you with their knowledge in international moves, informing you about what to expect with customs, foreign import policies, etc.
Whether you move across town or cross country, we're confident in our ability to help our customers experience a hassle-free, pleasant relocation.
Shipping a Car
Not all moves include couches and dressers. When our clients need a vehicle moved to or from American Canyon, we can deliver!
As a fully-insured company, we're happy to provide vehicle relocation solutions no matter where you're going.
Furniture Relocation
Need your furniture moved in American Canyon? We've got a team for that! With our experience and equipment, we can get your furniture pieces from A to B without a scratch or dent.
Storage
Moving dates aren't always flawless, and we know that some clients need a safe place to leave their things for the time being.
With that in mind, we offer storage options for all our clients for as long as necessary. Choose from a range of storage sizes and preferences, so that your things are certain to be in the same condition when you come back for them.
Small Moves
At Bay Area Movers, we see every move as an opportunity. Whether you've got a need that's big or small, we're happy to cater to it!
With smaller moves, we can provide a smaller team of workers and more appropriate moving vehicles to get your things where they need to go safely.
Cheap Movers in American Canyon Near Me
If you're looking for cheap movers in American Canyon, we'd be honored to have you consider Bay Area Movers. Our rates reflect our experience and professionalism, and we're happy to meet with you to discuss our prices and find a moving quote that works for you!
How Much Does it Cost?
To get a moving estimate for moves to and from American Canyon, get in touch with us today! We'll provide a free moving quote that is fair and competitive, based on your needs and specifications.
Moving Cost & Time Examples
To/From
2BR
4BR
Days
American Canyon to Oakley
$1740-
$2130
$3240-
$4600
1 – 2
American Canyon to Fremont
$1800-
$2210
$3360-
$4780
1 – 2
Fairfield to American Canyon
$1680-
$2060
$3120-
$4420
1 – 2
American Canyon to Las Vegas
$2500-
$3130
$4860-
$7020
2 – 4
Phoenix to American Canyon
$2860-
$3590
$5620-
$8150
3 – 5
American Canyon to Austin
$3940-
$4990
$7930-
$11600
5 – 7
Chicago to American Canyon
$4310-
$5480
$8730-
$12800
5 – 7
American Canyon to Detroit
$4530-
$5760
$9190-
$13490
6 – 8
American Canyon to Atlanta
$4620-
$5890
$9390-
$13780
6 – 8
Miami to American Canyon
$5080-
$6480
$10360-
$15230
7  – 9
*Prices and times are estimated. They can vary depending on the season and the contents of the home. Prices do not include packing.
Estimated Weight (based on home size):
1BR=2600 lbs – 3900 lbs
2BR=3900 lbs – 5200 lbs
3BR=6500 lbs – 9100 lbs
4BR=9100 lbs – 14300 lbs
5BR=11700 lbs – 19500 lbs