Moving to or From Albany, California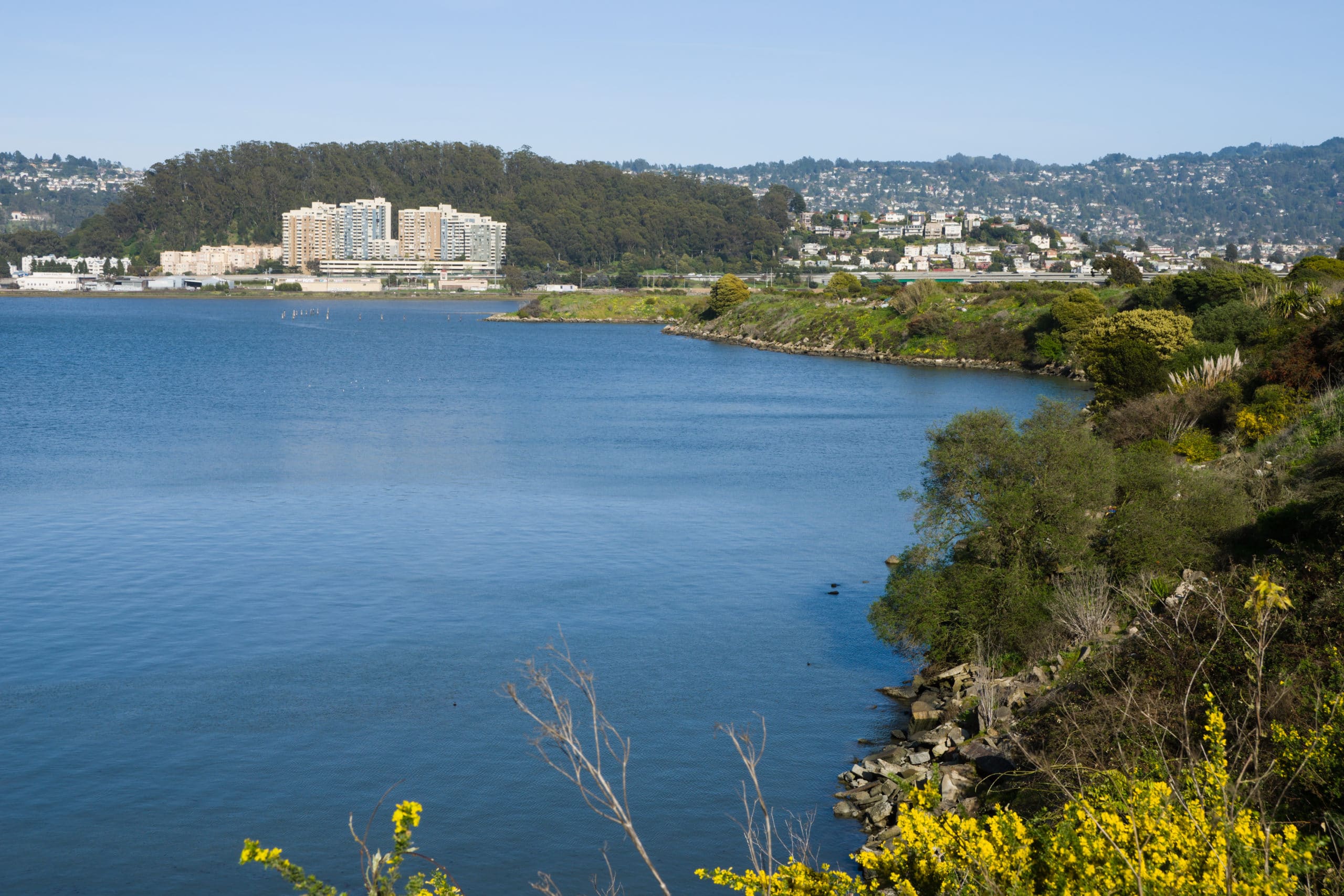 At Bay Area Movers, we're excited to help you with your latest moving endeavors! Whether you're moving to or from the great city of Albany, California, we are your one-stop shop for all your moving needs.
Find a reliable moving company
Moving out of Albany presents its own issues. If you try to conduct the move on your own, you will end up dealing with more stress than you can handle. So many factors take part in the moving process that it is best left to the professionals. Otherwise, you may end up with broken or lost items, and have spent more of your time and money than you anticipated. When you find a reputable moving company to hire out of the Bay Area, make sure they can cater to your needs directly. For example, if you are relocating an office building, find a company that has experience in office moves and offers services geared to make that transition smoother.
---
Bay Area Movers can help you move your household goods nationwide. Call (408) 659-2190 to get a free, no obligation to buy price quote on interstate moving services.
---
Long Distance Movers
If you're making a long trek to or from Albany, California, we know there's a lot to think about. Luckily, you and your loved ones have a friend in the Bay Area Movers!
We offer long-distance moving options whether you're changing cities or traveling from state to state. Our comprehensive moving services take care of your most prized possessions with precision and care.
Local Movers
If you're looking for residential movers in Albany, California, then look no further! Our moving services cater to short-distance moves, offering the same professional services to get you where you're going.
That includes the option to utilize our packing and loading services, as well as having access to all of our highest-quality packing supplies.
Apartment Moving
Our years of experience in the moving industry have taught us that apartment moving isn't as easy as one would think.
At Bay Area Movers, we know that apartment moving can be tricky. That's why we want to do the tough stuff for you! Our friendly staff are equipped with all of the best moving solutions and equipment, to ensure that your things come out untouched.
Additionally, we provide full insurance to protect our clients. If any damage is ever done while moving, we take care of everything. That's a promise.
Full-Service Moving
We can appreciate that our clients lead busy lives. That's why at Bay Area Movers, we're happy to provide full service moving to all of our clients in the Albany area!
With a full-service move, clients can expect:
Personal belonging packaging
Loading and unloading of the moving truck
Proper room re-location of boxed items
Other services that you can consider using include moving truck tracking, storage needs, and more.
Military Moves
If you're being relocated for military purposes, we're more than happy to take care of your moving needs for you.
Regardless of the distance, you need to travel, we can get all of your valuables where they need to be when you need them to be there. Whether you're moving to or from Albany, California, trust in our professional moving services to get you across the city or cross country.
Commercial Moving
If you're looking to move your commercial location to or from Albany, California, we're ready to tackle the project with you!
We recognize that some commercial moving projects require a lot more hands and tools than other projects. With that being said, we can provide a large team of movers to make light work of your moving job.
Bay Area Movers can provide additional items to make your job easier, include additional dollies, ramps, and extra packing supplies.
Not ready to set up in Albany just yet? No problem! With our services, you can choose to have your things packed up and moved within a day's time, or we can store them in our storage facilities until you're ready to open again.
Office Moving
Similar to commercial moving, the team at Bay Area Movers recognizes that office moving is not the same as residential moving.
Whenever you are trying to relocate your entire office, find a mover that can accommodate for such a special move. It is important that the mover has experience in moving heavy office equipment, and disassembling and assembling office machinery if necessary. There is a lot that goes into an office move that makes it differ so greatly from a typical residential move.
Office relocation is especially delicate. Files and important documents will need to be handled with care. Those trained in office moves will be capable of relocating these items without jeopardizing the organization of the files. The movers will also come prepared with all of the proper tools and materials to make the move a smoother transition.
Before your office relocation begins and right after you book a date with a moving company from the area, create a list of inventory. This is extremely wise for any type of move, even if you do a simple box and furniture count. It will help you keep track of everything and you may notice that the moves make their own list as well. Compare the lists to make sure everything is in order and that it all makes it to its new home.
While all of these projects require organization, most offices run in a very specific manner and need to be relocated accordingly.
With that in mind, our moving services offer:
Cubicle takedown and/or installation
Complete office relocation
Full insurance
Removal of large furniture, tools, and machinery
Office moving in Albany has never been easier or more efficient!
International Moving
At Bay Area Movers, we're proud to offer full, international moving services to and from Albany. We know how stressful it can be to move long distances, which is why we're happy to assist you in your moving process.
To make things easier, we offer comprehensive information about proper documentation, as well as information about foreign import policies. Preparation is key in these moments, and our goal is to make the process as pain-free as possible for our clients.
Tip: Keep valuable possession on your person at all times, such as on carry-on baggage. This way, you can be sure those items make it safely with you.
Furniture Moving
Furniture moving can be awkward and difficult. Unfortunately, you don't want to end up in your new location without anything to sit on!
Luckily, the team at Bay Area Movers is here to take on the responsibility of furniture moving for you. We'll pack up your items safely with our packaging supplies, and get your larger items to their destination with ease.
Not ready for furniture yet? We've got storage for that! We'll happily hold your furniture in the Albany area for as long as you need.
Small Moves
No move is too big or too small. We're happy to provide a range of moving service options to our clients, whether they're moving a whole house, or a single room's worth of items.
Storage
Not ready to settle in yet? We've got storage for that! Get in touch with us about our storage options in the Albany area, and we'll take care of your things until you're ready to collect them.
Shipping a Car
Not all moving companies offer car shipping, but we've found great value in offering this to our clients.
Your car will be safely loaded onto a moving truck, that will get it where it needs to be in a safe and timely manner.
Of course, our company is fully-insured to ensure that you're free of any headaches.
Cheap Movers in Albany Near Me
Bay Area Movers are pleased to offer affordable moving services to all of our clients. Get in touch with us, and we'll put together a plan that takes care of all of your moving needs.
How Much Does It Cost?
At Bay Area Movers, we want our customers to feel confident and comfortable with the services they're paying for. With that in mind, we'd love to discuss the options with you!
Call us today for a moving estimate you can trust. We sincerely believe our prices reflect long long-standing experience and success in the field. We look forward to hearing from you!
Moving Cost & Time Examples
To/From
2BR
4BR
Days
Hayward to Albany
$1740-
$2130
$3240-
$4600
1 – 2
Albany to Fairfield
$1740-
$2130
$3240-
$4600
1 – 2
Albany to Gilroy
$1850-
$2280
$3480-
$4960
1 – 2
LA to Albany
$2470-
$3080
$4800-
$6930
2 – 4
Albany to Portland
$2670-
$3350
$5230-
$7580
2 – 4
Albany to Phoenix
$2860-
$3590
$5620-
$8150
3 – 5
Denver to Albany
$3230-
$4070
$6420-
$9340
3 – 5
Houston to Albany
$4050-
$5140
$8160-
$11940
5 – 7
Albany to New York
$5200-
$6640
$10650-
$15680
7 – 9
Albany to Boston
$5210-
$6660
$10360-
$15230
7 – 9
*Prices and times are estimated. They can vary depending on the season and the contents of the home. Prices do not include packing.
Estimated Weight (based on home size):
1BR=2600 lbs – 3900 lbs
2BR=3900 lbs – 5200 lbs
3BR=6500 lbs – 9100 lbs
4BR=9100 lbs – 14300 lbs
5BR=11700 lbs – 19500 lbs