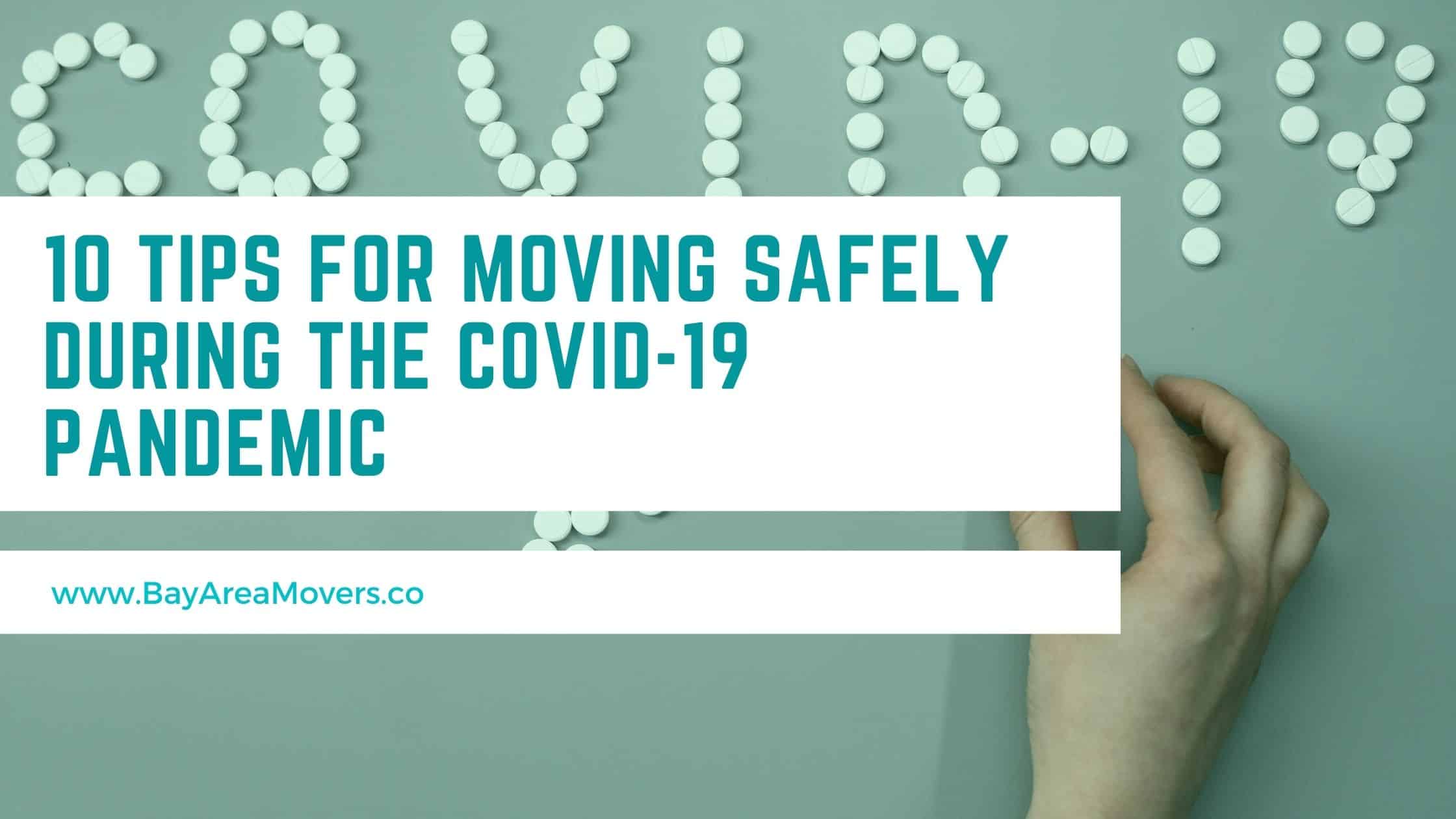 Bay Area Movers understands that the COVID-19 pandemic has, to one degree or another, had an effect on all of us.  So, if you're planning on moving or have already scheduled your moving date, the following questions could help you ensure that your relocation will go safely and smoothly.
1) What can you do to ensure you're choosing the right moving team?
Planning and preparing your move involve choosing the right moving team for the job, such as Bay Area Movers.  You'll want to ask each company representative some very important questions such as:
Are you protecting your drivers and moving crew?
Are you taking precautions to limit the spread of the Coronavirus?
What precautions do you recommend for your clients?
What procedures are you following if one of your employees tests positive for the Coronavirus?
Fortunately, we have adopted protocols that were designed to keep you and our moving team safe during these difficult times. We understand your concerns and be assured that for us, our team's safety and your safety is equally important.
2) What happens if you have to change your moving date?
The best made plans can fail for a number of different reasons.  With this in mind, are you aware of what happens if Bay Area Movers has to postpone or reschedule your moving date? The key is to find a flexible moving team that you can work with and find out if they offer no-charge rescheduling or will refund your money if you have to cancel altogether.
3) Will your home be cleaned and disinfected on moving day?
According to the CDC, the best way to prevent the spread of COVID-19 is to clean and disinfect your home.  But do this yourself as you probably shouldn't invite a professional cleaning crew into your home.  High contact surfaces such as light switches and door knobs should be cleaned with disinfectant wipes.
4) Could you PLEASE avoid physical contact?
The reason for this should be obvious.  However, we must insist that you stick with a warm hello and a smile rather than a handshake.  Additionally, Bay Area Movers ask that you practice social distancing during this time and try to stay 6 feet from the movers. Additionally, our team will be wearing a mask and we are sure you will appreciate it.
5) Are you washing your hands frequently?
Obviously, this is one of the best ways to protect you and your family from the virus.  However, you should ask our moving team to do the same as well.
6) Whenever possible, can you limit the amount of contact you have with our moving team?
You can limit the amount of contact in one of two ways.  When the Bay Area Movers team arrives to pack, load, and transport your belongings, please vacate the premises while they are working.  Or if you do your own packing, please vacate your home while they are loading the truck. We take the risk seriously and are taking all measures to ensure safety.
7) Do you have protective face masks?
You should always wear a protective face mask whenever you're around people who don't live with you or you're out in public.  As a courtesy to you, our moving crew will be wearing masks and will request that you follow social distancing guidelines at all times until they finish working and are preparing to leave.
8) Have you been monitoring your family members as well as yourself for COVID-19 symptoms?
This is an effective way to ensure the safety of those around you as well as your Bay Area Movers crew.  You should be aware of the following symptoms at all times:
body or muscle aches
breathing difficulties or shortness of breath
chills and/or fever
congestion and/or runny nose
diarrhea
fatigue
headaches or migraines
loss of smell or taste
nausea or vomiting
persistent coughing
sore throat
We recommend getting tested for COVID-19 if you've been experiencing any of these symptoms.
9) Have you had time to disinfect your new home?
When unpacking in your new home, be sure that you clean and disinfect everything as you go.  Furthermore, you should wipe down all surfaces and dispose of all used packing material properly.
10) Did you schedule a housewarming party? If so, you should postpone or reschedule it.
We understand that people want to celebrate being in their new home.  However, this probably isn't the best time to have a big gathering.  Rescheduling such an event will go a long way to keeping your loved ones and friends safe.