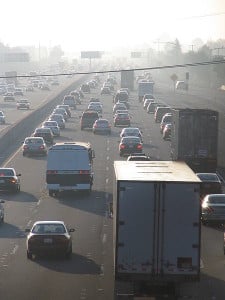 Relocating a commercial property isn't something that can be done on one's own. In fact, it is always better left to the professionals. With all of the options you have near the property in Walnut Creek and throughout the Bay Area, it is wise to find a mover for the relocation. Hiring a mover will not only make the entire process a thousand times easier on you and your employees, but it could potentially save you money. Conducting a commercial move on your own would require one large truck or even several rental trucks, as well as labor and gas expenses.
What Can a Mover Do for Commercial Relocation?
The first thing you need to do is to look for a mover that offers commercial relocation services. This means that they have all of the proper tools and mechanisms, training and strategies to conduct the move swiftly without error. The moving company will explain what they offer for commercial moves more thoroughly over the phone as you call around, but many of them will offer similar services and features.
You may notice that some movers offer cubicle installation. This is especially helpful for office relocations more specifically. Many movers also offer services such as recycling, hauling, furniture liquidation, and crating and packing. All of these are very helpful for relocation. This prevents everyone at the business from having to do any labor other than possibly packing up their desks of their personal belongings. It also allows the higher ups to place their focus on other areas of the commercial relocation.
On the day of the relocation, have everything ready to go. Make room for the professionals to come in and out easily and have plenty of parking space available to them. They will make sure they handle everything on the property with great care during the loading and unloading process.