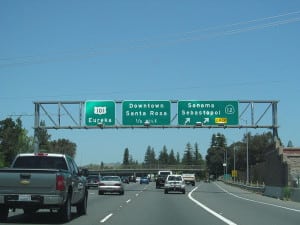 Moving away from the West Coast can be done successfully with the help of a local mover. Fortunately, near your home or business in Santa Rosa, there are many reputable moving companies. These movers offer different services to better cater to the needs of their customers. Find a mover with the services you need, but assure that they are reputable.
Finding a mover with a positive reputation is easier in the Bay Area. There are many transport companies around considering that many people on the West Coast often use auto transport services for all sorts of reasons. Dealerships, military personnel, car collectors and other people from all walks of life, use these services to avoid adding mileage onto the vehicle.
Why Should I Use Auto Transport Services?
Using auto transport services will greatly increase the amount of time you have to focus on your daily life matters. Not only will it free up your time, but it will ultimately save you money in most cases. Driving a vehicle to another location will cost you more in other ways, such as:
Food
Fuel
Hotels
Minor Vehicle Repairs
Vehicle Maintenance
Tolls
When you add all of that up, it could easily cost you more than the flat rate charged by the auto transport company. Not to mention, the vehicle will be under the company's insurance policy during the time it is being handled. So, any damages that might occur will be covered by their insurance, rather than yours.
Auto transport services also allow multiple vehicles to be shipped at once with open air shipping methods. This can easily lower the rate you would pay if you were to transport them separately. This is why many dealerships and manufacturers use these services, because they are safe, cheap and successful.