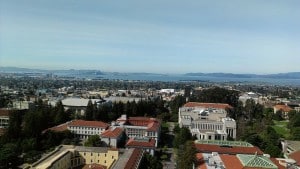 Allowing yourself to get stressed over relocation is only going to make life harder and complicate the moving process even more. Before you begin to allow such stress into your life, consider hiring a moving company near your residence in Berkeley. Allow the people with the proper tools, training and experience to conduct the move. It will only make it easier on everyone. It is also much safer for the condition of your belongings.
Getting the House Ready for a Move

In the weeks leading up to a move, it is always a good idea to start getting your home situated and ready. Start by packing up all of your possessions after you schedule the moving date with the company. Have all of the right packing materials to make the job easier and to securely pack away everything so that it isn't harmed in the relocation process. Leave the boxes in the room they were packed in and pack up one room at a time.

When most of the packing is done with the exception of the essentials being left out for now, start cleaning up the place. Leave plenty of space for the movers to get around while they load up your belongings on the scheduled relocation date. You must make sure there is adequate space for them to park the truck as well. If they must park on city property, make sure you get a permit from Berkeley before the movers arrive.

On the day of the move, get the driver's contact information. It is always wise to have their phone number handy just in case you need it. Most of the movers around the Bay Area have tracking services so you can always check on the progress of the relocation. If you happened to have created an inventory list, compare it with that of the mover's before they take off on their journey to the new location.